Description
AWAKE ARISE - A CHRISTMAS SHOW FOR OUR TIMES
LADY MAISERY + JIMMY ALDRIDGE & SID GOLDSMITH
In an un-missable collaboration, five of the English folk scene's most inventive artists bring you AWAKE ARISE - A CHRISTMAS SHOW FOR OUR TIMES; celebrating the riches of our varied winter traditions and reflecting upon the hope and resilience in music and song that can bring joy to us all in the darkest season.
Award winning trio LADY MAISERY (Hannah James, Rowan Rheingans and Hazel Askew) have for nearly a decade produced "some of the most exquisite, thrilling vocal harmony work in the English folk scene" (The Guardian).
The beguiling musical partnership of JIMMY ALDRIDGE AND SID GOLDSMITH complete the powerful line-up, bringing the outstanding vocals, sensitive instrumentation and powerful social conscience that has won them widespread critical acclaim. "Rousing stuff" (The Observer).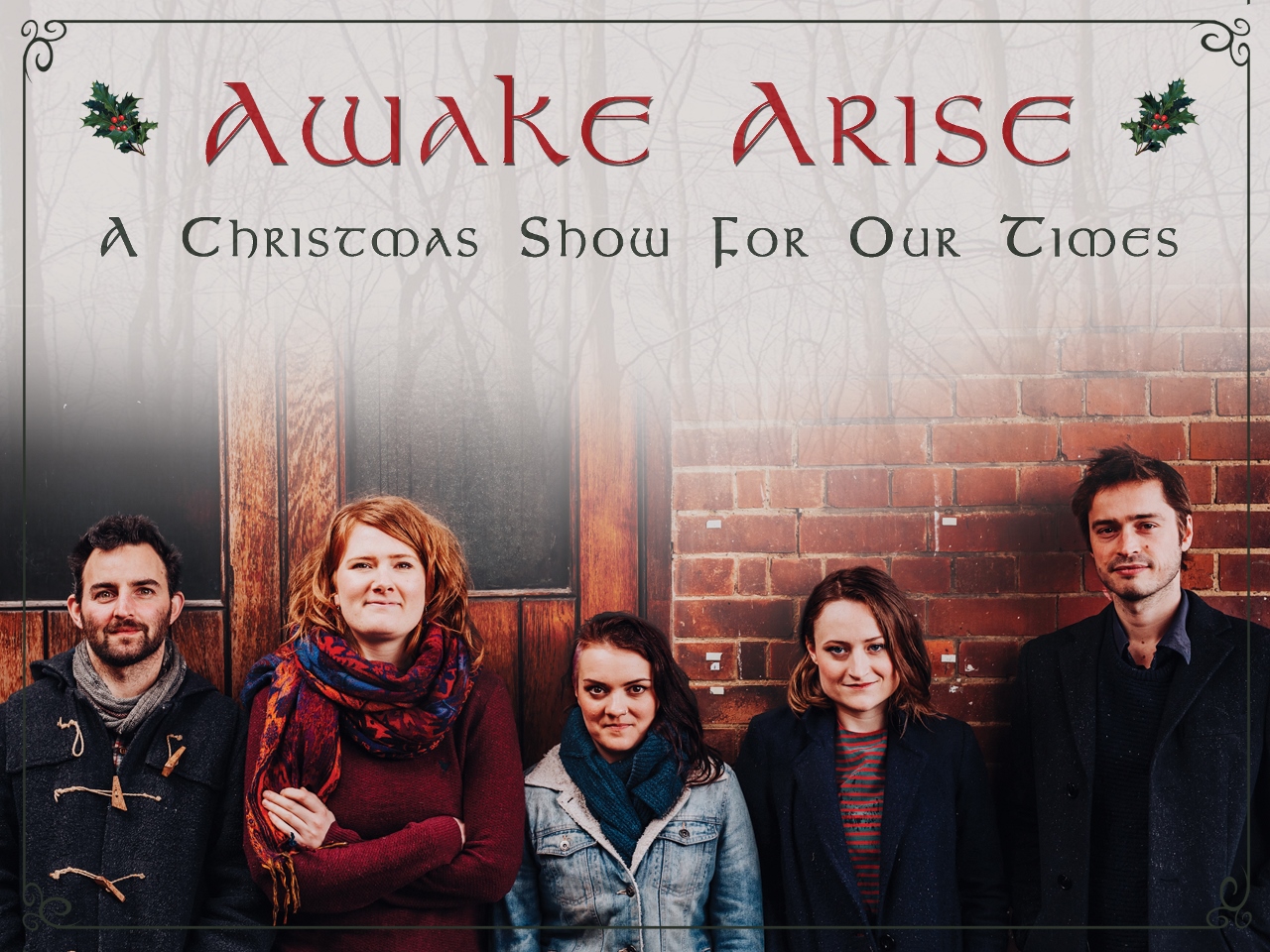 The Live At All Hallows team love it when some of our favourite musicians come together, we're sure you'll love this event. Join us? Tickets available in advance online here and at Jumbo Records £13 (plus booking fees), limited number of low income tickets available online in advance only £10 (plus booking fees). Tickets on the door £15. Doors for the gig open at 745pm.
A Message from LIVE AT ALL HALLOWS:
We'd hoped that the Rainbow Junktion Real Junk Food Cafe would be open before our gig, but the cafe team have been so busy that they can't on this occasion. So instead, we'd like to invite you to order yourself a takeaway from one of the local purveyors of food, get it delivered to the church, and come eat with us from 7pm. More details here, please book a space at this link to let us know you are coming so we get enough plates out!
Nicola, for the LAAHs team