AWAKE, AWARE and IN ACTION! (London)

Wednesday, June 25, 2014 from 6:30 PM to 8:45 PM (BST)
Event Details

Awake, Aware and In Action!
How to be a Social Intrapreneur
and create a social business in your company
25th June 2014 
Come and join us in this interactive talk and workshop to explore:  
Social Intrapreneurs - who are they?

The latest trends in the area of social business

Your social purpose: how to turn your passion for social change into action for social change
The mindsets, capabilities and skills required to be a change maker

How you can mobilise those around you to expand their social awareness and consciousness
Both our speakers are coaches, experienced social consultants and Co-Founders of WorldChangers & Co.
You'll have the opportunity to explore their case studies and discuss how to best put your own ideas into practice.
Our workshop will help you dive deeper into understanding the changes in and around you, and how you can really express them in your actions.
***

The last decade has seen a significant shift in the way business is done around the world.  With continuous information on world affairs available even in remote parts of the world, communication and connectedness has become the driving force for change and increased consciousness. 
A passion has stirred to look beyond organisations' existing paradigms and boundaries to explore what is truly happening in the world and what possibilities it opens for each person to make a difference. 
While some contribute through social projects with charities, NGOs, community investment or CSR projects, some have created products and services or headed social business arms within their companies to combine social impact and business benefit.
It is these latter ones who we call Social Intrapreneurs – change makers who put entrepreneurial ideas into action, for social initiatives that have the structure and economic value to sustain them. 
These Social Intrapreneurs reshape the business and sow the seeds of a culture that recognises the symbiotic relationship between business and society. They open the doors to diverse partnerships across all sectors, bringing new capabilities and fresh thinking into an organisation.

Over the next 5-10 years companies will look to embrace the skills, capacities and mindsets of the Social Intrapreneur at all levels of the organisation.
Could it be you?
Date:                 Wednesday, 25th June 2014
Time:                 Registration & networking: 6.30pm
                           Event commences: 6.45pm until apprx. 8.30pm
Venue:               The HUB Westminster, New Zealand House, 80 Haymarket   
                           London SW1Y
                           (http://westminster.the-hub.net/)
Nearest tube:   Piccadilly Circus or Charing Cross 
Contribution:    £10
LIMITED 2 for 1 OFFER! buy 2 tickets for £10 until 20th June.
Please note we are unable to offer refunds or transfers less than 7 days before the event.
Our Speakers: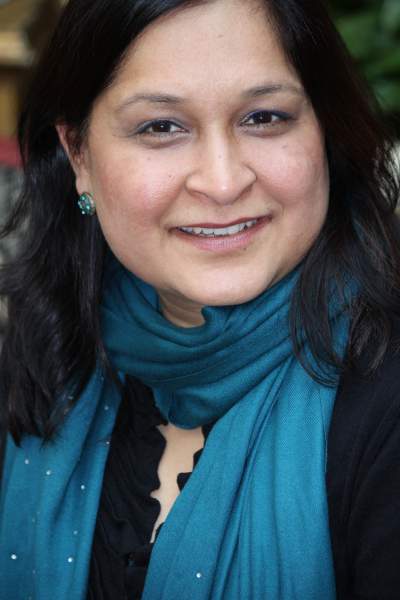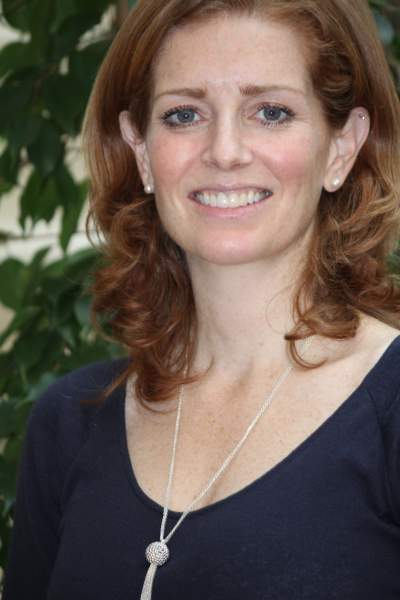 Manisha Dahad and Jackie Thoms 
Co-Founders of World Changers & Co
Manisha's raison d'être? Activating the world changing potential of people and their ideas. Always looking to collaborate, she provides a new outlook at how we can collectively transform our world in simple and innovative ways. 
Manisha combines a passion for international development with 20 years of experience in a variety of professions and industries - from management consulting to social entrepreneurship, from spiritual growth and executive coaching - looking outside the norms to bring a fresh perspective to working and personal life.
Jackie Thoms co-founded WorldChangers to work with people and organisations to impact society sustainably, supporting all levels of business and society. She combines her experience and natural ability to bring in new thinking and support behaviours that lead to systemic change - the last 4 years have seen Jackie coaching social visionaries to create breakthrough models and frameworks for increased social impact. Jackie's aspiration is to establish global networks where resources, ideas, energy and finances flow more freely to support people, society and the planet.
***
The team at ConsciousLab looks forward to meeting like minded, forward thinking business leaders for an interactive evening.
If you wish to be kept informed of future events, please sign up to our e-newsletter on www.consciouslab.org or send an email to info@consciouslab.org.
To unsubscribe, please send an email to info@consciouslab.org, with 'unsubscribe' as the subject.
Please note that we are unable to offer refunds or transfers less than 7 days before the event.
When & Where

The HUB Westminster, 1st floor New Zealand House
80 Haymarket
SW1Y 4TE London
United Kingdom


Wednesday, June 25, 2014 from 6:30 PM to 8:45 PM (BST)
Add to my calendar
Organizer
Copyright © ConsciousLab was created to facilitate a shift in consciousness in the business world. Its purpose is to challenge the transactional nature of the workplace, setting a new paradigm for business practice, which is more about collaboration, awareness and humanity. ConsciousLab does not prescribe or subscribe to any one school of management thought or belief. It is a platform that is open to all. In fact, we believe that the diversity of thinking will help us to evolve and grow together. ConsciousLab is a social enterprise and a not-for-profit organisation (UK charity no 279403). For more information: http://www.consciouslab.org