An extraordinary evening of exciting choral music, presented by Lucia Ensemble!
About this event
Join us for an extraordinary evening of our favourite choral works!
Enjoy beautiful music in the cosy and intimate atmosphere of Renfield St Stephen's Centre! With this programme we are presenting an exciting mix of compositions from all around the world, featuring Indian poetry, American traditional church hymns and Estonian melodies.
The highlights of the evening are the cantata 'Dein Edles Herz' by Dietrich Buxtehude, and Jehain Alain's 'Messe Modale en Septour', which feature soloists from our choir and instrumentalists from the Royal Conservatoire of Scotland.
Support our project through our Fundraiser!
FREE ENTRY! Donations welcome!
15th of November 2021, 19:30
Renfield Centre, Bath Street, Glasgow, G2 4JP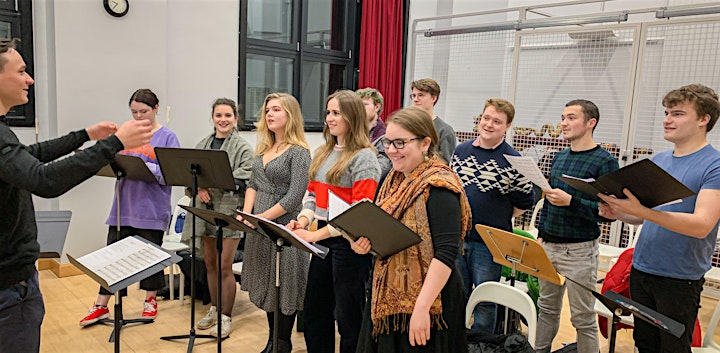 Lucia Ensemble is a young, versatile and student-led chamber choir at the Royal Conservatoire of Scotland. We are unique for our extent of interests, that range from traditional music, concerts of historically informed nature, to contemporary improvisation and performance. With singers from 10 different countries, we are looking to develop a flexible repertoire of engaging and international choral music.