An event where people gather to be Awakened, Set on Fire and Refreshed. Our last events have been amazing and we are expecting more!
About this event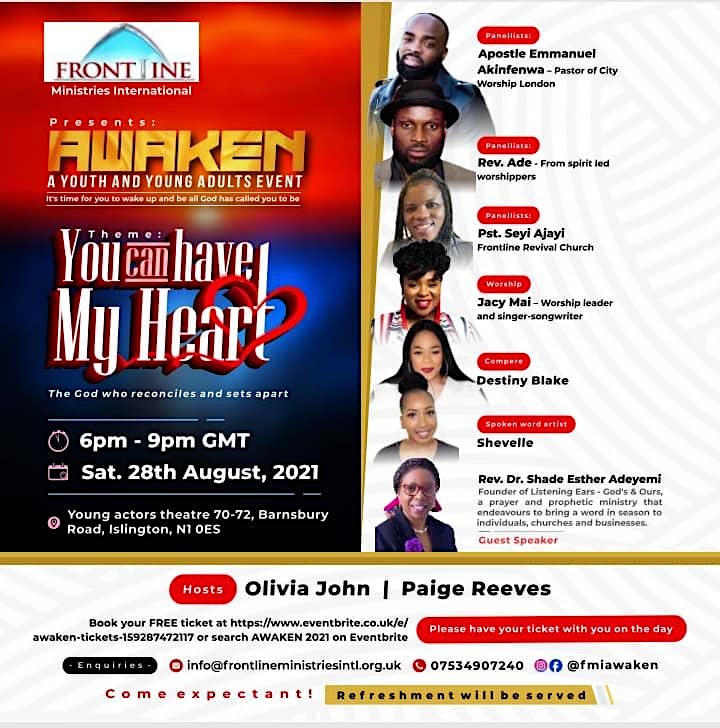 Awaken is an event aimed at Christian youth and young adults from different churches and denominations.
We are putting on this event to inspire, awaken and empower young adults to be a voice in their generation.
It is time to rise up, live for Christ and be all who God has called you to be! Come and be blessed as we are expecting the Holy Spirit to move.
Register for FREE to get your ticket and bring it on the day.
Share with your friends and family as this is one not to be missed!
See you there!
Frontline Ministries International is a prophetic and apostolic ministry raised up for the maturing of the saints, equipping of leaders, gathering an army of reformers and mobilising & motivating believers to take their place of kingdom occupation.
The ministry does this by releasing the heart of the Father through worship, intercession, teaching and preaching of God's word.