Description
Welcome friends,
My aim is to create the Best Entrepreneur Events in the World. Why? Because thats what society deserves!.
This will be the most exciting and action-packed seminar in the World with very high Mindset energy, music and valuable content.
I am here not to sell but to serve people with my 21 years of experience as a self-Made millionaire.
The Awaken Your Greatness is my way of cleaning up an Industry where many people are taken advantage of with Low Value Training and Funnels extracting Money from Innocent people.
What will you learn on the day: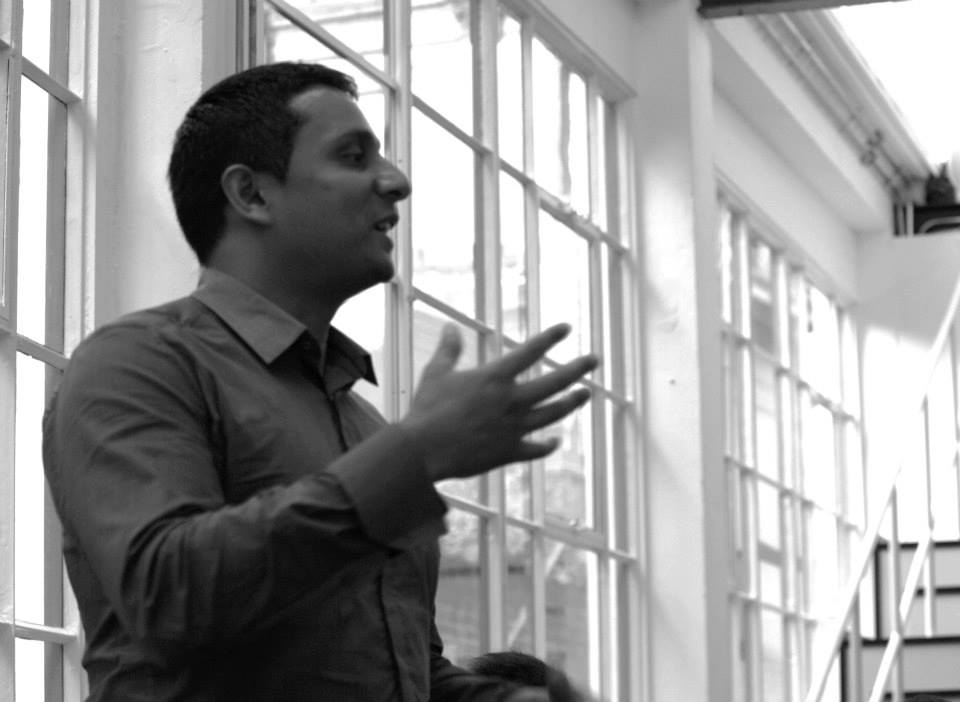 Millionaire Mindset Training which will make you Unstoppable, Unbreakable to Life & Business

BLOCKCHAIN training. This is very important for the future

How to buy repossessed Property before they go to auction

Dubai Property Market Training

How to raise finance

Full Training on Sunil's Home based Business where you earn £500 + per month

No Funnels

No Hard Sell

A family environment

A chance to meet & Learn from Sunil's Millionaire Network

Current Property & Business Trends

Networking

Teachings that will make you financialy free

Music & High energy. High energy is a large requirement for an Entrepreneur

No Fakeness

The best Entrepreneur Training in The World

Inspiration

Motivation

A chance to ask questions
Time Schedule:
9:30am - 10:30am - Sunil C Patel - How to Raise Money for your Ventures
10:30 am - 11:00 am Arda Fettin - GUEST SPEAKER
15 year old Arda was inspired in business at the age of 6, began writing business plans with his dad when he was 8, and started importing electronics from China when he was 12 years old. During this time he developed a huge interest in business and entrepreneurship and was keen to learn from those who have achieved success and those who are still on their journeys.'
He will talk about his own personal journey of awareness and what inspires him. He will also share his vision for the future and the rules that he believes we should all follow to achieve great results in business and personal development'.
Arda is a future Millionaire and part of the hungry new generation who i support.
11:00 - 11:45 - Sunil C Patel - Updates on Joint Ventures
11:45 - 12:45 Althea Grant KEYNOTE SPEAKER
Talks on her life story from struggles to becoming the No.1
Female Motivational speaker and organiser of 2 Successful Les Brown Shows. Not to be Missed!!
12:45 - 1:30 LUNCH & NETWORKING / DANCING
1:45 PM - 2:45 Dr Asher Idan KEYNOTE SPEAKER BLOCKCHAIN TECHNOLOGY
A university professor from Israel talks on the Future of
Blockchain, Bitcoin and Crypto Currency. DR Asher Idan
is one of the World Leading Authorities in this new era of Block chain Technology.
3PM - 6:00PM - Sunil C Patel - MAIN KETNOTE SPEAKER
One of the Finest Motivational Speakers in the World will Train you on the CURRENT financial trends & millionaire opportunities.
6:00 - 6:30PM
Powerful motivation & Inspiration to leave you full of energy not drained like in Most Entrepreneur Training Events.
Please share this event info and bring your family and friends to this innovating Entrepreneur Event.
Regards
Sunil C & Team
Refund Policy
If you cannot attend the event we will exchange your ticket for the next event in 3 months time or you can transfer the ticket to someone else.
No refunds are available only exchange.
The value of what you pay for the event is 10 times what you pay.
The event is life transforming.
Regards
Sunil C
---
Any info about the event call
Event Managers
Mr Nilesh Kapoor:
07523 840 750
Mr Herrion Thomas
07940 107 315
Integrity ESA & Social Media Club Manager
Herrion Thomas
07940 107 315
We need Crew :
To apply to become a crew member contact:
Nazma :
07931 461 110
Or
Pragna:
07762 054 583
Get Ready for "Awaken Your Greatness:
Become an affiliate and earn 25% on any event tickets you sell for us. We will give you your own personal Eventbrite URL Link and you can copy & Paste this link into all your social platforms. If anybody clicks your link and buys tickets we will automatically know and pay you 25% commisions Contact:
NIlesh Kapoor 07523 840 750.


Stationery & Still & Sparkling Mineral Water will be provided
Nearest train stations are Covent Garden or Charing Cross with only a 4 mins walk
Blessings Sunil Patel
Please share this event on all your Social media Platforms and make sure you join the Facebook Group:
https://www.facebook.com/groups/awakenyourgreatness/
"Team work Is Dream Work"