About this Event
Awakening Nights are a time for people to come together to chase after God and encounter Him for the first time or in new ways!
Recommended ages 11 and up Groups welcome!
Christians all over are on a journey of knowing Jesus better and intimately. So let us come together, lock arms and chase after God together as we learn to love and be more like Jesus!
We believe in seeing the city of Preston and the North West awakened to the power of God working in and through our lives to make a difference.
GUEST SPEAKER: TAMRYN KLINTWORTH CAPE TOWN, SOUTH AFRICA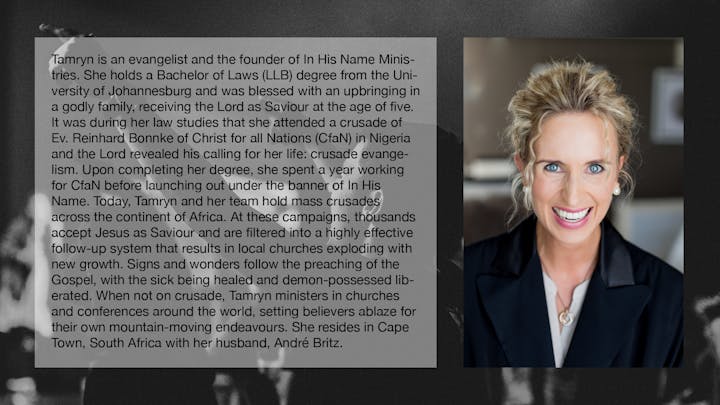 You can visit www.inhisname.global to learn more!
Worship led by Megan Turner. We can't WAIT to see you there! You do not want to miss this. Invite everyone you know! We believe everyone of all ages will leave challenged and ready for more!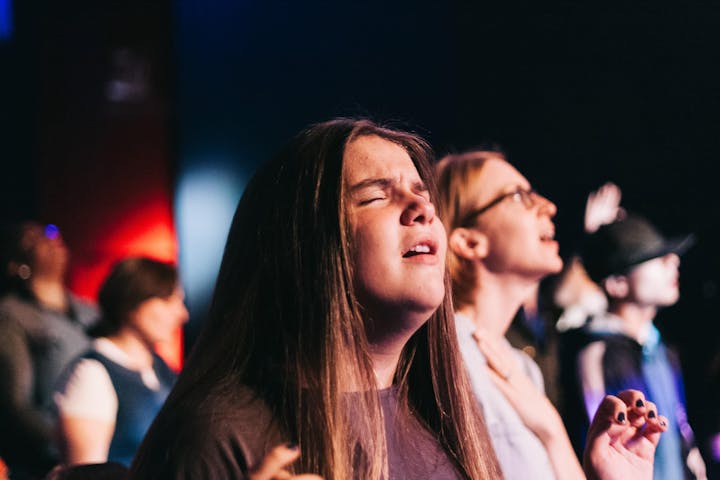 Doors will open at 6:30 pm for 7:00 pm start at the 53 Degrees Club on UCLAN University Campus.
Prophetic word:
"Awakening, Awakening, Awakening, Revival, Revival, Revival! God is raising a generation to bring this nation back to him. To where it isn't going to be like the normal church as we know it but a church where young people are walking around in the spirit healing, prophesying over people and walking out in the tangible presence of God. Where they don't even have to say anything because of their intimacy with the Lord, His glory pours out of them, and they are emptying bars, hospital, Spiritual churches and clubs. This is where it is explosive because when people walk out living for Jesus like this, people experience God in a way that they have never seen the church be, which in return makes living for God contagious, so the church is about to explode."