Description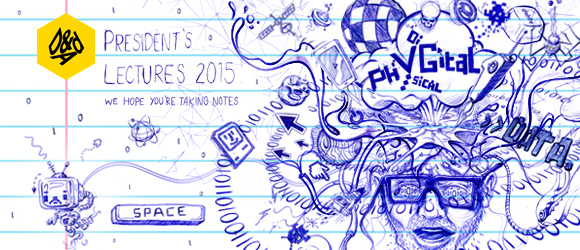 What does the future of technology hold for digital design?
With technology advancing at an exponential rate, the size of the digital universe is doubling every two years.
Awakening Tech, the first in D&AD's new series of President's Lectures, examines the cross section of the physical and the virtual. Hosted by The Future Laboratory and featuring three digital artists who are using technology to push their craft forward, Awakening Tech explores the rise of 'phy-gital' design, seeking to uncover how technological advancements and the digital universe are impacting creative practitioners.
Who it's for: anyone interested in digital design, art and technology
Speakers:
Andreas Nicolas Fischer, artist, Berlin, Germany: Andreas concerns himself with the physical manifestation of digital processes and data through generative systems. In his practice he investigates the effects of technology and automation on society and contemporary art.
Quayola, artist, London, United Kingdom: Quayola investigates dialogues and the unpredictable collisions, tensions and equilibriums between the real and artificial, the figurative and abstract, the old and new. His work explores photography, geometry, time-based digital sculptures and immersive audiovisual installations and performances.
Lawrence Lek, artist, London, United Kingdom: Lek explores the transformation of utopian visions through prototypes, simulations, videos and installations.
Organiser of Awakening Tech