Description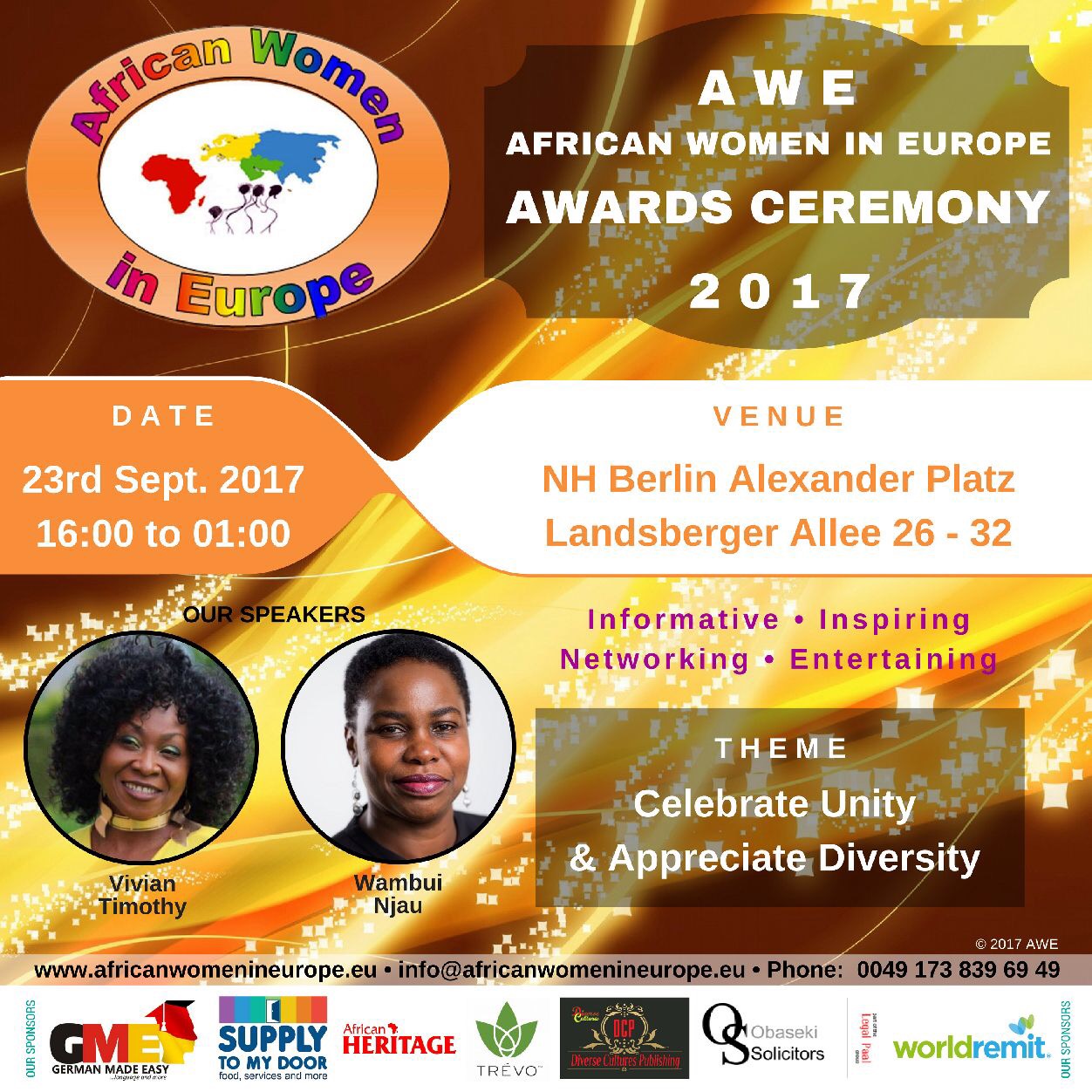 We are very proud to announce the 4th AWE Awards 2017 which will be held in the beautiful City of Berlin in Germany on 23rd September 2017
The Awards Application are now open.
Venue: NH Berlin AlexanderPlatz

The African Women in Europe Award ceremony is geared at recognising excellent individuals and organisations that have distinguished themselves in their contribution to their personal and communal growth and development in Europe and Africa. Our focus is to motivate all current African women in Europe by empowering and providing them with a platform in Europe and a global reach.
For one night only in Europe, most inspirational people come together to honour the rich tapestry of African Women in Europe who have excelled in their careers and giving back to the community. Now on its 4th time, the award ceremony has gone from strength to strength.
The event will include outstanding speeches from inspiring speakers around Europe dinner and entertainment for all.
This year Award we are recognising Men and we have a special Award dedicated to their contribution to the society.
For more inforamtion about our events Terms and Condditions
And past AWE awards events visit our website

http://aweawards.africanwomenineurope.eu/
Contact email: info@africanwomenineurope.eu