Description
It's time to celebrate AWE achievement. We have the pleasure of requesting your company at our flagship African Women in Europe (AWE) Summit ceremony which will be held on 30th June 2018 in NH Schiphol Airport Hotel Amsterdam. The Event is opened to both Women and Men, Young and Old. Guests from all over Europe will be attending the event.
Full Day Programme Draft:
Time Theme
10:00 to 10:30 Business Networking
10:30 to 11:00 African Start-up Businesses
11:00 to 11:30 Short Break
11:30 to 11:15 Workshop Introduction
11:15 to 11:45 Motivation Workshop
11:45 to 12:00 Questions and Answers
12:00 to 13:00 Lunch (at own cost)
13:30 to 13:45 Youth Drama
13:45 to 14:00 Social Networking
14:00 to 14 30 European Law Info
14:30 to 14:45 Workshop Introduction
14:45 to 15:15 Youth Workshop
15:15 to 15:30 Questions & Answers
15:30 to 16:00 Attendees Engagement
Afternoon Programme
Time Activity
18:00 to 19:00 Buffet Dinner Time
19:00 to 19:15 Entertainment
19:15 to 20:00 AWE Introduction
20:00 to 2015 1 Guest Speakers
2015 to 21:00 Sponsors Introduction
21:00 to 21:30 Fashion Show
21:30 to 21:45 2 Guest speaker
21:45 to 22:15 Warm UP Entertainment
22:15 to 23:00 AWE BOOK Signing
23:00 to 01:00 Open stage for Entertainment & Networking
(Accommodation is not included ) Please contact Hotel to reserve your accomodation.

Full details to be found on AWE Event Website http://aweawards.africanwomenineurope.eu/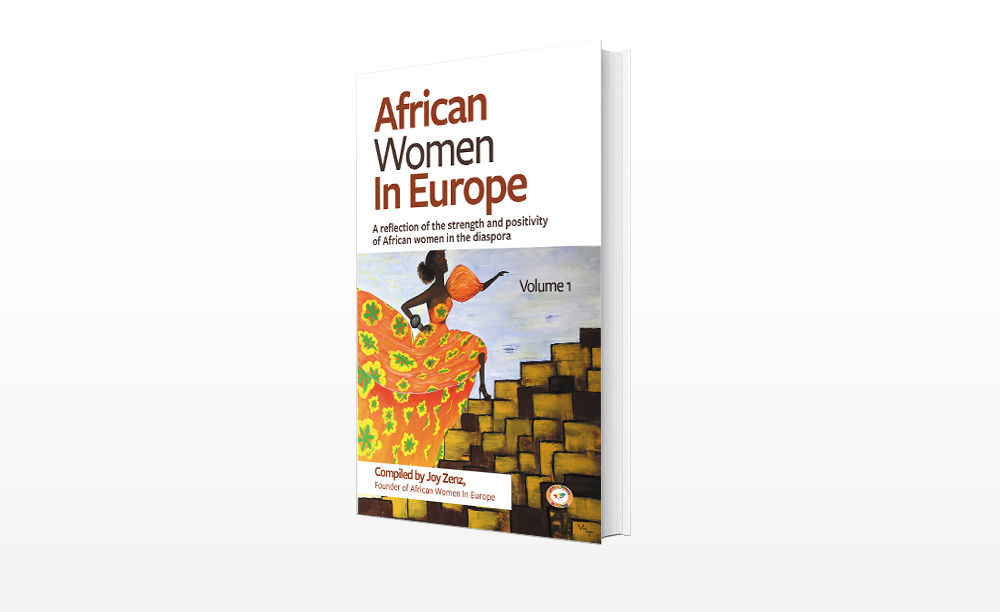 AWE BOOK will be launched on this day. This book is a celebration of the empowered African woman living, working or running a business in Europe. It showcases the immerse togetherness and strength that African women in Europe share with women in their homeland Africa. It is written by African women and men who are making a difference in Diaspora and in their home Countries. It covers the exchange of ideas, sharing of experiences and empowering each other. This book gives an opportunity to share these stories and teachings with the wider world. You can order your book here. To receive on the day

We organise ourselves virtually throughout the year so that this amazing group of women have a forum through which they can network, plan, share experiences and meet. Our main event, of which we are extremely proud, is the annual conference meeting, which is held in a different European city each year. AWE events have taken place in Rome, Madrid, Paris, Berlin, London Zürich and Düsseldorf and will be held in Amsterdam (Netherland) this year. These meetings have grown and culminated into our flagship event - the high-profile African Women in Europe Awards - which recognizes excellence in the past year. We are grateful for the overwhelming support.
"Together we are Strong" is the AWE Motto. AWE members support the organisation with administrative tasks, taking charge of projects eg AWE blog talk radio show, support in marketing AWE activities. Everyone is invited to build the organisation and support AWE main objectives. Joy Zenz Founder, Wambui Njau co-founder, Milkah Muigai, Hilda Hoyer, Mary Walter, Lucy Oyubo, Angel Kegakilwe, Grace Albrecht , Mariam Minyimbegu, Laura Ngaba Tinzoh, Beatrice Hoffman and many others who do a lot of work in the back ground. The feedback we have received from our members motivate us to achieve more.
Sponsors are always welcome. We are proud of companies that have been sponsoring us over the years, not forgetting our own AWE members. We offer stalls to sell products during events and our visitors benefit a lot from these products. see contact email below

Contact email info@africanwomenineurope.eu
Organiser of AWE Summit & 10th Anniversary Event 2018