In conversation with Bernadette Russell, author of 'How to Be Hopeful'
About this event
To celebrate the launch of the new Axis Book Club, start your new year on the right foot with Bernadette Russell's inspiring read, How to be Hopeful.
How to Be Hopeful is your essential toolkit for rediscovering hope, empowering you to help create a kinder world. As an expert on the multipl benefits of hope and kindness, Bernadette Russell reveals how hope can be nurtured by all of us, even in uncertain times. Filled with 'try this' tips, cutting-edge research and tales of triumph over adversity, this compassionate guide will give you all you need to cultvate hope in yourself, in your community and in our future.
This FREE event takes the form of a conversation between Bernadette and Axis's Lucy Wright, and there'll be an opportunity to ask questions at the end.
About Bernadette:
"I am a proud champion of kindness, wonder, hope, joy and FUN! I write books and perform original and traditional stories everywhere- including cabarets, sheltered housing, schools, parks, gardens, forests, vintage clothes shops, launderettes, beaches, in peoples beds, once even inside a Police Box! I love being outside and can often be found in the woods. I write stories on walls, chalk poetry onto pavements and leave magical notes inside strangers pockets."
If you'd like to find out more about How to be Hopeful, check out: https://www.bernadetterussell.com.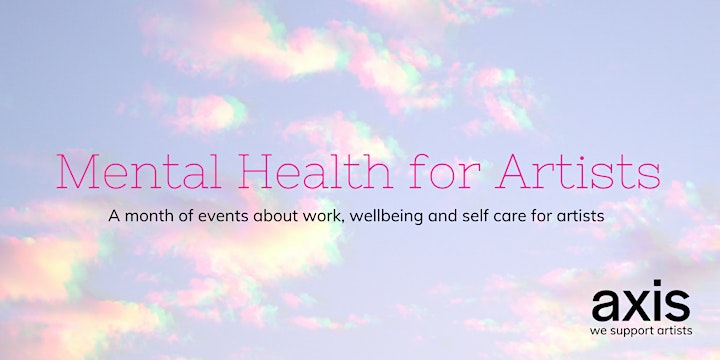 Organiser of Axis Book Club presents How to be Hopeful—with author, Bernadette Russell
An independent charity, we are committed to providing a platform to support [artists] and profile what they do. Through a determination to create the space [artists] need, our programme comprises a range of activities:
Reflecting the [artists'] voice is integral to emerging developments in contemporary art, across assorted contexts. We present new aspects and forms of artistic expression to local, national and international audiences.
Supporting [artists]: insurance, networks, space, opportunities, R&D awards, profiling, advice, mentoring - enabling [artists] to be [artists]. [Artists] blur the boundaries and we adapt and change with their evolution, seeking to provide the best support we can.