Ayres Sensory Integration® Intervention (M5 & M6) - FULL [waiting list in operation]

Tuesday, 25 September 2018 at 09:00

-

Saturday, 29 September 2018 at 16:00 (BST)
Event Details

THIS COURSE IS NOW FULL
PLEASE EMAIL US at hello@asi-wise.org FOR DETAILS OF COURSES IN 2019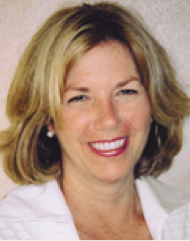 Ayres Sensory Integration® Intervention (M5 & M6), M5 - Evidence-Based Intervention with Fidelity to ASI, M6 - ASI Intervention Hands-on Practice with Experts
Our first course in collaboration with CLASI will be taught by Dr. Susanne Smith Roley, with support from national leaders in the field of ASI. 
This course, which will focus on fidelity with practice is in response to national therapist requests for relevant affordable training suitable for Occupational Therapists, Physiotherapists and Speech and Language Therapists.
Therapists attending should have completed relevant courses equivalent to CLASI Levels M1, M2, M3, and M4.  (M1, M2, M3 and M4 are CLASI courses covering Ayres' sensory integration theory and neuroscience and comprehensive assessment; including the SIPT/EASI; interpretation and clinical reasoning).
Therapists who successfully complete this course and provide evidence of relevant prior learning will meet international standards for the practice of Ayres' Sensory Integration – ICEASI Level 2.

The course will be held in a Sensory Integration clinic setting in Cornwall from Tuesday 25th – Saturday 29th September 2018.
This course will:
consolidate your past learning; neuroscience, assessment and clinical reasoning
develop and deepen your knowledge and skills to use and apply the Data-driven Decision-Making Tool
develop your knowledge and skills to use and apply the Fidelity Tool including as part of reflective practice
develop your knowledge and skills to critique and practice Ayres Sensory Integration; planning, delivering and evaluating Ayres' Sensory Integration Therapy informed by latest research and evidence-based practice
Learning will allow you to observe clinical reasoning and intervention live in a practice setting suitable for clients across the lifespan, with case study demonstration and opportunities to explore and use the equipment.
MODULE 5
EVIDENCE-BASED ASI INTERVENTION INCLUDING FIDELITY TO INTERVENTION
Module 5 introduces the research and manualized methods of ASI intervention including the Fidelity to ASI Intervention measure that assists researchers and clinicians to distinguish between interventions that are faithful to the principles of ASI and those that do not meet the criteria.
MODULE 6
EVIDENCE-BASED ASI INTERVENTION HANDS-ON PRACTICE AND REVIEW
Module 6 provides the opportunity for therapists to observe experts in ASI intervention strategies to work in a clinic equipped meeting the criteria outlined in the Fidelity measure. Participants bring a completed case to the course for analysis in small group and whole group discussion including interpretation of assessment findings, identified outcomes, and intervention strategies, design, and refinement of the fidelity to the ASI intervention principles.
The course is not a master's programme module, although some assessment will be required for successful completion.
For all inquiries or other payment options please contact hello@asi-wise.org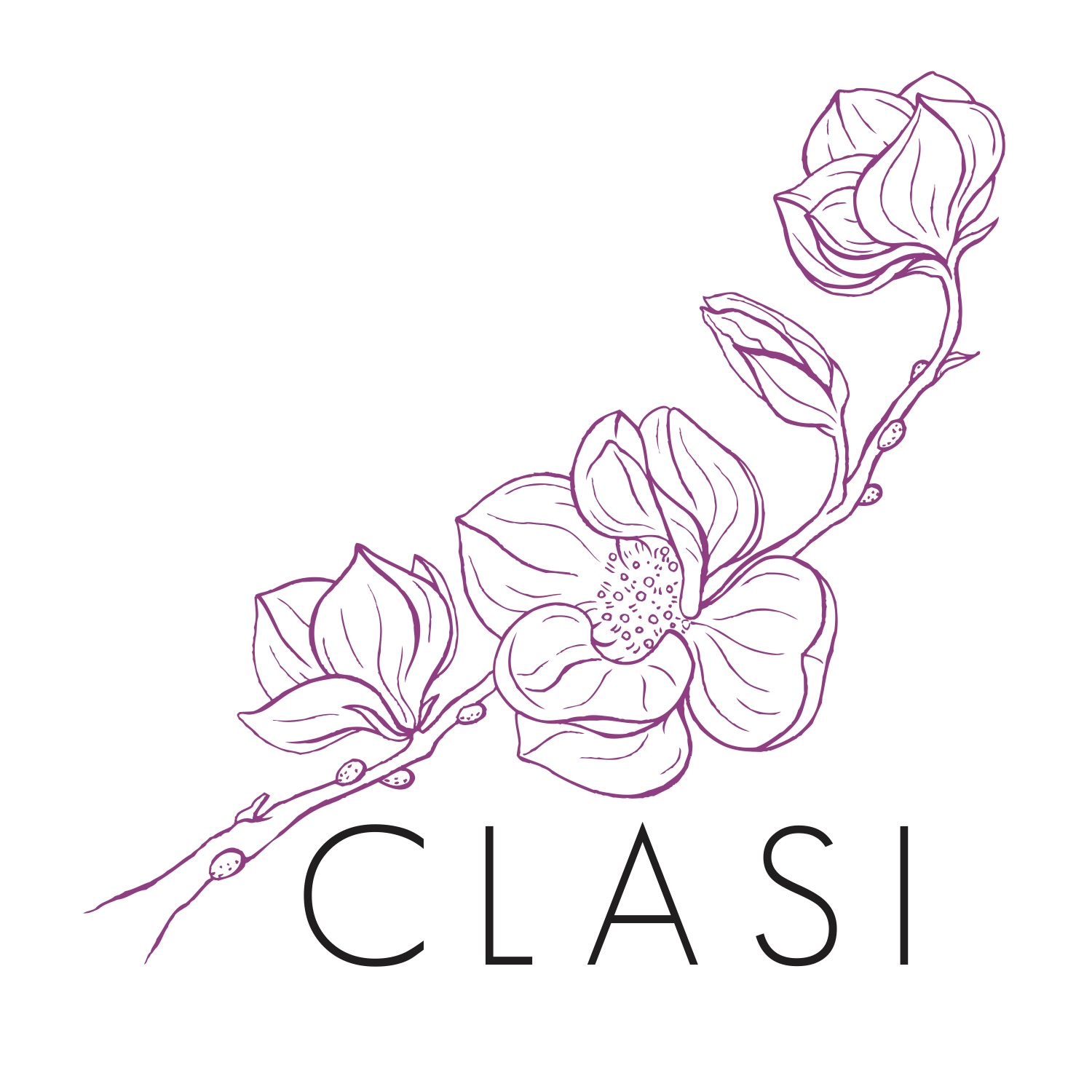 When & Where

The Sensory Space, MBB Connections
Fistral House
Threemilestone Industrial Estate
TR4 9NH Threemilestone
United Kingdom


Tuesday, 25 September 2018 at 09:00

-

Saturday, 29 September 2018 at 16:00 (BST)
Add to my calendar
Organiser
Lead Lecturer Dr Susanne Smith Roley OTD, OTR/L, FAOTA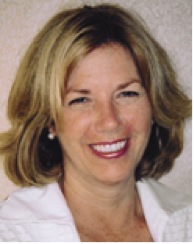 Susanne Smith Roley is an occupational therapist with over 30 years of experience in pediatrics. She obtained her BS in OT at Indiana University, her MS in Allied Health Sciences at Boston University and her OTD at University of Southern California. She is in private practice in Orange County in Southern California and co-founder of the Collaborative for Leadership in Ayres Sensory Integration (CLASI). Susanne was on the original faculty of the Center for the Study of Sensory Integrative Dysfunction (CSSID0 started by Dr. Ayres, subsequently known as Sensory Integration International (SII). She was a course originator of the Sensory Integration Certification Program sponsored by USC/WPS and its Program Director for 14 years through the University of Southern California Division of Occupational Science and Occupational Therapy.She is a past chair of the Commission on Practice and the Sensory Integration Special Interest Section for AOTA; and a contributing author of the Occupational Therapy Practice Framework: Domain and Process, 2002 and 2nd Edition.
She is an internationally recognized author and lecturer on the theory and application of sensory integration. She is co-editor of numerous chapters, articles, and the books, Understanding the Nature of Sensory Integration with Diverse Populations and Sensory Integration: Applying Clinical Reasoning to Diverse Populations. She is a fellow of the AOTA and recipient of the AOTF Virginia Scardina Award of Excellence and the AOTF A. Jean Ayres Award.
with support from Kath Smith, Consultant Occupational Therapist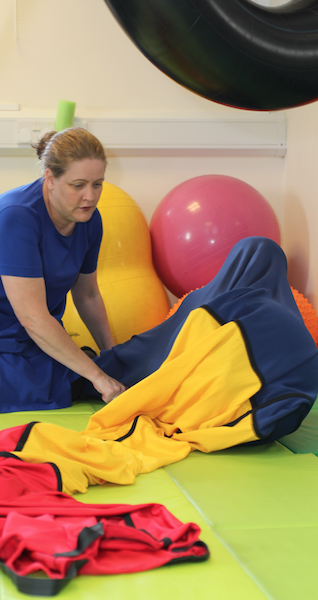 Kathryn Smith, (Kath), a Consultant Occupational Therapist, worked in CAMHS service and a school specialising in physical and learning difficulties in South Africa, before moving permanently to the UK in 1996. Kath made her mark in the UK co-authoring assessment tools and skills cards within the Special Parenting Service. In the late 1990's where she initiated development and delivery of Ayres' Sensory Integration (ASI) services, including tools and resources, for use with older adults, adults, and adolescents (learning disability and mental health).
Her understanding of the significance of ASI as an intervention available to Occupational Therapists and drive for evidence-based practice and passion related to supporting her clients is paramount and resulted in her leaving the NHS in 2007 to establish an independent practice, Mind Body Brain Connections. In 2007 'In recognition of her clinical ability, innovative spirit and passion to develop Sensory Integration approaches for mental health settings', she was awarded 'Occupational Therapist of the Year' by the British Association of Occupational Therapy/College of Occupational Therapists, the same year receiving a Medical Futures and UnLtd Award for her 'Be Smart Cart' and 'Parenting Through the Senses'. Kath's current project is about working with the people to explore and communicate the importance of sensory integration for mental health; for reframing behaviour, treating trauma and early deprivation, reducing self-harm, improving self-regulation and building resilience - promoting and sharing ways to implement Ayres' Sensory Integration and sensory strategies to enhance mental health and wellbeing.