A series of three webinars each lasting 90mins for businesses looking to explore opportunities available through international trade.
About this event
B-Global in partnership with the Department for International Trade, Knights PLC and the Nigerian Chamber of Commerce are delivering a series of three webinars aimed at businesses across all industries and sectors looking to explore the opportunities available through international trade or expand their current activity.
The webinars start with an 'Introduction to International Trade', discussing the importance of growth into new markets and the opportunities this brings, with an option to ask questions from a panel of professional speakers.
The second webinar, focusses on options for getting started and expanding trade internationally, the growth potential for businesses and the upcoming opportunities from the Common Wealth Games.
The final webinar provides a spotlight on African and Caribbean markets, looking at market trends, growth industries and opportunities.
These webinars are a must for any business looking to learn about or expand their international trade activity. Businesses will have the opportunity to hear from other entrepreneurs who have successfully achieved growth through international trade and find about the support and help available to allow your business to do the same.
Businesses are encouraged to attend all of the webinars in the series but can book on to individual webinars if this is not possible.
________________________________________________________________________________________________
NOTE: Booking details will be used by B-Global and delivery partners of the webinar to provide follow up and event admin. This session may be recorded. By booking, you consent to taking part in a recorded session.
________________________________________________________________________________________________
All webinars are 10am - 11.30am
• Webinar 2: Accessing new markets through international trade - Wednesday, 23rd June 2021
Agenda:
Welcome & Housekeeping
Growth potential through international trade (Department for International Trade - DIT)
Opportunities presented from the Common Wealth Games (DIT)
Researching New Markets (Gary Blackburn - DIT)
Franchising as a method to accessing international markets (Fiona Boswell - Knights PLC)
Business Case Study – Experiences of Exporting
Q&A / Panel discussion from speakers
Speakers:
Gary Blackburn – Department for International Trade
"Gary is the Export Market Research Adviser for DIT East Midlands. He has over 25 years' experience working as a market researcher across a number of sectors including the public sector, financial services and business and technology. Gary has a PhD in International Politics and is a member of the Market Research Society."
Fiona Boswell – Knights PLC
''Fiona is a Partner at Knights Plc and has many years' experience in advising businesses on franchising and in particular on setting up, managing, growing and exiting franchise networks. Fiona heads up a multidisciplinary team that advise those in the franchise sector on all aspects of their franchising journey from acquisitions and disposals, real estate, contracts and termination, HR aspects and disputes. With clients ranging from established to emerging franchisors, area developers, multi-unit and multi brand franchisees, brands coming into the UK, and those wishing to expand elsewhere. ''
Ian is Head of Exports for the Department for International Trade (DIT) in the Midlands. Ian's main responsibilities are to lead on the promotion and delivery of International Trade services within the Midlands, work closely with Foreign, Commonwealth and Development Office (FCDO) and the DIT's overseas network spanning some 108 countries; liaise with Ministers, Ambassadors and HM Trade Commissioners; manage programmes of support to underpin the International Trade objectives of the Midlands Engine partnership, lead a regional programme of events and an expert team of over 50 DIT International Trade Advisers (ITAs).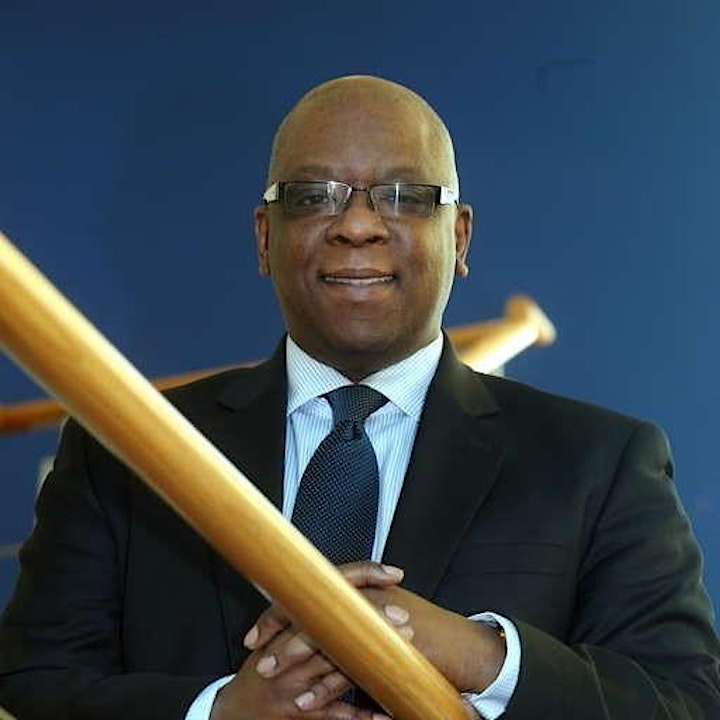 • Webinar 3: International Trade; spotlight on African and Caribbean Markets - Wednesday, 21st July 2021
____________________________________________________________________________
Book your session:
Please book using the 'Select Date' button at the top of the page. If you would like to book more than one webinar day, you will have to select and register one ticket, then return to the Eventbrite page to book another.
All sessions will be done using Microsoft Teams which after booking a session, an email invitation will be sent to you direct, to access the online meeting for your chosen time.
Please don't forget to notify us if can't make a booked session for any reason.
________________________________________________________________________________________________

About the D2N2 Growth Hub:
The D2N2 Growth Hub aims to power up your business by providing signposting, information and contacts for business services across Derby, Derbyshire, Nottingham and Nottinghamshire. Our priority is to engage with business service providers (both public and private) directly for you to help small, medium and fully established sized businesses to grow and prosper.
Find out more on the D2N2 website.
_________________________________________________________________________________________

*Eligibility:
In regulation with ERDF, the D2N2 Growth Hub can support your business if:
The business has fewer than 250 employees.
The business is based in either Nottinghamshire or Derbyshire.
Not more than 25% of the business is owned by an organisation that in itself is not an SME.
Annual turnover is below £45 million.
Prior to attending, you will need to submit an SME enrolment form providing details of your business. If you haven't already done so, you can complete this now by downloading the form HERE.
Please fully complete the form, wet sign it and return it by email to danny.sneddon@nottinghamcity.gov.uk. We must receive the completed SME Enrolment form prior to the event date in order to confirm your booking.
This is used as a record of support for auditing purposes as our project is fully funded under European Regional Development Fund (ERDF).
______________________________________________________________________________________