Description
Join us on 24th May 2018 for our third instalment of our B2B Marketing Conference at Robinson College, Cambridge. In this ultimate learning & development day, marketing professionals will be able to witness completely unique case-study presentations, as well as benefit from our intimate roundtable discussions with industry peers.
We will be covering topics including the psychology behind marketing, customer experience & artificial intelligence (to name but a few!) The event features speakers who have years of experience and invaluable insights into how to focus your B2B marketing to see tangible results. We are joined by Charles Nixon of the Cambridge Marketing College, who will be chairing the event. See speaker list below, and scroll down for the full agenda.
We look forward to having you join us on the day!
Speakers & Agenda
09:30 - 10:00 | Welcome Coffee & Introduction
10:00 - 10:45
Katie Hart | Director of Rhetonic
What Psychology Reveals About Our Customers
If we want to genuinely understand and satisfy our customers, we need to look at them differently – namely, from the inside out. Thanks to developments in Psychology, we can now do this. We can watch the brain at work, understand its preferences and gain new and powerful insights into our customers and their behaviours.

10:45 - 11:30
Simon Moss | Head of Marketing at Communigator
Email In The World Of Artificial Intelligence
Can AI allow marketers to predict the future? Find out how to make your emails perform better with human intervention and then see where AI and Gator is taking emailing making in 2018.

11:30 - 11:50: Coffee Break
11:50 - 12:35
James Foulkes | Director & Founder of Kingpin Communications
Complex Buying Decisions Often Need Simple Solutions
All of the channels available today to your classic marketer have made it very simple to target any organisation or individual, but much harder to measure success. At least in the B2B world, where decisions are made by a committee of different personas and personality types. So how can you use data to simplify this process?

12:35 - 13:20

Sam Taylor | Creative Director of Tinker Taylor
Video: So Much More Than The Icing On The Cake
Video is much more than just something to get involved with if you happen to have marketing budget left over at the end of the month. It has the ability to drive awareness, recruitment, education, fundraising, sales and marketing campaigns. It is the most powerful means of digital communication, and inspires audiences to engage with your business. Learn how to incorporate it into your marketing strategy!
13:20 - 14:15: Lunch
14:15 - 15:00
Kent Valentine | Director of Draw
Crafting Customer Experiences - The Value of Service Design in Tech
Throughout the technology sector, soaring customer expectations are creating a huge demand for consistent, joined-up experiences. A Service Design-led, holistic approach allows you to understand, anticipate, and deliver on the needs of your tech-savvy customers.

15:00 - 15:45
Shimon Ben Ayoun | Co-Founder & Managing Director of B2B Marketing Forum
The Winning B2B Marketing Team of The Future
In the last 10 years B2B Marketing has changed more than in the previous 50 years. If we are to remain relevant as B2B marketing practitioners we need to improve and renew our skillset and mindset.

15:45 Event End
This event is designed for experienced, B2B client-side marketers who are interested in furthering their knowledge and understanding of digital marketing. Attendees will include Heads of Marketing, Marketing Directors and Business Development Managers.
Event Partners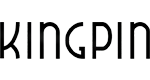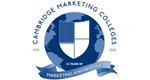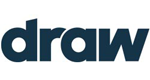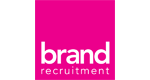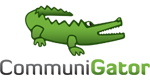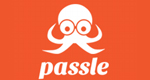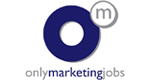 Tickets are limited so don't delay, register now!
If you'd like to tweet about the event please use @OnTheEdgeLive or #EdgeCambs

Questions?
If you have any questions about this conference, we would love to hear from you.
Contact: Nicole Gray
Email: nicole@onlymarketingjobs.com
Office: 0203 196 8080


Please Note: In purchasing tickets, you are agreeing to our Terms & Conditions