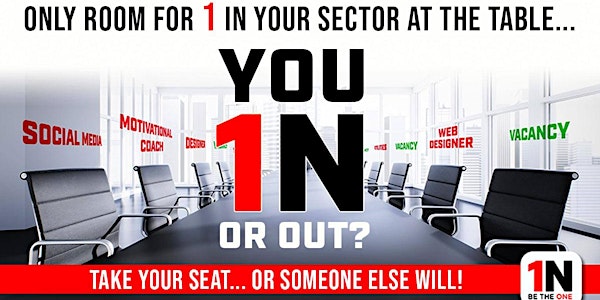 B2B Networking - Manchester
1Networking is the game changer of Referral Networking. Being built on Culture over rules allows us to network without the stress.
About this event
Helping businesses GROW SINCE 2006
From the management team that brought you 4Networking, which connects thousands of UK businesses, generating over £750m of sales for those businesses since 2006, comes 1Networking. A fresh, dynamic, NEXT GENERATION referral networking organisation
Launched in October 2020, we run meetings every day of the week and have had a staggering response from our members to our unique format and groundbreaking RIO System.
Want to see what it's all about? Just complete the form below and we'll invite you to a suitable meeting.
Our RIO system ™ has been developed over time and is proven to deliver a constant stream of Referrals, Introductions and Opportunities... and Sales to those that embrace it.
No other business networking organisation has our winning combination of both depth and breadth of experience combined with so much innovation and energy.
Take your seat today!*
Each 1Networking group only has one person per industry so if you are approved, you will become the go to person within your virtual team.
*Disclaimer: If you book onto our meeting but your sector is already taken DONT PANIC! We have an array of groups around the country which are a mixture of regional and nationwide groups.