BA Music Performance and Industry Virtual Open Day
Looking for the best places to study popular music in London? Find out all about our brand new BA Music Performance and Industry programme.
About this Event
If you're on the look-out for the best place to study popular music performance while gaining an in-depth understanding of music business and finding your place within the music industry landscape, come along to our Virtual Open Evening. We will answer all your questions and provide you with useful course information that will enrich your search for the best universities to study music.
We welcome ex-student and bassist Pete Randall. He will be dialling in from Nashville to give you insights into the life of a musician and will be able to answer your questions about a career in the music industry.
Bassist and producer, Pete Randall attended Trinity Laban in 2005. Since leaving, he has performed with Adele, along with other artists including Michael Kiwanuka, Laura Marling, Blake Mills and Dan Auerbach. Pete has played at Wembley Stadium, Madison Square Gardens and has headlined Glastonbury. He has performed on numerous grammy winning and nominated albums as well as Saturday Night Live, David Letterman and many others.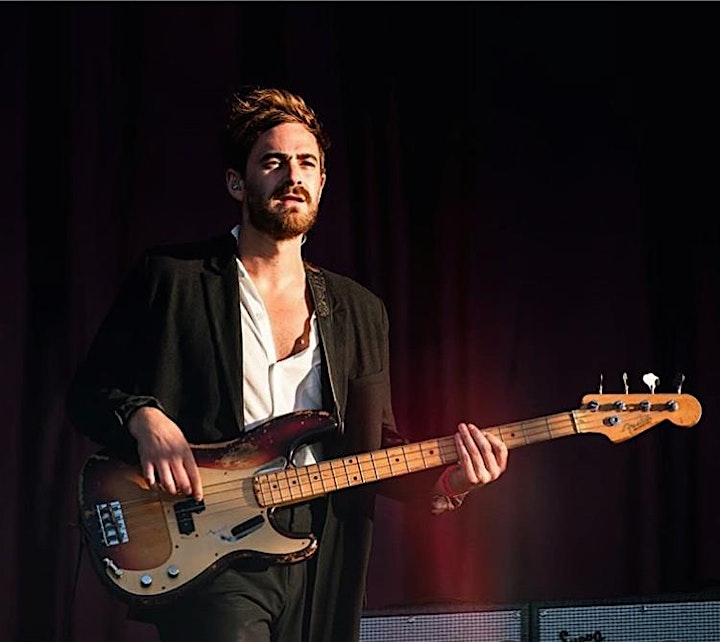 What makes this programme different to others?
With the arts sector facing so many changes, you may be debating whether you should study music at university level. While the music industry certainly is changing, you can be a changemaker. Study popular music performance in London in an exciting and collaborative setting, focused on developing your individual creativity and preparing you for a successful graduate career in the music industry.
Rooted in the forward-thinking practices of London's Creative Conservatoire, our three-year undergraduate programme BA Music Performance and Industry will enable you to learn core music, music-making, songwriting and music production skills, so you can collaborate with others to compose, produce and perform your music. You will also develop real-world music business skills that will enable you to connect with contemporary audiences.
Event Schedule
The BA Music Performance and Industry Virtual Open Day will run from 18.30-20.30 (GMT) and include the following sessions. Detailed timings will be sent via email closer to the time.
Introduction to the Programme. Led by the Programme Leaders Joe Townsend and Adam Saunders, this live session will give you an insight into all aspects of the course structure and student life at London's Creative Conservatoire.
Interactive Q&A with Pete Randall. Hear from the successful bassist and TL alum Pete Randall about life after graduation and how to develop a successful career in the music business. Pete has played for renowned artists Adele, Laura Marling and the Mercury Prize winning Michael Kiwanuka.
Student Experience Q&A. Connect with our current music students to hear about their experience of studying music at London's Creative Conservatoire Trinity Laban, student accommodation, music performance opportunities for TL students, and student social life.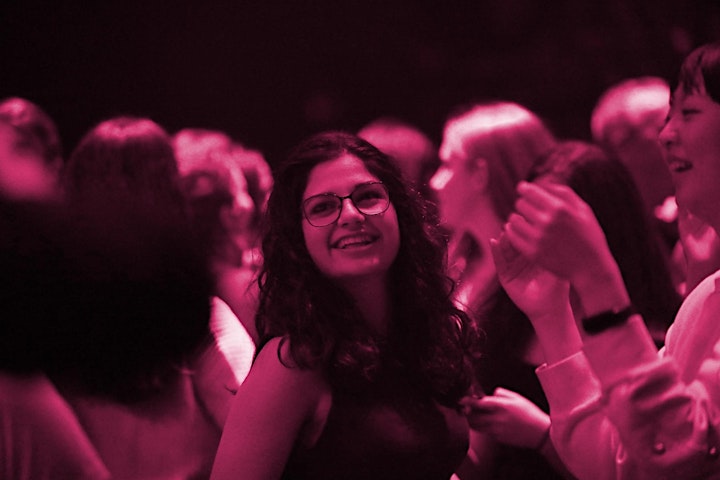 What will you learn on the BA Music Performance and Industry programme?
Thinking beyond genre
BA Music Performance and Industry course considers music from two perspectives: music  for  the people, with its dazzling array of genres and sub-genres; and secondly, music  of  the people, such as traditional music, folk song and global roots music. Types of study on the BA Music Performance and Industry are not bound by music genre and celebrates musical difference as a strength, enabling students to collaborate, compose and perform in truly unique ways.
Performance opportunities
Students will study in small groups with tutors and mentors from TL and across the music scene to create and perform in a range of settings. The ability to communicate music onstage or online are core values. All students will learn production skills and be able to record, manipulate and publish their work.
Industry insights
The programme is industry-facing from the outset. BA Music Performance and Industry defines the Music Industry as the processes, structures and organisation that bring the artist together with their audience. Traditional industry structures are evolving; musicians need to understand rights, the law, management and deals, and how to be a change maker in the music industry.