Description
The BAA have teamed up with IGers Birmingham for an interactive photography workshop. The workshop will begin with a talk covering some of the key principles of composing, taking and editing good photos and how to make the most of your camera's main functions such as ISO, exposure, shutter speed and aperture. We will then break in to small groups and make use of our surroundings in the Allermuir showroom to explore the best ways of capturing products, samples and architectural models so ensure that you bring your camera / phone on the night. There will then be an opportunity to informally discuss what you've learnt with other attendees and IGers Birmingham over a drink or two at the end.

The evening is suitable for all regardless of skill-level or type of camera that is used (DSLR, compact, phone etc)…whatever you might have.

IGers Birmingham is run by freelance photographers Fraser McGee and Martin O'Callaghan, and Beth Astington, Communications Coordinator at Glenn Howells Architects. They share images of the city on Instagram and run events having widely collaborated with organisations including BBC England, Visit England, Birmingham Botanical Gardens, West Midlands Growth Company, Google Digital Garage, Severn Capital and many more.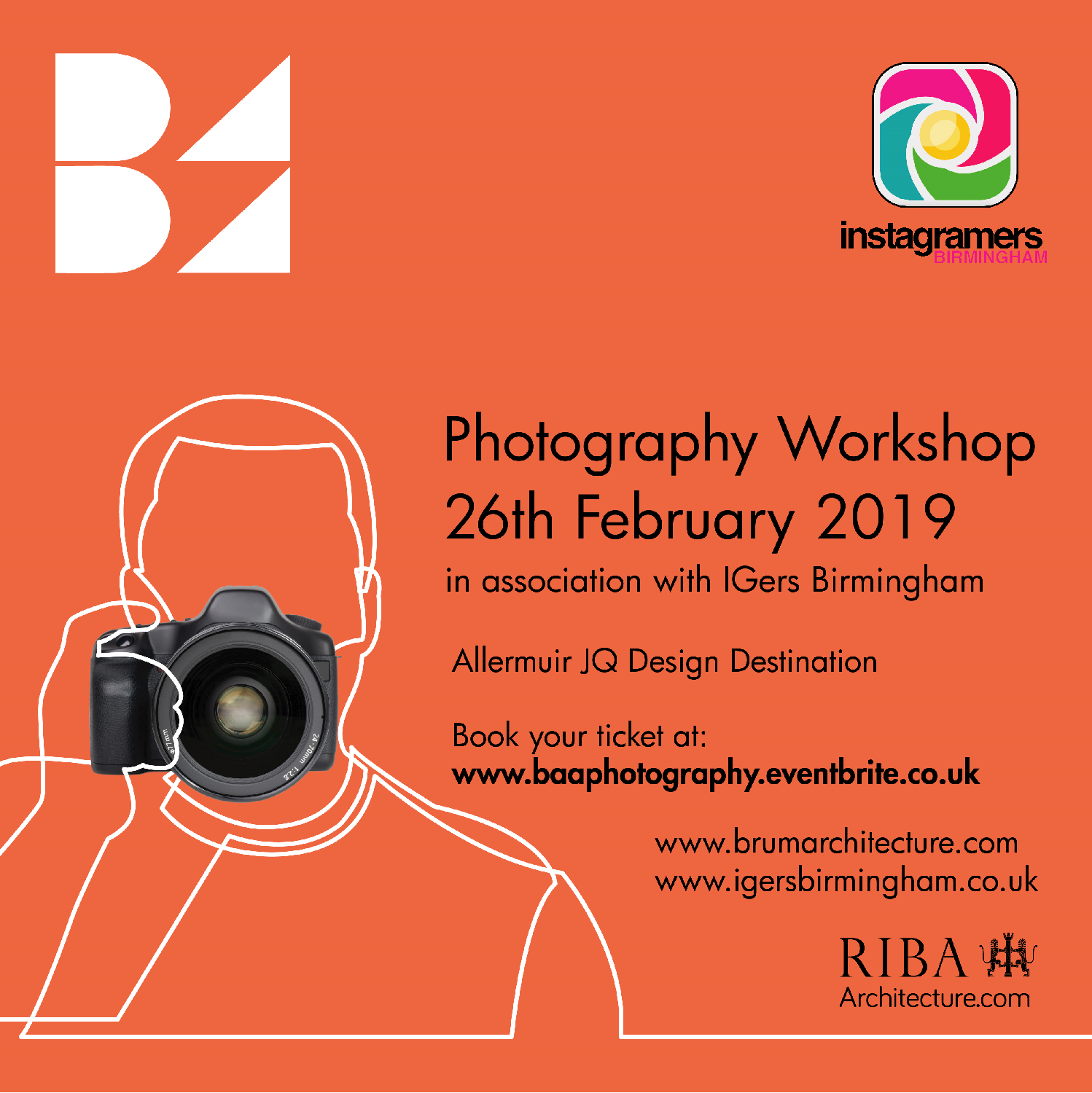 Strictly no recruiters & sales managers or representivtes due to sponorship agreements.
Organiser of BAA Photography Workshop - by IGers Birmingham
Birmingham Architectural Assocation
The Birmingham Architectural Association, founded in 1874, represents people in the local area who have an interest in architecture.   The BAA is run by a community of people from a selection of practices based in the city.   Our aim is to promote, support and share knowledge through our community.  For more information please visit our website, twitter or instagram.