| | |
| --- | --- |
| BABAJI'S KRIYA YOGA INITIATION WORKSHOP ● 2019 ● LONDON | |
Event Details

BABAJI'S KRIYA YOGA



Initiation Workshop ● 2019
Kriya is the Inner Alchemy of Yoga. Kriya burns Karma.
Kriya Yoga is mentioned in Patanjali Yogasutras, and in the 'Autobiography of a Yogi'. The Kriya Yoga tradition flows directly from the Yoga Siddhas. It is the practise of the ancient realised spiritual masters. The Kriyas include powerful Pranayama, Hatha Asana, Dhyana, Mantra and sacred Puja. These kriyas are is introduced and taught with guidance - to help you make it an integral part of ypur daily personal sadhana.
The weekend initiation & workshop offers training and guidance in the essential Kriya techniques to awaken and circulate subtle energies, to increase life force, to purify, heal and strengthen body and mind, to enhance awareness, expand consciousness, and to unfold human potential power - for self-realisation and conscious creation of life. 
Babaji's Kriya Yoga Level I Initiation includes: 
● 

Kundalini Pranayamas - the breath to Creation's Power & Consciousness
● Meditations - Manifestation - Transformation Techniques 
● Key Asanas



● Mantras 
● Sacred Puja 
● Guidance - how to integrate Kriya as personal daily sadhana
Babaji's Kriya Yoga is for anyone interested in:
● Realising who you truly are and your truth 
● Living from the truth of YOUR Existence and Life 
● Experiencing your full human potential power 
● Being happy, healthy and well
● Experiencing love, peace, healing, harmony, vitality, wisdom, insight, intuition and other 

benefits.
With regular sadhana, you emerge, experience and exist as your best human potential repeatedly. Nothing can really disturb you anymore. That is the alchemy of Kriya Yoga and purpose of the Weekend Initition program.
The London Initiation & Workshop
All are welcome to the annual non-residential London program,which is now the only English language program in Europe. To complete the Initiation, full attendance is necessary for all new students on Friday, Saturday & Sunday. Suggested contribution is £300 for new students and £150 for repeaters.  Registration is strictly in advance. For more information, please use the Eventbrite link to request an information pack. To register for Babaji's Kriya Yoga Initiation workshop directly, please contact us at london@babajiskriyayoga.net
"The Goals of Life are Happiness, Peace, Love & Enlightenment -
the desire for perfection comes forth from the Self, the Image of God,
which seeks to realize & express itself through all humanity"
- Yogi Ramaiah inspired by Mahavtar Kriya Babaji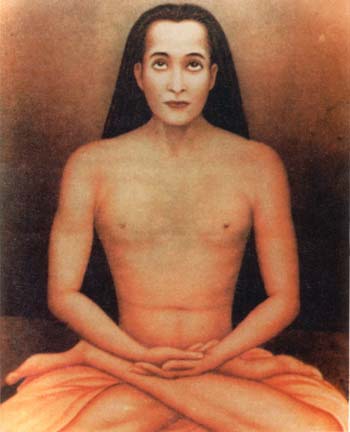 OM KRIYA BABAJI NAMA AUM!