| | |
| --- | --- |
| Babaji's Kriya Yoga - the Inner Alchemy of Yoga | |
Event Details
Babaji's Kriya Yoga – the Yoga of the Siddhas
Kriya – the Inner Alchemy of Yoga 
 Weekend Program
 28-30 September 2018 · LONDON 
Initiation in:
Kundalini Pranayama

 

– The Breath to Creation's Power & Consciousness

 

7 Meditation–

Manifestation

–

Transformation

Techniques

Asanas

Mantra

Sacred Puja

Guidance  - how to integrate Kriya Yoga into daily life

 / lifestyle
Kriya Yoga is the Inner Alchemy of Yoga and the Yoga of the Siddhas / Spiritual Masters. It is a scientific art of mastering Mind, Breath & Life with consciousness for Self Realisation and enables you to consciously create of your Life. It is a tool for inner transformation. developing, deepening, balancing and healing the:
physical  *  mental  *  intellectual  *  vital  *  emotional  *  spiritual
dimensions, levels and layers of your being. 
Babaji's Kriya Yoga is for anyone interested in realising who YOU truly are, the truth of YOUR Existence and Life, experiencing your full human potential and power, and along the way being a happier and healthier YOU.
To create and experience this magical state of being requires training in the trusted and complete system of techniques plus regular personal practise. The training and guidance given in the weekend Initiation workshop by the Yogaacharya, combinded with your practise builds awareness, consciousness, freedom and power, and numerous other benefits.  People who practise Kriya Yoga feel happy & healthy & positive, more in tune with themselves, others, events and life. They are able to release stress, overwhelm, negative and limiting emotions  thoughts, behaviours and habits, with being intentional and present at a realm, that nothing can really disturb them anymore. 
Testimonials
"Perfect. I cannot think how it could be better."
"This is a special weekend, with tools for life."
"Just what I wanted. I was in a different world altogether. Time and money well-spent on myself."
"It was wonderful... elevating, enlightening, comforting, inspiring and immediately actionable ... all rolled into one ... not many things like that on this planet."
"Kriya yoga is giving me the inspiration to grow and develop, and leaves me with a continuous sense of wonder and fascination about life." 
For all student articles and comments, go to Testimonials   
London Workshop information and registration: 
Request your information pack on Eventbrite
Read the program leaflet @ babajiskriyayoga.net
Register directly, by contacting babaji.ky.london@gmail.com
"The Goals of Life are Happiness, Peace, Love & Enlightenment - the desire for perfection comes forth from the Self, the Image of God, which seeks to realize & express itself through all humanity"
- Yogi Ramaiah inspired by Mahavtar Kriya Babaji
Om Kriya Babaji Nama Aum !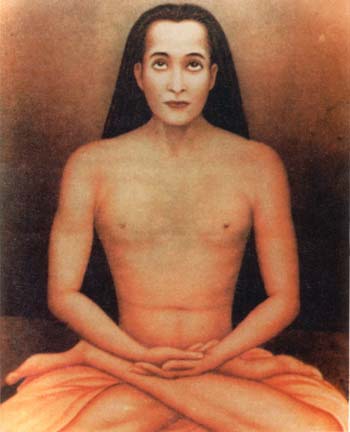 Save This Event
Where

Jamyang Buddhist Centre
The Old Courthouse
43 Renfrew Road
SE11 4NA London
United Kingdom