Movement play dance class for babes, toddlers and their grownups... magic happens here!
About this event
Baby Boogie has been running this early-years dance and movement play class for babes and toddlers in Chorlton at St Werburgh's church hall since 2010! This class is based on the most up to date teachings in developmental movement play. Sessions support young children to fully inhabit their bodies, and create a wonderful opportunity for the children's grown-ups to play with their children. Magic happens here!
There are two classes in the hall on Thursday mornings, 9.45 and 11am - this term runs until July 8th. Choose which class time works best for you. Classes are for children from wee babes till pre-reception age. The mixed age group is part of the magic of this class, and works very well if you have mixed age children yourself. Please email with any questions or for more info.
£10/class (half price for siblings - we'll sort that out at the hall before class if that's you)
Here's some useful info about the class as well, in case you'd like to read a bit more...
Article about the class :-
:-
http://manchestermums.co.uk/baby-boogie-classes-manchester/
And :-
Some writing from sessions I run at the Whitworth Art Gallery https://culturebabies.wordpress.com/.../guest-post-from.../
The following list breaks down some of the principles behind and content of 'Baby Boogie' movement/play dance sessions:
* Sessions will always include a warm up, time to explore a theme and a relaxation. We'll always use props – e.g. satin clothes, chiffons scarves, ribbons, and specific objects connected with the themes we are exploring.
* The sessions take developmental stages into consideration. Sessions always adapt to the group, and whenever possible take inspiration from the children themselves, listening to their suggestions and developing their ideas.
* At Baby Boogie we create a space that optimises what children need. So what do we do? ... lots of rolling, swinging, spinning, rocking, running, jumping, tickling, hugging, smiling, singing, sliding, bouncing, crawling, and so much more. And you do it all as well! That's another thing grown-ups like... it's a bit of a work out for us too!
* Parents and other carers are educated to the theory and practice and play of it all.
* The ages of children in the class varies, from little babes through to 3/4 year olds. The same activities are adapted for children of different ages, so for example, if we are doing jumping (perhaps being frogs!), then the older children would jump with their own legs and the babes would experience the pleasure of jumping while being carried by their grown-up.
* Parents with more than one child love the class too, as it meets the needs for their babes and older walking/running/talking children.
* Sessions are based on sound current research into developmental movement and allow time for kinaesthetic learning, revisiting developmental stages, creative, imaginative and emotional expression.
* Sessions also develop physical skills such as balance, co-ordination, strength, stamina, gross motor skills, spatial awareness, and social skills like turn taking, sharing and communication.
* The sessions create special times and places to move, to play and 'step into the dance', which in turn foster self-awareness and self-esteem.
* Sessions support the development of rich relationships with peers, other adult carers, and the group. Lots of people book for many terms. They make good friends within the group, as grown-ups and between the children.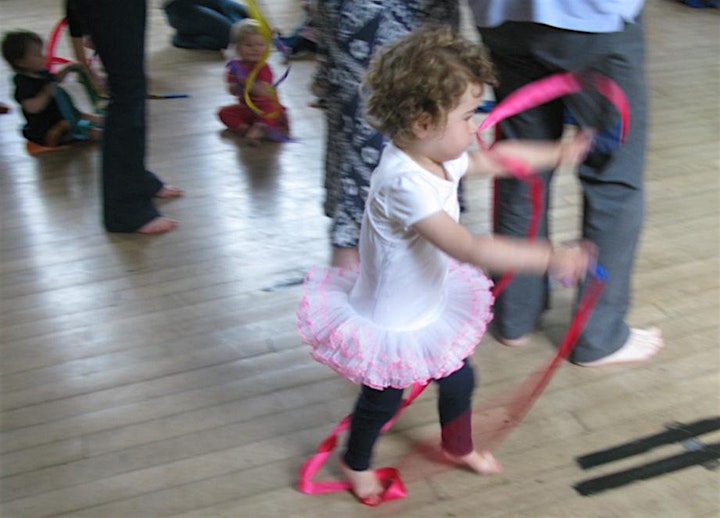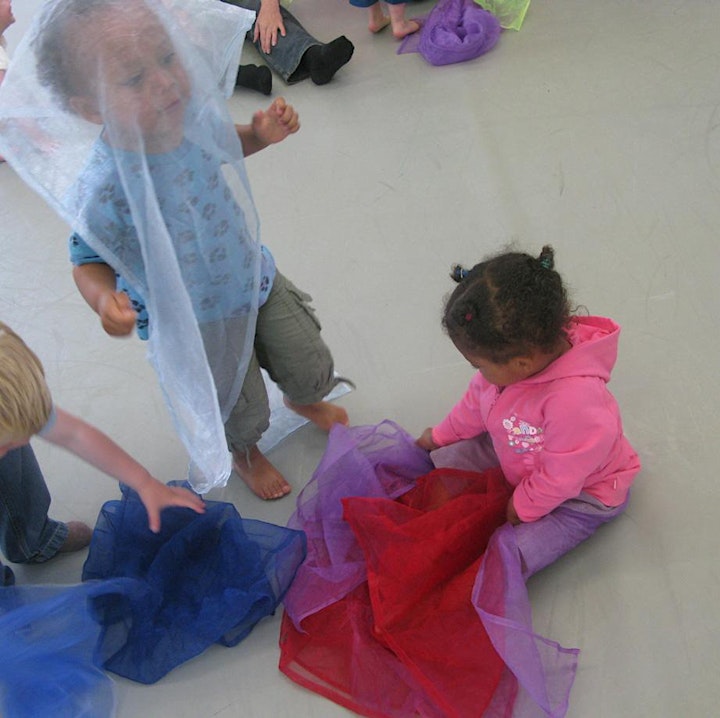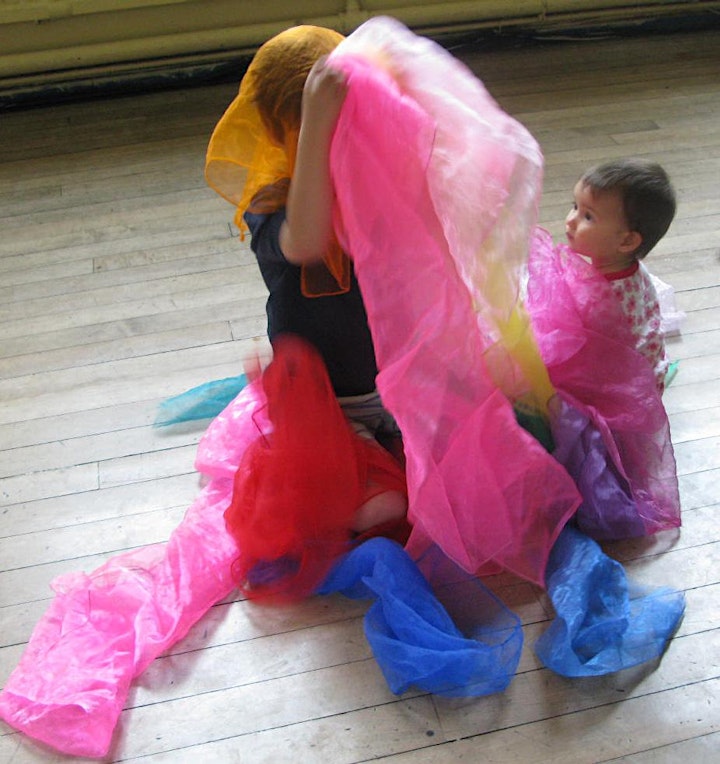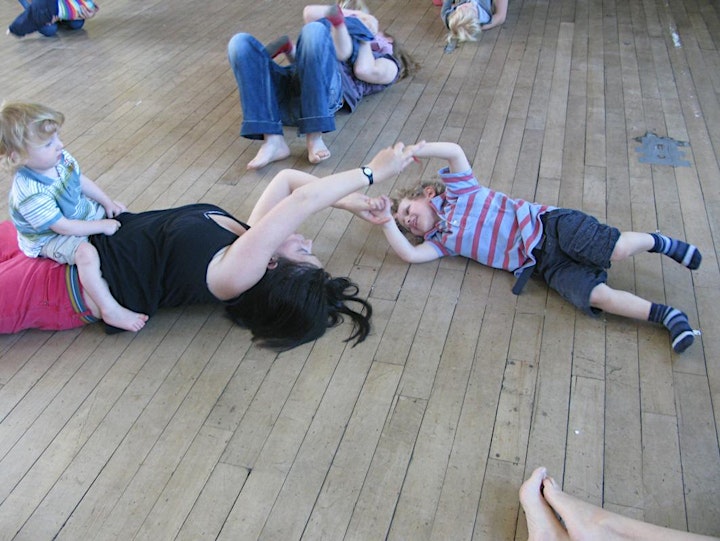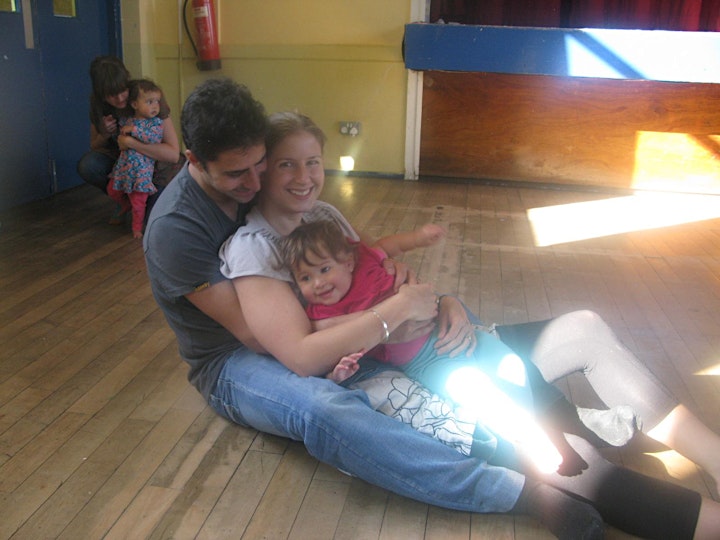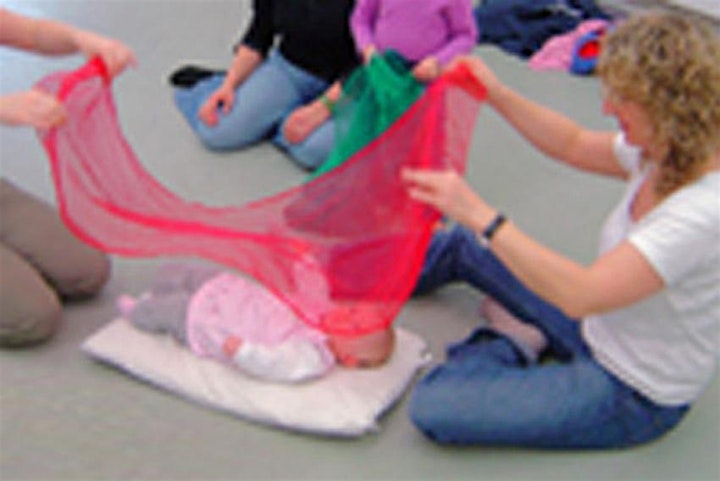 Organiser of Baby Boogie - 9.45am single class