Baby Massage - Little Squirrels Family Centre - 05.11.19 - 03.12.19 10.00...
Description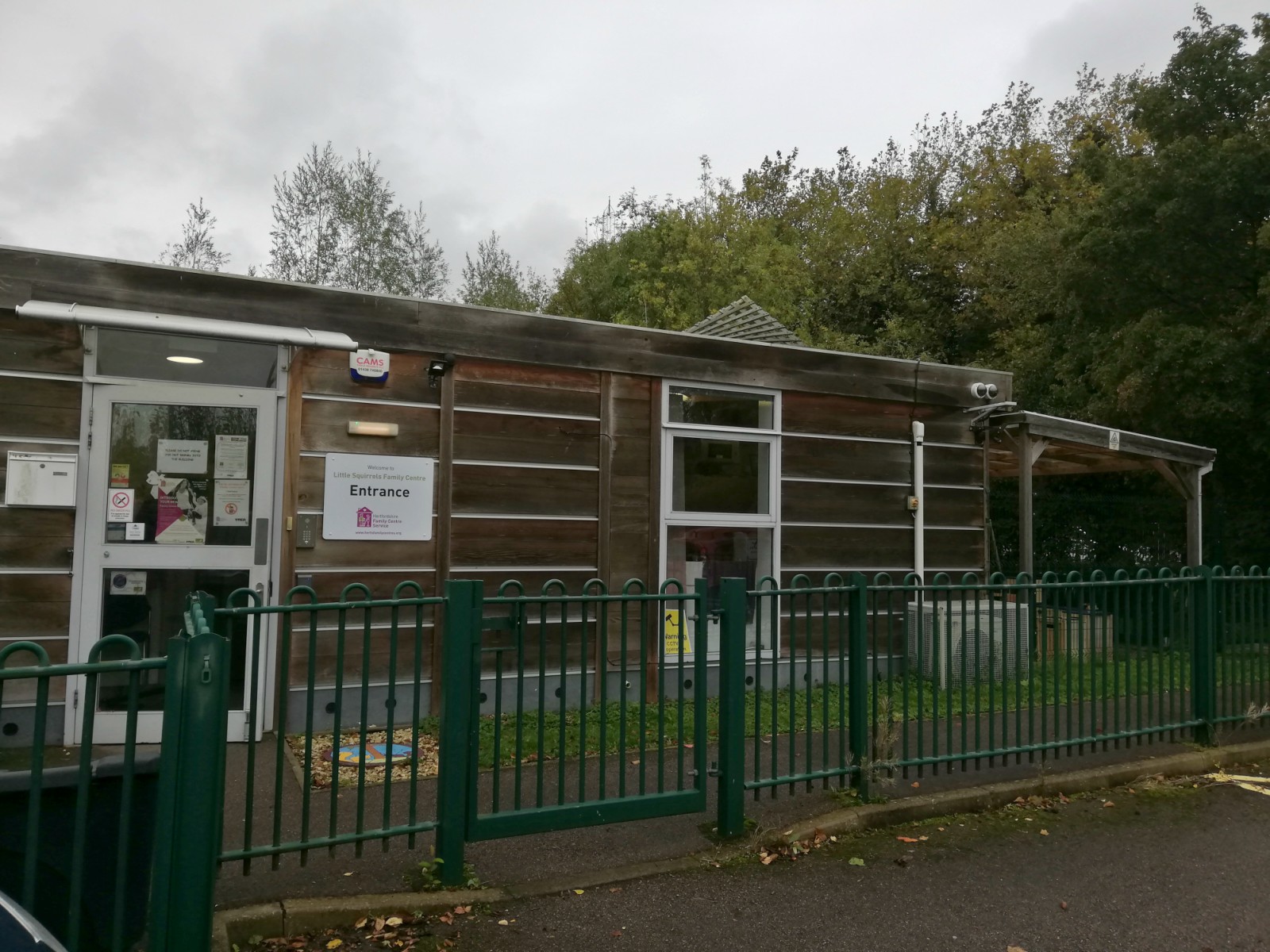 5 week course for parents with their children aged 0 - mobile.
Dates: 5th, 12th, 19th & 26th November and 3rd December 2019. You are booking once for all 5 sessions.
Please book places for you and your child. Please bring three small towels (hand towels would be fine).
Learn to massage your baby.
Find out how it helps with their sleeping, digestion and colic.
Get to know other mums and ask for help and advice if you want it.
No siblings please.
If you haven't re-registered with the new Family Centre service, please follow this link to register: https://www.hertfordshire.gov.uk/ufs/ufsmain?formid=CHSERV_FCREG
Need to cancel a booking for an event you have paid for? We understand that life is not always predictable when you have young children. Our cancellation policy allows you to receive a partial refund for most of our events up to 24 hours before a single event, or the first in a course of events, begins. Please note that from 25th June 2019 Eventbrite will deduct a processing fee from your original ticket price. To request a refund, please go to your confirmation email and follow the link to log in to your account. Go to Tickets in your Eventbrite account, find your order, then select "Request a Refund." We will try to approve your refund within a day or two and when issued, refunds can take up to 5 business days to show on your account.

---
Directions:
There is a finger sign on a lamp post outside St Joseph's Primary School (which is opposite on a mini roundabout) - both on Great Hadham road CM23 2NL. The large green school gates that provide access to the centre will only open via pressing clearly marked CC button on silver panel on gates. Once inside turn right, drive down to end of car park, where centre will be in front of you.
X2 car parking spaces, x1 accessible. There is street parking outside of school drop off and pick up i.e. 10-2.00 pm, as there are x3 schools in very close proximity to each other. There are also permit parking area's and wardens will ticket quickly. It is possible to find street parking that is in easy walking distance to the centre. Pedestrian access via gates adjacent to main school gates – these should be open during school opening times, as access to school is prevented by another set of locked gates.
Clear CC signage next to School sign facing green gates. Buggies can be safely parked in external buggy park, OR if necessary under covered patio area in CC garden. Due to small size of the centre, it is not suitable for buggies to be brought into the centre for activities.
Accessible WC and baby change facilities available on site. Presently PHS waste contract.
As Windhill Family Centre is also on this site, parents/carers can sometimes get confused, and entre the grounds from the Scott Rd, Windhill entrance. They will be sent out of school and asked to turn left into The Firs, and walk up that wooded path toward Great Hadham Rd. Once at end of path, turn left, after approx. 100 yds on left = School gates. Access as detailed before.