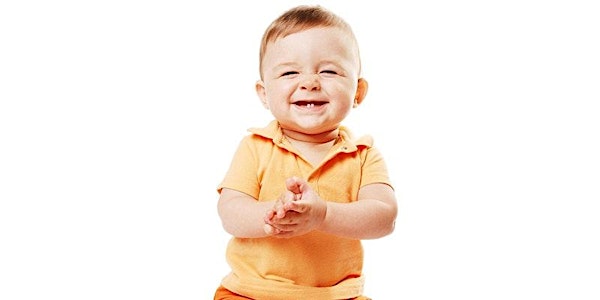 Baby Rhyme Time - Harpenden Library
Location
Harpenden Library
27 High Street
Harpenden
AL5 2RU
United Kingdom
Baby Rhyme Times are a fun half hour session of songs and rhymes suitable for babies and toddlers with their caregivers.
About this event
Baby Rhyme Times help your child to learn language skills and are an opportunity for you to meet other families too.
Each ticket is for 1 adult and up to 2 children. If you are coming with more than 1 adult or more than 2 children please book additional tickets. There is no charge to attend Baby Rhyme Time, but places are limited. If you find that you are unable to attend, please cancel your booking so that tickets can be re-allocated.
You will need to show proof of your Eventbrite ticket at the library to attend the event.
Please do not attend if you or your child(ren) have tested positive or show symptoms of COVID-19
Privacy Statement
When you submit a booking, you are giving consent for Hertfordshire County Council to use your details so that we can administer the event. Your information will only be used for this purpose and will be only be held for the lifetime of the event.
For more information you can see HCC's privacy policy on our website.
Your booking details will be submitted via Eventbrite. Please note that Eventbrite has it's own privacy policy - they may send you marketing emails, however you can amend your account email preferences on the Eventbrite website.
HCC has a Data Protection Officer (DPO) who can be contacted by at dataprotection.officer@hertfordshire.gov.uk
Complaints about the processing of personal data may be raised with the Information Commissioner's Office as the supervisory authority (www.ico.org.uk).
For any queries about how your data is being used, please contact: data.protection@hertfordshire.gov.uk