| | |
| --- | --- |
| Bacanal 3rd Year Anniversary Brunch - 6th April 2013 | |
Event Details
Dear friends,
Three years have passed since we first got together and danced the afternoon away on top of our tables. The London party scene has not been the same since and we can without a doubt say that we would have not made it this far without your support. 
It is why this is an opportunity to thank you all for the unforgettable memories and toast to many more good times to come! We would therefore like to invite you to come celebrate our belated 3rd birthday with us.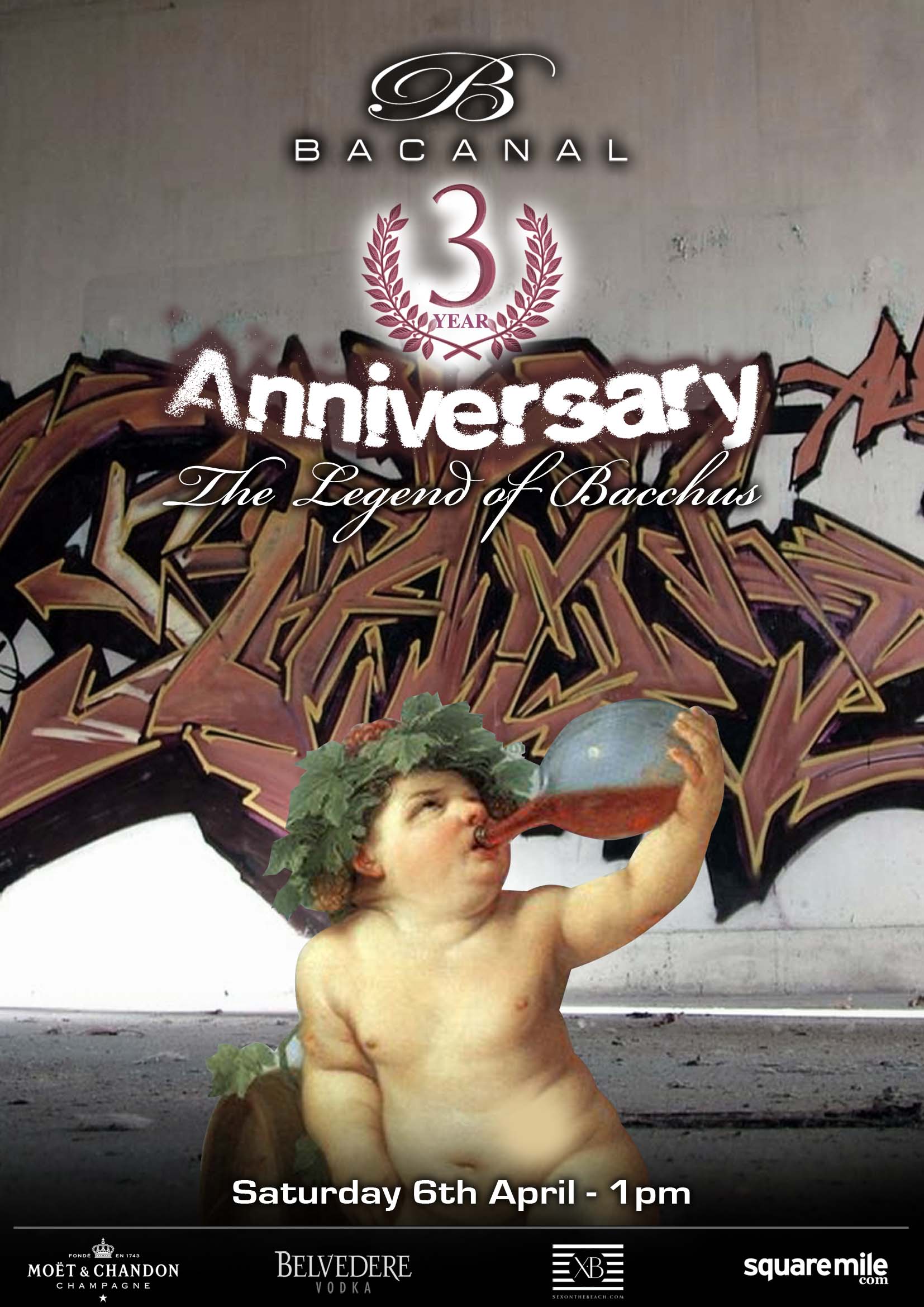 LOCATION: Bloomsbury Ballroom WC1B 4DA 
LOGISTICS: There will be no sit down brunch on this ocassion. For table guests and for those who purchased the F&B ticket there will be a champagne reception and finger food will be served until 2:30pm. Party ticket holders will be able to access the venue at 2:30pm. We will be partying until late
TABLE RESERVATION REQUESTS: Please note that submitting a brunch reservation request does NOT guarantee your reservation. You will be contacted by a member of the Bacanal team to confirm your reservation before the event.
For more information contact info@bacanal.co.uk
The Bacanal team