About this Event
Join us for this unique interactive session for CEOs & HR Professionals to help your employees get back-on-track with practical mindfulness tools!
How can mindfulness help your employees reach peak performance and avoid burnout during this transition period?
How can you reflect and learn from the last 4 months to facilitate growth and positive changes in your organisation?
If your team is suffering from low morale and burnout these days, you're not alone. Juggling remote work, homeschooling and lockdown isolation has morphed into burnout and mental exhaustion during the last 4 months. Many of our usual coping mechanisms have vanished due to the excessive anxiety and uncertainty.
What's Happening
In this 1-hour Zoom session, Dana will introduce the concept of mindfulness and its immediate benefits to your everyday working-lives whilst combating the rising burnout and stress, as well as provide practical tools for making remote/hybrid work more productive and balanced. Dana will share results and recent case studies from global organisations, which have been practising mindfulness regularly during COVID-19. 
The dynamic remote session will offer you an opportunity to explore innovative mindfulness tools, such as Mindful Meetings, Unitasking and Mind your Bias, including a live meditation and Q&A.
Who is it for?
CEOs, HR Managers and Chief People Officers, who want to support their teams during these challenging times, and believe in the transformative power of mindfulness.
When
Friday, July 10th, 12:30-13:30, UK time.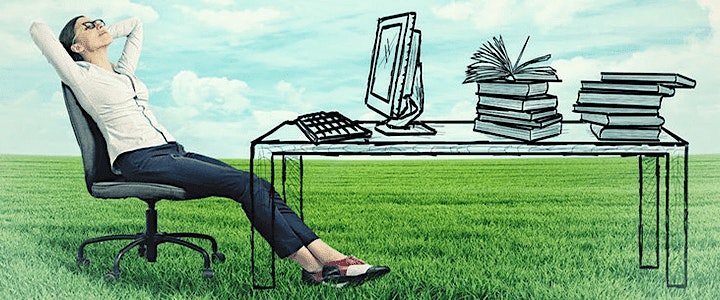 About Dana Zelicha:
Dana Zelicha is an organisational psychologist, a world-renowned mindfulness lecturer, and the founder of Bee Mindful and OWBA, a mindfulness consultancy endorsed by the London School of Economics. Dana holds an MSc in Social and Organisational Psychology from the LSE, as well as an MBA from the IDC Herzliya and has contributed to numerous titles such as The Economist, The Daily Mail, Health & Fitness and HR News.
Additionally, Dana is passionate about female empowerment and fostering Diversity & Inclusion through mindfulness. Her exclusive programme, Mind your Bias, is grounded in science and focuses on identifying in real-time and counteracting common types of unconscious bias at work. Her mission is to enable equal opportunities, overcome limiting beliefs and self-judgment, and empower talents to reach their full potential by espousing the virtues of courage, openness, compassion, and resilience.