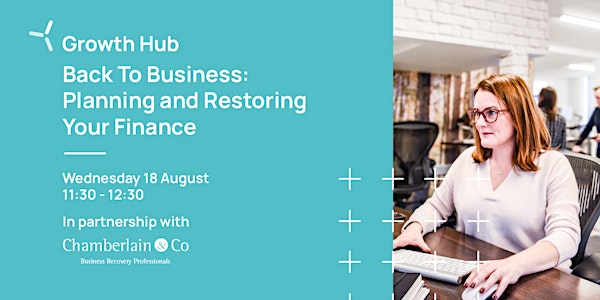 Back To Business: Planning and Restoring Your Finance Webinar
The event will help business owners understand and plan their business finances and the options available to them.
About this event
Now is the time for business owners to try and plan ahead and establish a 'new normal', but a growing number of business owners are finding they need to reassess their business finances and short-term financing first.
The informative webinar has been designed to guide business owners on upcoming changes, understand the financial options available to them and manage their cashflow at this critical time.
The 1-hour session will address key concerns and updates with an opportunity for questions with our expert speakers.
Agenda
Current Government Schemes: What's Changing?
Managing Cashflow and Refinancing
Difficult Situations: What Are Your Options?
What is Debt Advisory?
Q and A with Expert Panel
Book your place now and you will be sent a Zoom link to attend.
About the Organisers
Cheshire and Warrington Growth Hub
Cheshire and Warrington Growth Hub offer a range of support whether you are an individual on your journey to starting a business, an existing business looking to grow and expand, or an organisation looking to build a base in Cheshire and Warrington.
Chamberlain & Co are a national, multi award winning team in turnaround, restructuring and insolvency, the focus is on solutions to save businesses, jobs and the well being of clients.