As Manchester emerges from the shadows of lockdown, we'll look back through history at times when the city had to overcome adversity.
About this event
Back to Town.
As Manchester emerges from the shadows of lockdown, we'll take a look back through history at other dark times when the city had to fight back from setback.
A politically excluded town at the time of English Civil War that didn't even have its own MP until 1832.
A derelict city of empty mills, factories and chimneys that adapted to a new economy after the fall of a once prosperous cotton empire.
A city that has faced terror but found hope.
A city that will soon fightback from this latest setback to rediscover its own unique brand of joie de vivre.
We'll look back. We'll look at what is happening. We'll look forward.
Welcome back to Freshwalks City.
Welcome back to Town.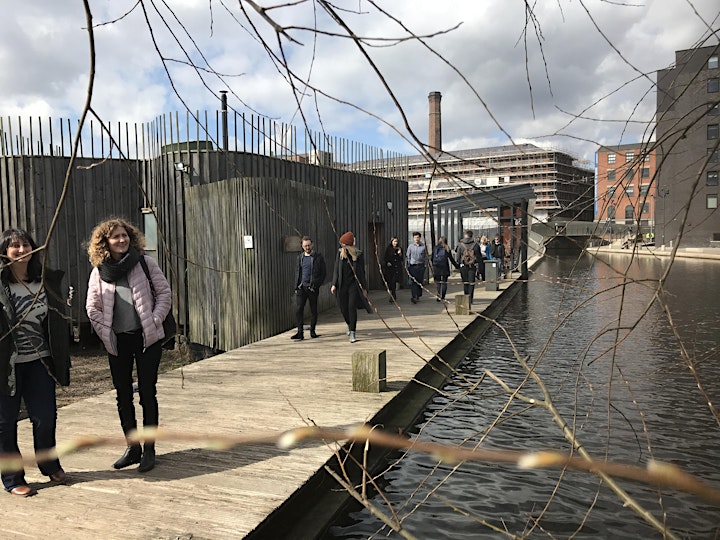 About Freshwalks City.
This is our latest collaboration with Emma Fox of Show Me Manchester, bringing together business people in and around Manchester city centre.
Our mission is to get Manchester's business community walking much more. To encourage behavioural change that will undoubtedly improve the health and wellbeing of our working population and positively affect business productivity.
Show Me Manchester is led by Emma Fox, an official Manchester Green Badge Tour Guide and Associate of the Institute of Tour Guiding. There'll be several nuggets of historical insight sprinkled across our walks but Freshwalks City is also about light exercise on carefully selected routes that will stimulate interaction and conversation among our guests.
Hope you can join us. Michael.
Organiser of Back to Town
Freshwalks helps you feel and perform better. In life and in business. It does this in five ways. Through an enhanced state of mental performance and wellbeing, improved physical fitness, collaboration with others, knowledge sharing and growing your network.
We offer walks of all grades - from gentle 5km country park rambles and city-centre guided tours through to long coastal walks and challenging 30km hikes across moorland and hills.
Use Freshwalks however you want. To network, to recharge, to share business or personal challenges - all with the bonus of keeping fit.