Location
ETH Zürich - Institute of Microbiology
4 Vladimir-Prelog-Weg
8093 Zürich
Switzerland
Learn the basics of molecular biology and genetic modification by creating a bacterial photo printer!
About this event
UPDATE: Event has been postponed to Sep/Oct 2022, new date will be communicated as soon as possible.
Join us for a one-day workshop during which you will learn basic molecular biology and genetic modificaion techniques, and will have a chance to print out your favority photo using E.Coli bacteria!
More specifically, we'll transform E.Coli with the following optogenetic circuit:

After that, bacteria will be placed in the custom incubator, with embedded project that projects an image of choice on the bacterial colony. As a result, bacteria will produce pigments of different colar, creating an image on the plate.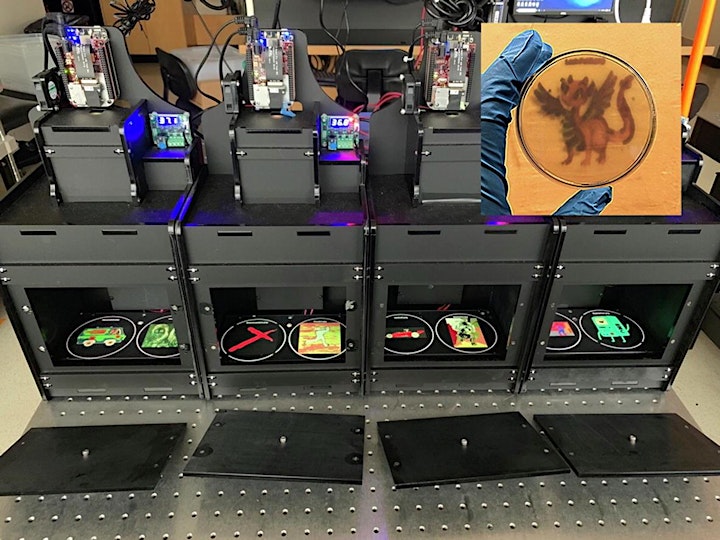 During the workshop you will:
learn safety principles in the lab
practice pipetting techniques
learn the theory behind bacterial transformation and optogenetics
genetically modify E.Coli bacteria
Available for FREE to ETH and UZH students. No prior biology or lab experience required!
This workshop is organized by studentbiolab.ch, a group of students passionate about biology and creating a space where life science students can work on independent research and build product prototypes.
Original paper: Engineering RGB color vision into Escherichia coli https://doi.org/10.1038/nchembio.2390