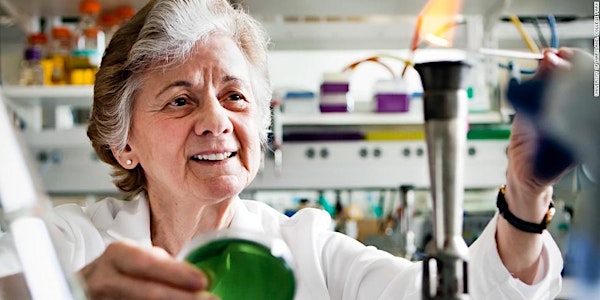 Bacteriology research: sharing vision and experience with Rita Colwell
Event Information
Location
Lecture Theatre 1, Graham Kerr Building
University of Glasgow
Glasgow
G12 8QQ
United Kingdom
Description
On the 27th of June the Special Interest Group for Bacterial Infectious Diseases and the Boyd Orr Centre for Population and Ecosystem Health are delighted to host Rita Colwell at the University of Glasgow. Rita is an internationally-recognised scientist known for her work on marine commensal bacteria; waterborne diseases, especially cholera, which she has studied for half a century; impacts of marine pollution at the microbial level; and marine biotechnology, including the use of genetic engineering and cloning to exploit the resources of the ocean in terms of food, drugs and environmental clean-up. The aim of this symposium is to bring together individuals working on different aspects of bacteriology at the University of Glasgow, to share vision and experiences with Rita. The meeting will include a series of brief talks by members of the Special Interest Group for Bacterial Infectious Diseases to introduce the breadth of topics addressed by the group within five overall themes: epidemiology, host-pathogen interactions, genomics & evolution, antimicrobial resistance, and microbial communities. A Question and Answer session will follow, which will provide an informal opportunity to benefit from Rita's life-long expertise in microbiology.
The afternoon symposium will be followed by a drinks reception in the Graham Kerr Building.
Organisers: Tiziana Lembo (Tiziana.Lembo@glasgow.ac.uk), Ruth Zadoks (Ruth.Zadoks@glasgow.ac.uk) and Barbara.Mable (Barbara.Mable@glasgow.ac.uk).
Date and time
Location
Lecture Theatre 1, Graham Kerr Building
University of Glasgow
Glasgow
G12 8QQ
United Kingdom