Former MP and award-winning campaigner Luciana Berger in conversation with Austen Garth
About this Event
Every month, the British Indian and Jewish Association (formerly known as the Indian Jewish Association) will be exploring the lives and careers of notable members of our communities.
For our next Bagels and Samosas event on Thursday 25 February at 1 pm (to 1.40 pm), we will be joined by Luciana Berger.
About Luciana
Luciana is Managing Director of Advocacy and Public Affairs at Edelman, specialising in health, food and drink, climate change and energy policy.
Before joining Edelman, Luciana served as the MP for Liverpool Wavertree for almost a decade and was the Shadow Minister for both Energy and Climate Change and Public Health; and Shadow Cabinet Member for Mental Health between 2010 and 2016. Between 2016 and 2019 Luciana was a leading member of the Health and Social Care Select Committee, and latterly was appointed as the Liberal Democrat Shadow Spokesperson for Health, Social Care and Wellbeing.
Before entering Parliament, she worked for Accenture advising the Prime Minister's Delivery Unit, the Treasury and the Department for Culture, Media and Sport. She also worked at the NHS Confederation as the organisation's government and parliamentary manager and was Director of the Labour Friends of Israel.
Luciana featured in the 2019 Vogue 25 - British Vogue's list of 25 'high-powered and visionary women whose work is shaping Britain's future'. In the same year she also topped the Evening Standard's 'Progress 1000' list.
She is an advisory board member of the Money and Mental Health Policy Institute and is Vice-President of the British Association of Counsellors and Psychotherapists.
To join us, please register your virtual seat and we will send you a Zoom link for this session.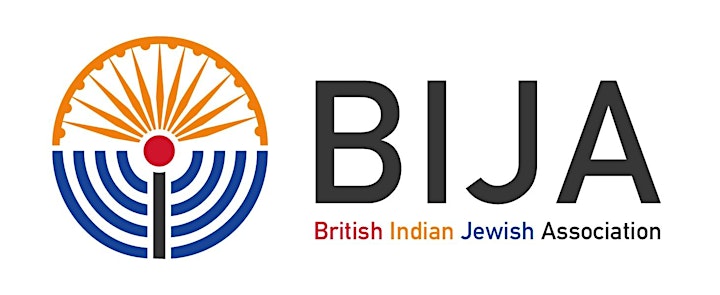 About the British Indian and Jewish Association (BIJA):
BIJA (formerly Indian Jewish Association) seeks to develop and strengthen relations between the Indian and Jewish communities in the UK.
In particular, we seek:
- To promote understanding and respect between Indians and Jews.
- To work for the elimination of religious and racial prejudice, hatred and discrimination.
- To promote a common agenda based on shared values and challenges.
- We work with a wide cross-section of both the Indian and Jewish communities.
We are a registered charity in the UK - Charity number 1069502.