Location
Kings Place
90 York Way
London
N1 9AG
United Kingdom
Refund policy
Refunds up to 30 days before event
Eventbrite's fee is nonrefundable.
A live podcast recording and exclusive event where Natalie will answer audience dilemmas and questions
About this event
The Baggage Reclaim Sessions with Natalie Lue Live at the International Women's Podcast Festival in Partnership with Pinterest.
The Baggage Reclaim Sessions is a weekly podcast where Natalie Lue gets up close and personal with plenty of inspiration and practices for living and loving with healthy self-esteem.
Natalie Lue is the acclaimed author and writer of Baggagereclaim.com, where she helps people-pleasers, perfectionists and overthinkers to declutter the emotional baggage that causes emotional unavailability, low self-esteem, and frustrating and painful relationship and work patterns.
In this exclusive event, Natalie brings The Baggage Reclaim Sessions Podcast to the stage for the first time as part of the International Women's Podcast Festival. You can expect Natalie's characteristic wisdom and humour alongside audience dilemmas, questions and more. There will be an opportunity to buy Natalie's books following the event.
If you have a relationship issue with a partner, friend, co-worker or family member you would like Natalie to consider for the event, you can submit it at checkout or via a form released one week before the event. Not all questions will be featured as part of the event.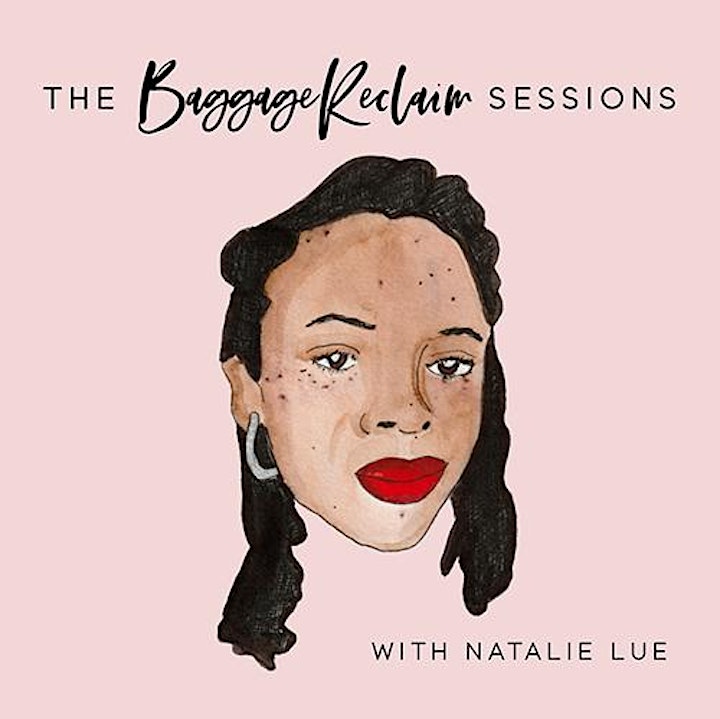 Natalie has been a blogger for eighteen years, she's authored several books—self-published via Amazon and in partnership with Audible—and hosts The Baggage Reclaim Sessions podcast which is about to tip 3 million downloads. Blinkist, the non-fiction app that helps you understand books and podcasts in under 15 minutes, hosts popular Shortcasts of the show. She has been quoted and featured on NPR and various BBC channels as well as in titles like The New York Times, Sunday Times, Glamour and Women's Health. Her next book, The Joy of Saying No, will be published by HarperCollins this autumn.
This event is part of the International Women's Podcast Festival in Partnership with Pinterest. For full details of the event and to explore other shows, please visit our site: https://festival.contentisqueen.org