About this Event
If you register from 15th October onwards you will not receive your baking box until after the event.
We knead your help! Whip out your wooden spoon, bring out your baking bowls and make a stir to celebrate National Baking Week by taking part in our virtual bake-off. Get a slice of the action, where muffin ventured muffin gained by signing up and submitting photos and videos for your entry by 7pm on Sunday 18th October 2020.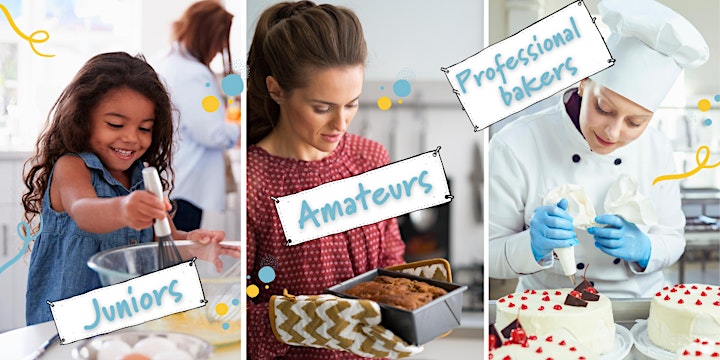 This is how our virtual bake-off will work:
Step 1 – Pick your category
There are three categories you can enter:
Juniors: Age 14 and under.
Amateurs: Beginners and above – calling all you aspiring bakers who want to improve their skills – now's the great time to get creative.
Professional: for any cake maker/hobbyist with intermediate skills and above.
All submissions for the competition will need to emailed, you will recieve further instrustions closer to the event. Your entry will be viewed from every angle, so we will need you to submit approx. 10 photos to show every angle of your bake. We will need short videos to show you putting in your bake and one of you taking it out of the oven.
You will need to submit your entry by 7pm on 18th October 2020 - you can create your bake anytime before this as long as you upload by the 18th.
Step 2 – Find out more by downloading your free 'Bake it 'til you make it' pack
This pack, that we have baked to perfection especially for you, will give you recipes and ideas to help you present and share your fabulous creations, and let your friends and family know you are taking part. Download 'Bake it 'til you make it' pack.
Step 3 – Enter to take part in Bake it 'til you make it
To enter you will knead to make a £15 life-changing dough-nation to Helen & Douglas House for junior entries and £20 for amateur or professional entries and in return, you will get a fabulous FREE Baking Box posted to you as a little gift from us to practice your baking skills.
You will knead to bake one of these tasty treats for the bake-off:
Once you sign up you will receive full details of how your wonderful creation will be judged, as well as plenty of inspiration from our amazing judges.
Step 4 – You will receive your fabulous FREE baking box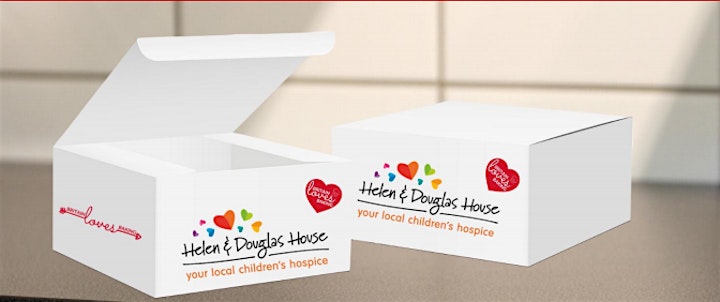 Britain Loves Baking box
For those entering the Professional and Amateur categories, you will receive our fantastic Free Britain Loves Baking Box, which is packed full of high quality ingredients with enough to make two standard recipes (cakes, biscuits or cupcakes) and there is a gluten-free box available too. Extra baking boxes can be purchased from Britain Loves Baking.
Little Cooks Baking Box
All you budding junior bakers under 14 years old, will receive a special Little Cooks Rocky Road Baking Box which is vegan and gluten-free. Extra baking boxes can be purchased from Little Cooks.
Got a question? Drop us an email: events@helenanddouglas.org.uk