Description
8 Week Course
Saturdays 12.30 - 2pm at City Sport
Adult Beginners Ballet Bootcamp
Are you an adult dancer who wants to get back to fundamentals of basic ballet technique?
Do you want to improve your muscle tone, flexibility, posture and balance?
Are you looking for a class that will help you focus intensively on ballet basics over the summer season?
This 8 week bootcamp will give you the core fundamental technique you need to progress into classical or contemporary beginners classes. Working at a slow and intense pace you will learn the anatomically correct way to achieve all the most important ballet positions and movements. Using repetition and simplicity, this course will prepare your body to instantly engage the right muscles so you feel confident when you learn new choreography sequences.
In the course you will work on:
- Hip mobility in parallel, 1st, and 5th positions
- Core strength and how to engage your abs and glutes for the ballet "lift*
- Posture in your spine and neck for confidence and a healthy back
- Correct anatomical terminology
- Exercises at the barre and in the centre
- Long muscle tone in the legs and feet for beautiful leg lines
- Overall strength and control in major positions and movements including arabesque, retire/pirouette position, attitude derriere, a la seconde and efface

Learn the basic positions and progression you need to develop confidence in ballet training, even if you are out of shape or haven't trained consistently for a long time.
Bring: Towel, water bottle, comfortable fitted layers (leggings/gym shorts/leotards/tights) you can sweat and stretch in, flat ballet shoes if available or cotton socks if not
If you have any pre-existing injuries, please inform the tutor before the start of class.
Course Dates
July 1st
July 8th
July 15th
July 22nd
July 29th
August 5th
August 12th
August 19th
Taught by Hack Ballet choreographer Briar Adams and dancers from the company
Briar Adams is a dancer and choreographer who trained in ballet in Australia at the National Theatre, before embarking on a career as a performer in dance, opera and circus. As a late starter herself, Briar loves working with adult dancers who need a confidence boost to tackle the infinitely exciting challenges of ballet and aerial training.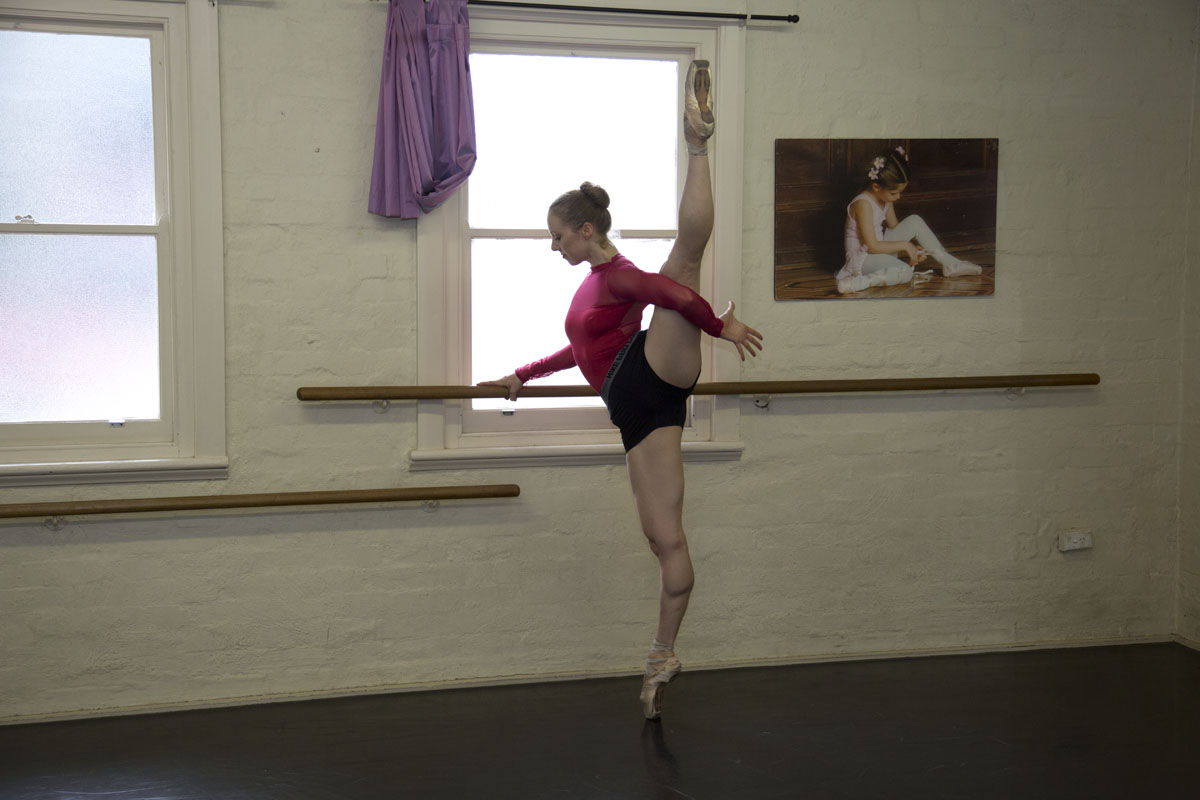 More information about Hack Ballet classes here