Broomhill Artisan Market | Body & Mind
About this event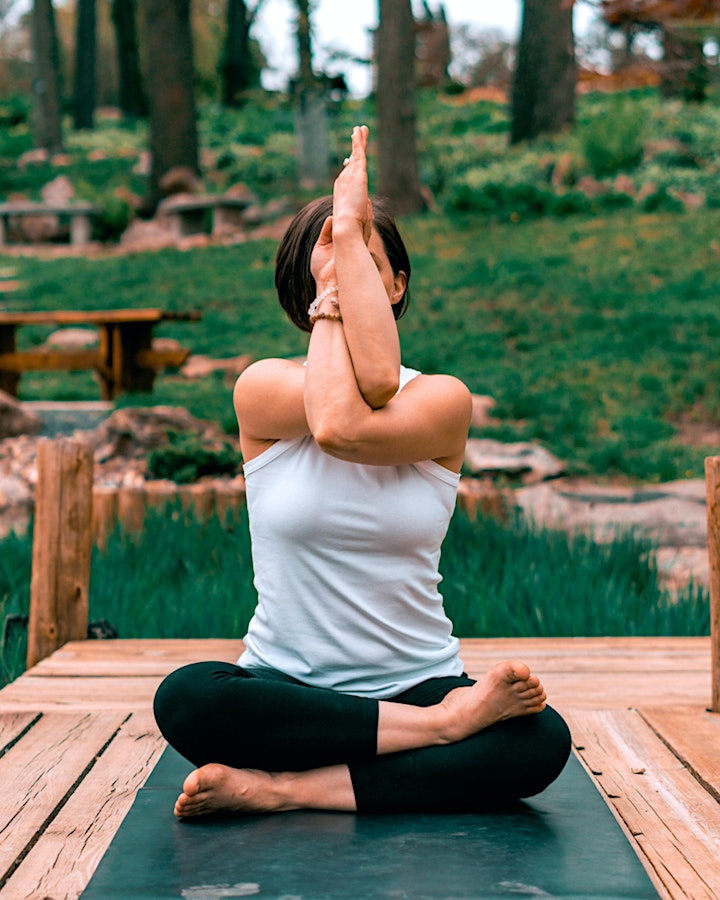 Following the success of the first-ever BAM | Broomhill Artisan Market, this event will now be running on the first Saturday of every month at the 103 acre Broomhill Estate in North Devon.
Each event will have a different theme and will feature a different selection of stalls, workshops, activities, music and food.
The next BAM will take place on Saturday 5th June and will be BAM | Body & Mind.
The event will focus on physical and mental health, wellbeing, veganism, vegetarianism and so much more!
The event will welcome over 400 visitors and is hosted in association with The Devon Vegan.
The market will feature:
• Sheila Shepherd Reflexologist
• Soul to Soul Holistic Therapies
• Thongsai Thai Catering
• Country and Coastal Retreats - Massage
Taster classes:
The event will also feature wellbeing taster classes in yoga, pilates, meditation and more. Each class will be 15 - 30 mins and will take place on the rolling lawns of the estate - the classes are free taster classes. Numbers are limited to 15 per class.
• 10:00 - 10:30 - Gabby Lee - Pilates
• 11:00 - 11:30 - SG Pilates - Yoga, meditation and sound bath
• 11.30 - 12:00 - Darshan Yoga
• 12:00 - 12:30 - Tarka Fitness - Back Pain Management
• 12:30 - 1:00 - My Mindfulness - Mindfulness
• 13:30 - 14:00 - Jackie Lynch - Reiki
• 14:00 - 14:30 - Louise Colome - Pilates
• 14:30 - 15:00 - Rebecca Ballaman - Pilates
• 15:00 - 15:30 - Western Wellbeing - Yoga
• 15:30 - 16:00 - The Devon Vegan - Talk about Veganism
If you wish to book into any of the drop-in/taster courses listed above please add which course you wish to attend when confirming your booking.
Please select the time slot that aligns with the taster sessions you would like to attend. If you just want to attend BAM and none of the taster classes, choose the time slot that best suits you.
Art workshop:
By buying a ticket to attend BAM you also gain access to the sculpture gardens featuring over 200 works of art. The gardens take around 1 hour to explore and you can also visit our restaurant which will be serving takeaway food which you can enjoy in the gardens.
PLEASE ATTEND THE SESSION WHICH YOU HAVE BOOKED ON TO - IF YOU ARRIVE OVER 30 MINS LATE OR WITH A TICKET FOR ANOTHER SESSION YOU WILL BE TURNED AWAY AS PARKING IS VERY LIMITED TO 50 VEHICLES.
LIFT SHARING/ PUBLIC TRANSPORT IS HIGHLY RECOMMENDED. PLEASE HELP US TO RUN THE EVENT SMOOTHLY FOR THE ENJOYMENT OF ALL AND CONSIDERATION OF OUR NEIGHBOURS.
Broomhill Sculpture Gardens are part of the Broomhill Estate which lies in a glorious, undulating valley in North Devon, surrounded by hundreds of acres of woodland and bound by its own stream. Considered to be the South-West's most enchanting gardens, the estate features over 200 sculptures, and is divided into two elements; the river meadow which houses the National Sculpture Prize (NSP) and the top gardens which house the permanent collection. Combining stunning art, beautiful plants and abundant wildlife, the garden offers delights at every turn.
Nestling in a gloriously green woodland valley, two miles from Barnstaple, Broomhill is a stunning late Victorian hotel. Currently undergoing a major refurbishment, the eight-bedroom luxury hotel will be reopened, by its new owners in summer 2021.
Broomhill Art Hotel and Sculpture Gardens
Muddiford, North Devon, EX31 4EX
01271 850 262
FOLLOW OUR JOURNEY ON SOCIAL MEDIA: