Description
People from various cultural backgrounds think, behave and work in such different ways that it causes stress, confusion, disengagement and it seriously affects businesses. Companies spend millions on well-being programs to make them feel better but that doesn't solve the problem, it deals with the symptoms only.
This interactive workshop is specially designed for executives, HR professionals, coaches and business owners to help them:
- Understand and connect with people who have different behaviour and communication styles due to their cultural background such as their generation, gender, profession, nationality and personality type.
- Develop effective flexible leadership in the workplace and across borders.
- Unlock the disconnection within and between people through self-awareness.

- Giving them simple, practical and proven methods to identify, address and leverage personal and cultural differences to enable trust.
---
What others thought about the course?
"Csaba delivered a great interactive presentation to BBC managers about cultural intelligence for leadership. BBC is a global and multicultural broadcaster so in order to be an effective organisation we need to have good cultural intelligence (ICQ). Csaba gave us the know-how and tools to be able to achieve this."
Toby Mildon - Inclusion and Diversity Lead for BBC Design & Engineering, Finance & Operations and Radio
"David has a deep knowledge of international business, a great sense of humour and a lively, entertaining approach."
Nigel Collett - Managing Director, Gurkha International
---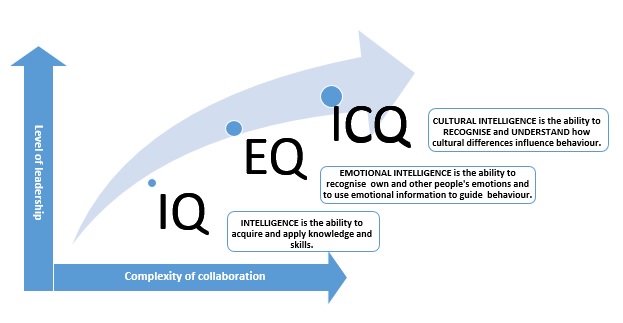 Opposing viewpoints between employees and customers happen all the time. But in today's global business environment, ​how those viewpoints get communicated can turn a simple misunderstanding into mistrust, and misaligned expectations into missed opportunities. The reason is that the way we think, feel and behave is shaped by our experiences and driven by automatic responses based on values and beliefs we are not even aware of.
Why is this a great investment for you?
Our scientifically validated framework offers a proven system to develop Bamboo Leaders with high cultural intelligence. They are strong leaders, confident in their values, and yet flexible and resilient in the face of complex challenges. Like the bamboo, our leaders achieve transformative growth.
The also benefit from:
Measurable results and follow up
A proven system tested by 1000s of clients
A highly practical approach

Certificate of completion (CPD Standards accredited)
A guaranteed method to turn diversity into profitable inclusion instead of painful liability

3 hours of 1 to 1 coaching/consulting session for each participants
The Programme includes Bamboo Strong leadership and IDISC assessments prior to training, the 1-day interactive workshop and follow-up Bamboo Strong book, results measurement and online learning modules.
Expert opinion about the framework

"Bamboo Strong is exactly what today's savvy business leaders need to manage in today's complex, multi-dimensional markets!"
Marshall Goldsmith, The Thinkers 50 #1 Leadership Thinker in the World
"The Platinum Rule® model spans all cultures BUT it is important to remember that people around the world are socialized into a certain preferred way of behaving and The Intercultural DISC model explains why. It is a practical framework based on the most researched cross-cultural models to explain how cultural values and beliefs shape our behavior. This is the ideal tool in today's fast-paced, globalized world where the new generation of business people and leaders need to be culturally intelligent and adaptable without being experts in 100s of different cultures.
Dr. Tony Alessandra, author of The Platinum Rule® and The NEW Art of Managing People, Top 50 Marketing expert in the world, Hall of Fame speaker.
Organiser of BAMBOO LEADERSHIP - Achieve Transformative Growth
Csaba Toth is the founder of ICQ Consulting, an award-winning agency specialised in creating high-performing leaders and teams by leveraging their personal and cultural differences. 
The unique portfolio of assessments, training and consultancy has already benefited some of the leading companies in the USA and Europe ranging from start-ups to Fortune 500 organisations and national governments.