Description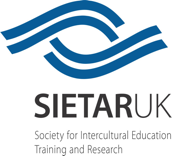 Inspiring talk by bestselling author David Clive Price on his latest book, he will share his insights into his proven system to develop your Cultural Intelligence (CQ), with success strategies and examples from around the world.
More about Bamboo Strong - the book at Amazon

This networking event is sponsored by the Birkbeck Department of Applied Linguistics & Communication, and hosted jointly by Sietar UK, IABC UK and CIPR International. So whether you're looking to build your global knowledge and skills, make professional contacts in the intercultural communication or public relations fields, discover new resources resources, or explore the possibility of gaining a post-graduate degree, this is the event for you.
About David Clive Price
David offers organisations a proven methodology and strategies on how to develop cultural intelligence to optimize global business operations, manage multicultural teams, network, negotiate and build brand recognition in new and emerging markets.
As an International Cross-Cultural Mentor & Keynote Speaker with over 25 years' experience in dozens of global cultures, and fluency in four languages, David specializes in providing companies with a competitive edge that will radically transform their business.
He has a real passion for the cultures of the world and a proven ability to work together with people of many different backgrounds and nationalities to deliver inspiring keynotes, masterminds, workshops and VIP coaching/mentoring to individuals and leadership teams.