BAME led LGBT+ Sexual and Reproductive Health and Wellness Webinar
About this event
NAZ is providing Sexual Reproductive Health Training to LGBT+ BAME women in Lambeth, Southwark and Lewisham (LSL) area.
The training seeks to empower lgbt women with choices they make regarding sexual and reproductive wellbeing and to know rights in clinical settings.
Data published by Public Health England in 2018 showed that the highest population rates of STI diagnoses are among BME people (PHE, 2018).
NAZ has 29 years of experience working across London to provide culturally specific interventions to BAME communities disproportionately impacted by poor sexual, reproductive and HIV outcomes.
This is an online session and will take place on Zoom, If you do need to contact us about this event, please email imale@naz.org.uk
A link will be sent out closer to the time of the session, please make sure the email address you provided is accessed before the session. if you are booking more than one person on the session you need to ensure their email address is provided.
Dates
24th August - Reproductive Health
Menstruation conditions such as Endometriosis and Fibroids
Menopause
Contraception options
Available termination choices
Smear tests
General NHS health check for women aged from 40
28 September - Healthy Relationships
Unhealthy Relationships
Power Dynamics
Conflict Resolution
Addictions (Chemsex and Pornography)
26 October - STIs & HIV
Bacterial, Parasitic and Viral STIs
Common Symptoms
Treatment
Impact of Untreated STIs on Fertility
HIV Transmission Modes
Preventative HIV/STI Methods
Where to get tested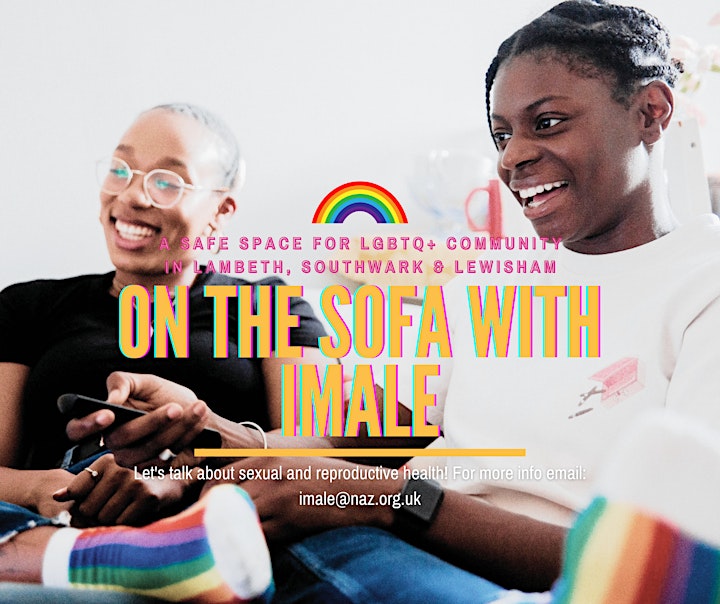 Organiser of BAME led LGBT+ Sexual and Reproductive Health and Wellness Webinar