Description

Band of burns are delighted to return to Bristol for the third consecutive year, and this year the band are stepping it up a whole new level by playing in the stunningly beautiful St George's Hall for the first time. Bristol is a place held very dearly by the band members, with some of them calling it their home as well, so you can be sure that the band will put on a spectacular show on their return to this great city!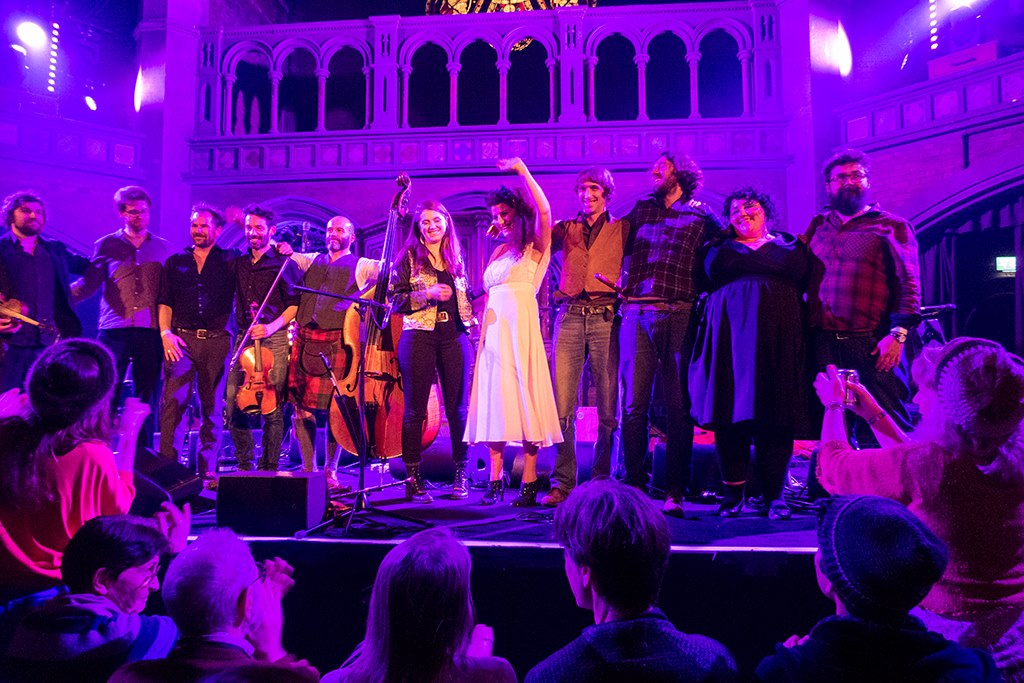 Band of Burns welcomes you to one of the most powerful and compelling sounds of Folk and World music.
Band of Burns is a unique collaboration of twelve artists from the top echelons of the folk scene – including members of such prestigious groups as Afro Celt Sound System and The Langan Band

These individuals come together to perform a truly distinct show which celebrates the life, works and philosophies of Robert Burns, sharing a profound belief in the values he championed – equality, social justice and the power of love – and in their pressing relevance amid today's troubled times.

The birth of Band of Burns came after several years of one-off Burns Night gigs in London's famous Wilton's Music Hall. The team behind the band – musicians Alastair Caplin and Dila Vardar – put together a more permanent group of musicians who relished playing together but had too little opportunity and were hungry for more.

Bringing elements of the musical traditions of their homelands - Scotland, Ireland, England, Wales, and Turkey - the final selection of the 12 musicians was an easy choice to make: all had played together at some point in the past, all had shared the highest level of mutual respect for each other's musical skill, and all had a deep regard for the works of Robert Burns.

The resultant band is a tightly knit ensemble of musicians who all shine bright in their own right, with a string of awards and an admirable checklist of every big concert venue in the UK. They collectively create one of the most powerful and compelling sounds of Folk and World music.