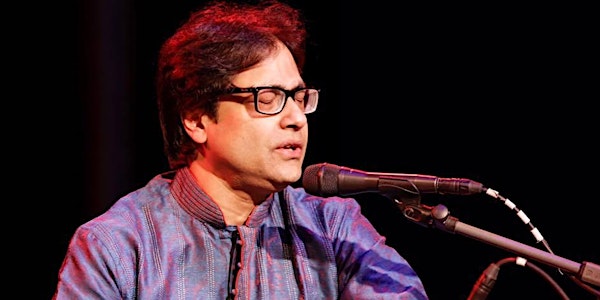 Bangla Music Festival - Kheyal, Thumri & Raag based compositions
Location
Merton Arts Space
Compton Road
London
SW19 7QA
United Kingdom
Description
This unique festival, returning to London for the fifth year, showcases the splendour of Bangla Music and its spectacular latitude through mind blowing performances (with relevant translation wherever necessary) by the best of Britain.

It features the evolution of Bangla music (evolved approximately at 730 AC) from Charjya-Pod, folk, Kirton, Toppa, Poncho-Kobi (Tagore,D.L Roy, Atul Prasad, Rajanikanto and Najrul) to Modern Bangla music. The leading singers around the UK from West-Bengal and Bangladeshi origin will exude the treasure and the glorious journey of Bangla music.
This session features a combination of Hindustani classical and Bengali semi-classical as well as modern music by one of the finest Indian classical vocalists Chiranjib Chakraborty, the one who has been honoured recently as a 'Fellow' in Indian Vocal Music (FTCL) by the prestigious Trinity College of London (http://www.chiranjibmusic.com/).

T M Ahmed Kaysher will curate the event with a brief introduction on the history and background of this sublime form of world music.

Entry: £10