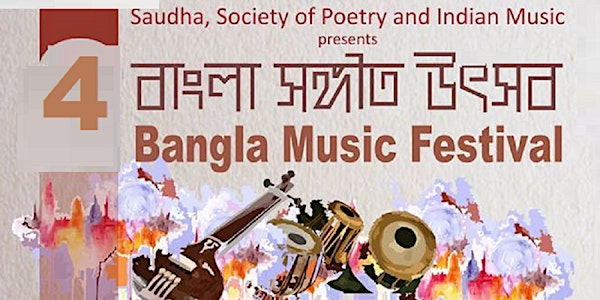 Bangla Music Festival - (Tagore and his contemporaries) Keats House
Location
Keats House
London
NW3
United Kingdom
Description
This three months-long unique festival (চতুর্থ বাংলা সঙ্গীত উৎসব), returning to different prestigious venues of London (e.g. Keats House, Rich Mix, Nehru Centre etc.) for the fourth times, showcases the splendour of Bangla Music and its spectacular latitude through mind blowing performances (with relevant translation wherever necessary). It features the evolution of Bangla music (evolved approximately at 730 AC) from Charjya-Pod, folk, Kirton, Toppa, Poncho-Kobi (Tagore,D.L Roy, Atul Prasad, Rajanikanto and Najrul) to Bangla Adhunik (Salil, Manna, Sochin and all other doyens and legendary composers of Bangla music).
Keats House is proudly hosting the inaugurating session of Bangla Music that showcases the romantic lyrics of Tagore and his contemporaries with the complementing verses of the poet Keats.The The leading musicians around the UK from West-Bengal and Bangladeshi origin will exude the treasure and the glorious journey of Bangla music.

T M Ahmed Kaysher will curate the event with a brief introduction on the history and background of this sublime form of world music.

Entry £10