An exploration and discussion on the history and politics of Bangladesh over the last 50 years since independence.
About this event

BENGAL SEASON
BANGLADESH: A POLITICAL HISTORY SINCE INDEPENDENCE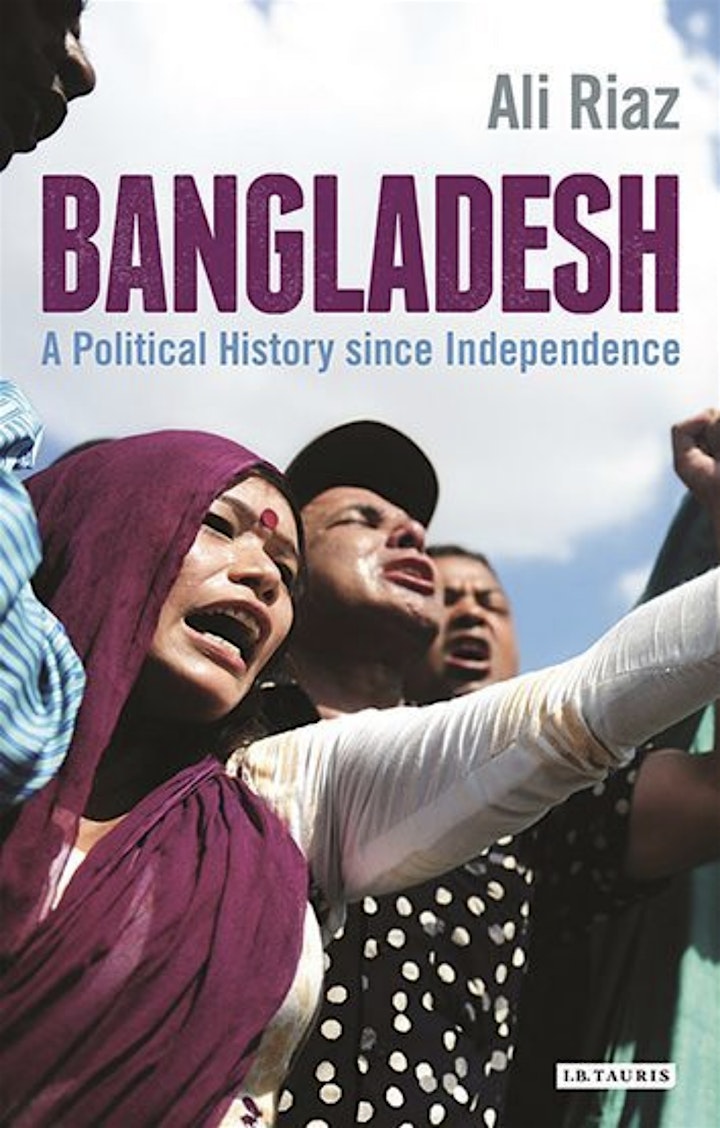 In conversation with Prof Ali Riaz on his book, Bangladesh: A Political History since Independence. Bangladesh is the 8th most populous country in the world. And this book examines the history and nature of democracy, identity and development in the country since 1971
Jibunnessa Abdullah (Founder & Director, Digital Museum) will be your host and presenter. Guest speaker is Prof Ali Riaz (Distinguished Professor Department of Politics and Government, Illinois State University)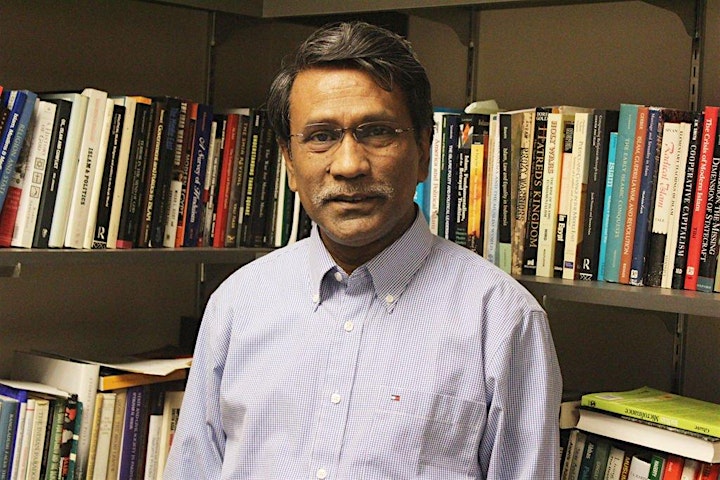 PROF ALI RIAZ is the President of The American Institute of Bangladesh Studies (AIBS). His research interests are: democratization, violent extremism, political Islam, South Asian politics and Bangladeshi politics. His books include: Religion and Politics in South Asia, Voting in a Hybrid Regime: Explaining the 2018 Bangladeshi Elections, Political Violence in South Asia, Routledge Handbook of Contemporary Bangladesh, Islam and Identity Politics among British-Bangladeshis: A Leap of Faith, Voice & Silence: Contextualizing Taslima Nasreen, Paradise Lost? State Failure in Nepal and Bangladesh: A Political History since Independence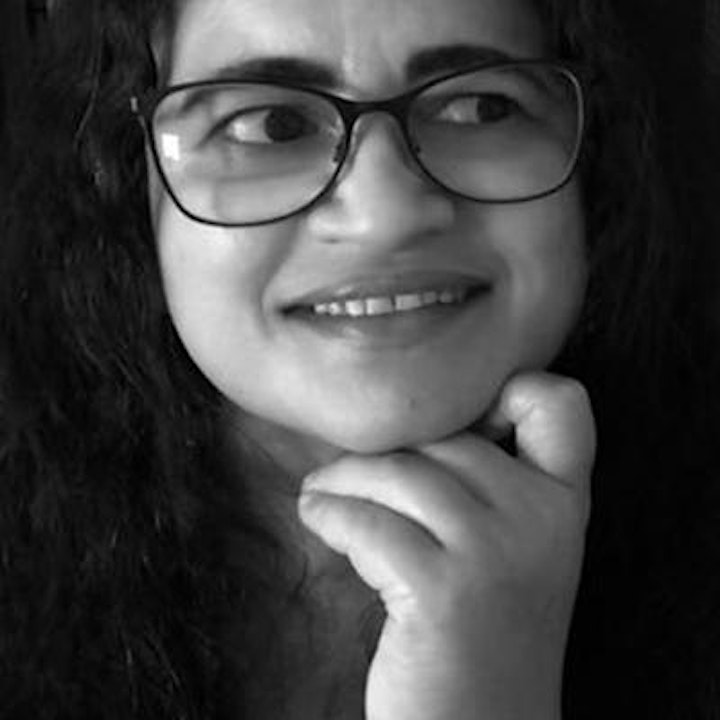 Host & Presenter
Jibunnessa Abdullah (Founder & Director, Digital Museum)
Digital Museum videos
Please take a look at some of our videos on YouTube
You can also watch many more videos on demand via Zoom. For a full list of what's available - http://_digitalmuseum.eventbrite.com/
Organiser of BANGLADESH: A POLITICAL HISTORY SINCE INDEPENDENCE
Digital Museum brings some of the finest experts in archaeology, history, anthropology, linguistics, palaeontology, geology and philosophy, along with writers, filmmakers, journalists, artists, and public decision-makers, from around the globe together online to create a scholarly space for intelligent talks and conversations accessible to all.
Our seminars and other types of events are FREE. And we always try to innovate to create new and interesting ways to engage. You can find links to many of our seminars and other event types via our Organizer Bio
Speakers have included
William Dalrymple, Prof Himanshu Prabha Ray, David Mitchell (author), Prof David Abulafia (Wolfson History Prize 2020 winner), Prof Camilla Townsend (Cundill History Prize 2020 winner), Prof Mark Horton, Prof Martin Puchner, Prof Sharada Srinivasan, Prof Sanjay Subrahmanyam, Shrabani Basu, Prof James Shapiro, Prof Jon Wilson, Prof Sir Tom Devine, Dr Madhusree Mukerjee, Dr Shruti Kapila, Matthew Zajac, Prof Sarah Ward, Alex Renton, Dr Maniruzzaman, Ahmed Rafiq, Prof Judith Jesch, Prof Tansen Sen, Prof Iftikhar Malik, and many, many more

Our first online event was An Afternoon at The Digital Museum: SILK ROAD talks at 2pm BST, Thursday 30 April 2020 with Prof Iftikhar Malik (Bath Spa University) and Associate Prof Tim Williams (Institute of Archaeology, UCL).