Description
Bank of Creativity Events: #OMBLIVE6 04/10/2019
Free Jager Shot with every ticket.
Dress Code: Prepared for the Party (OMB Tees welcome!!)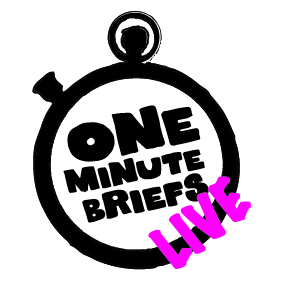 We're looking forward to welcoming all of the OMBLES to the 6th annual One Minute Briefs event!
With bigger and better prizes than ever before and our 3rd book to be launched on the night with giveaways for the best tweets on our Twitter Wall, this one promises to be the best one yet!! It's also the OMB founder's birthday on the same day so we'll be having an extra special OMBirthday party theme this year. Don't miss out on this one!!!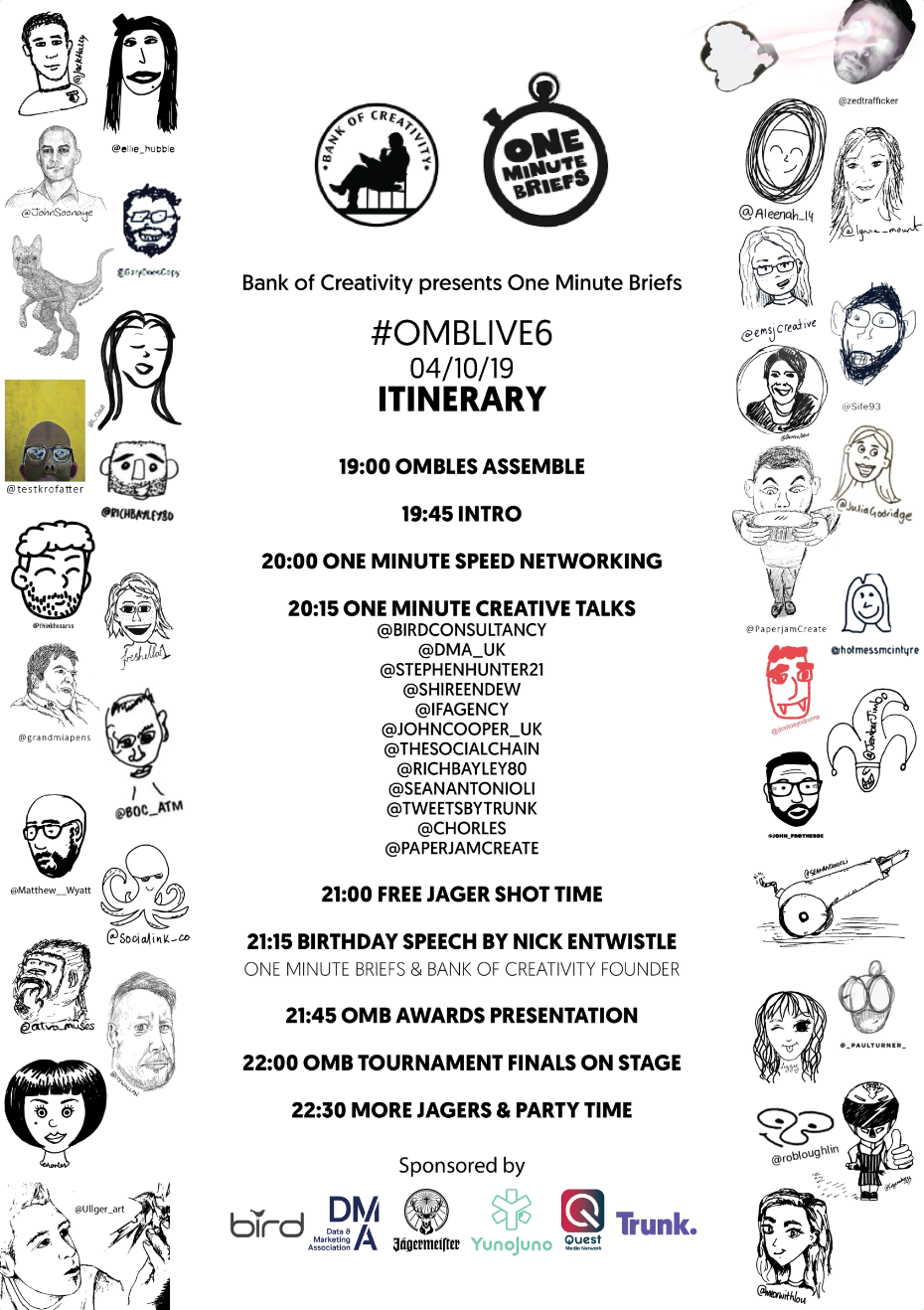 One Minute Briefs.
One Rule. One Minute. Create an Ad.
We promote brands & causes via social media by challenging our creative community on Twitter to respond with instinctive ideas to daily advertising briefs & reward the best entries. All submissions are retweeted to our 20k+ followers, which generates millions in potential reach every single day, enabling brands to interact with huge audiences in an engaging, cost-effective way whilst creating quality content. OMB serves as a popular, diverse & inclusive social network for the creative industry across the world and we host regular workshops, talks & events for our followers, otherwise known as the OMBLES.
Check out a video from one of our previous events here:
You can see more of what we do here:
If you have any questions please get in touch at interest@bankofcreativity.co.uk


Sponsors: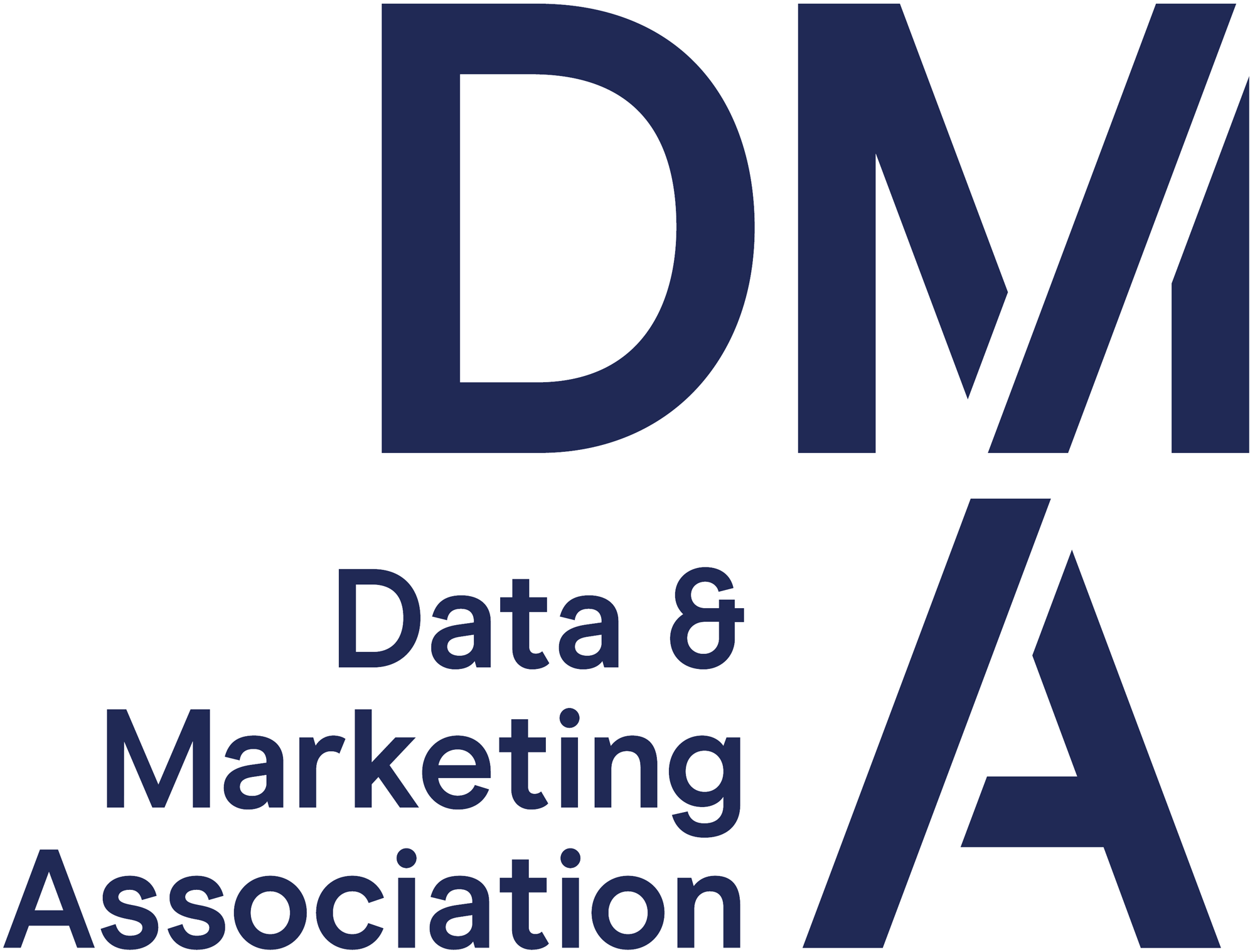 The Data & Marketing Association (DMA) comprises the DMA, Institute of Data & Marketing (IDM) and DMA Talent.
We seek to guide and inspire industry leaders; to advance careers; and to nurture the next generation of aspiring marketers.
We champion the way things should done, through a rich fusion of technology, diverse talent, creativity, insight - underpinned by our customer-focussed principles.
We set the standards marketers must meet in order to thrive, representing over 1,000 members drawn from the UK's data and marketing landscape.
By working responsibly, sustainably and creatively, together we will drive the data and marketing industry forward to meet the needs of people today and tomorrow.
---

Bird is a creative communications agency entering its 29th year in business. We are creative thinkers – delivering PR and Digital Marketing with a personal touch.
We tailor our services to our customers' needs and are experts in the field of PR, social media, events management and digital design.
We are #YourDepartment
https://www.birdconsultancy.co.uk/
---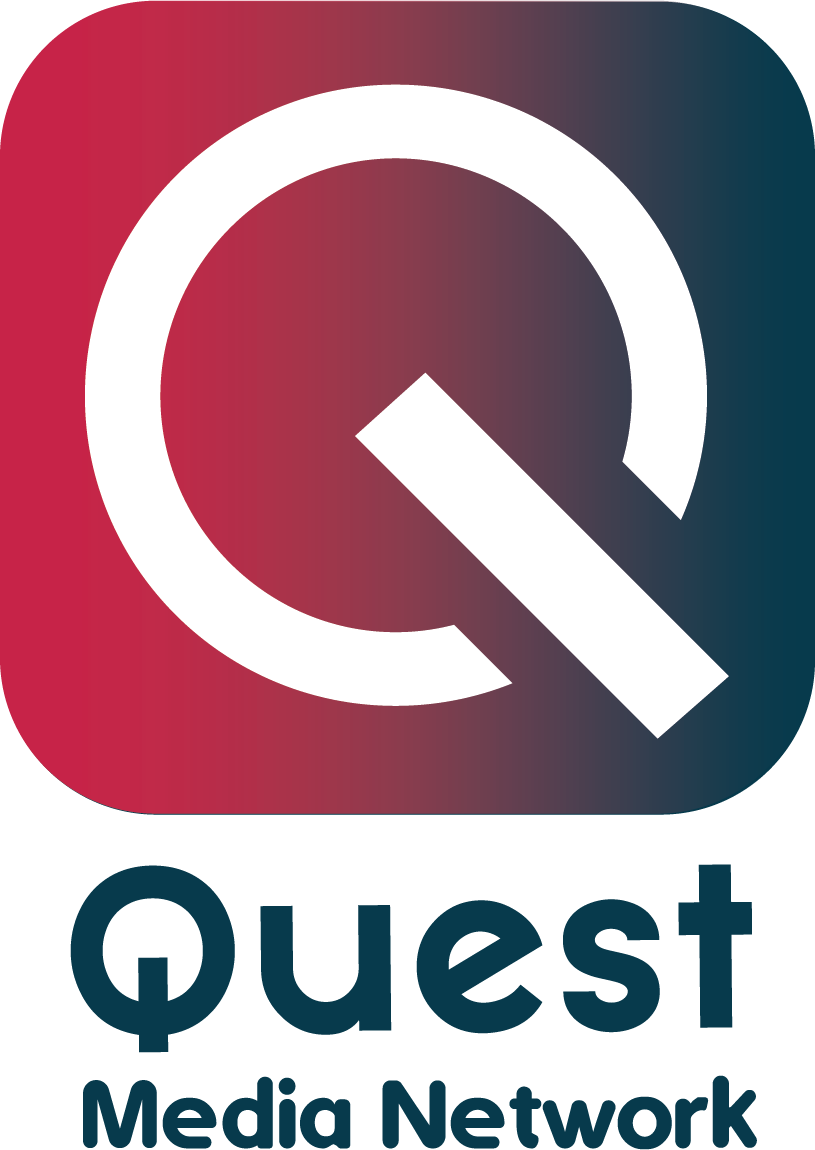 Quest Media Network incorporates Tameside Radio, Tameside Reporter, Glossop Chronicle, Inside Tameside & Inside Your Tameside.
https://www.wearetameside.co.uk/
---

We're global content specialists focused on great creative, working across film, animation, TV, gaming, apps and social media.
We use insightful data, and bucketloads of know-how to deliver positive brand experiences... that's what sets us apart.
---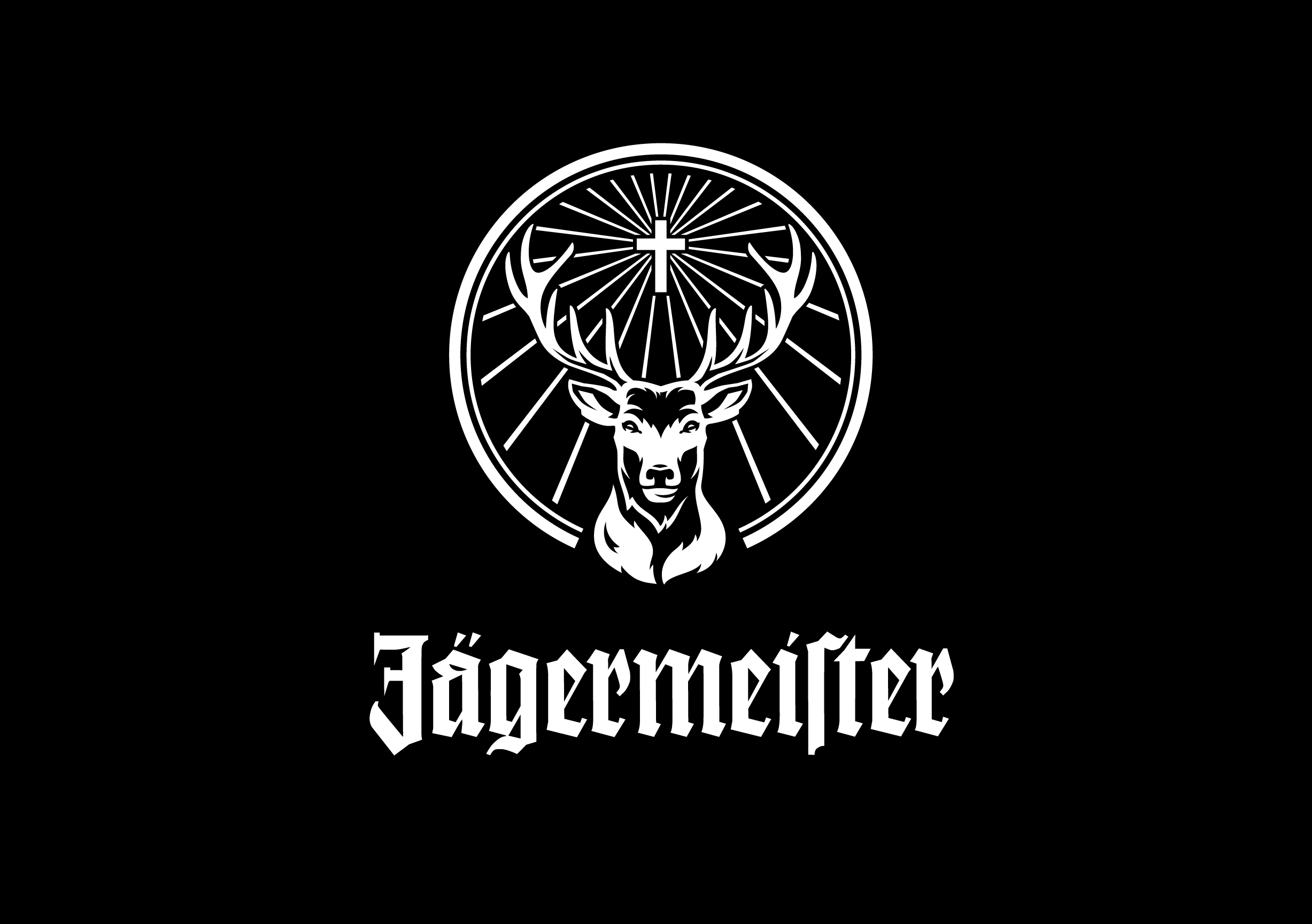 Every German masterpiece contains equal parts precision and inspiration. Bold, yet balanced, our herbal liqueur is no different.
Blending 56 botanicals, our ice-cold shot has always been embraced by those who take originality to the next level.
Nature made it, we put it in a bottle. The highest-grade herbs, blossoms, roots and fruits from around the globe are crafted into 4 distinct macerates, then combined in modern-day alchemy into our herbal spirit. The full ingredient list is a closely guarded secret, but raise a glass to your lips and you'll taste all 4 corners of the world.