'Bank To The Future' Book Launch, Signing & Networking @ WaterStones, Londo...
Description
Simon Dixon & Waterstones Would Like To Invite You To The Exclusive Book Launch Of 'Bank To The Future: Protect Your Future Before Governments Go Bust'...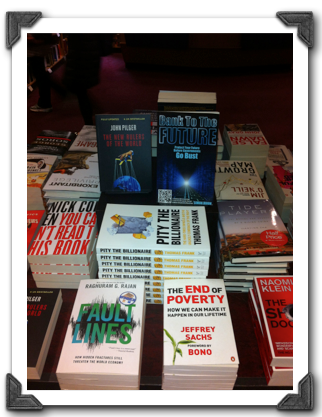 You and 74 others are invited to a gathering of carefully selected guests to be a part of the 'Bank To The Future' book launch.
There will be wine and the opportunity to ask Simon questions about the most interesting time we live in today as well as meet a select group of guests.
Why should you care about 'Bank To The Future'?
On one side we live in a time of freedom like no other thanks to technological innovation, in particular 7 hugely disruptive technologies that Simon will talk about on the day...
On the other side we are sat on a ticking time bomb called banking that Simon will share with you what our future will look like for each of the 5 outcomes we face ahead if we continue the way we are...
Add to the mix that technology is replacing humans in the workplace and you have a completely new way of doing things. Simon will share the most important investment you will ever make to survive in the new 'free' economy we face today.
Those who understand the rules that govern finance, technology and money will have the skills to protect themselves before governments go bust...how about you?
An overvioew of the book by Simon Dixon...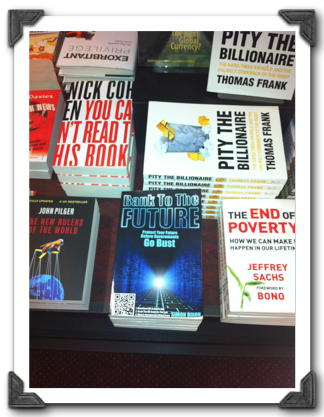 See you and 74 others at WaterStones, Gower Street...
Please share this event with people you think should be 'carefully selected' to attend this event.