BAPIO Conference in Partnership with Bedford Hospital NHS Trust

Friday, 28 June 2019 from 09:30 to 22:30 (BST)
Event Details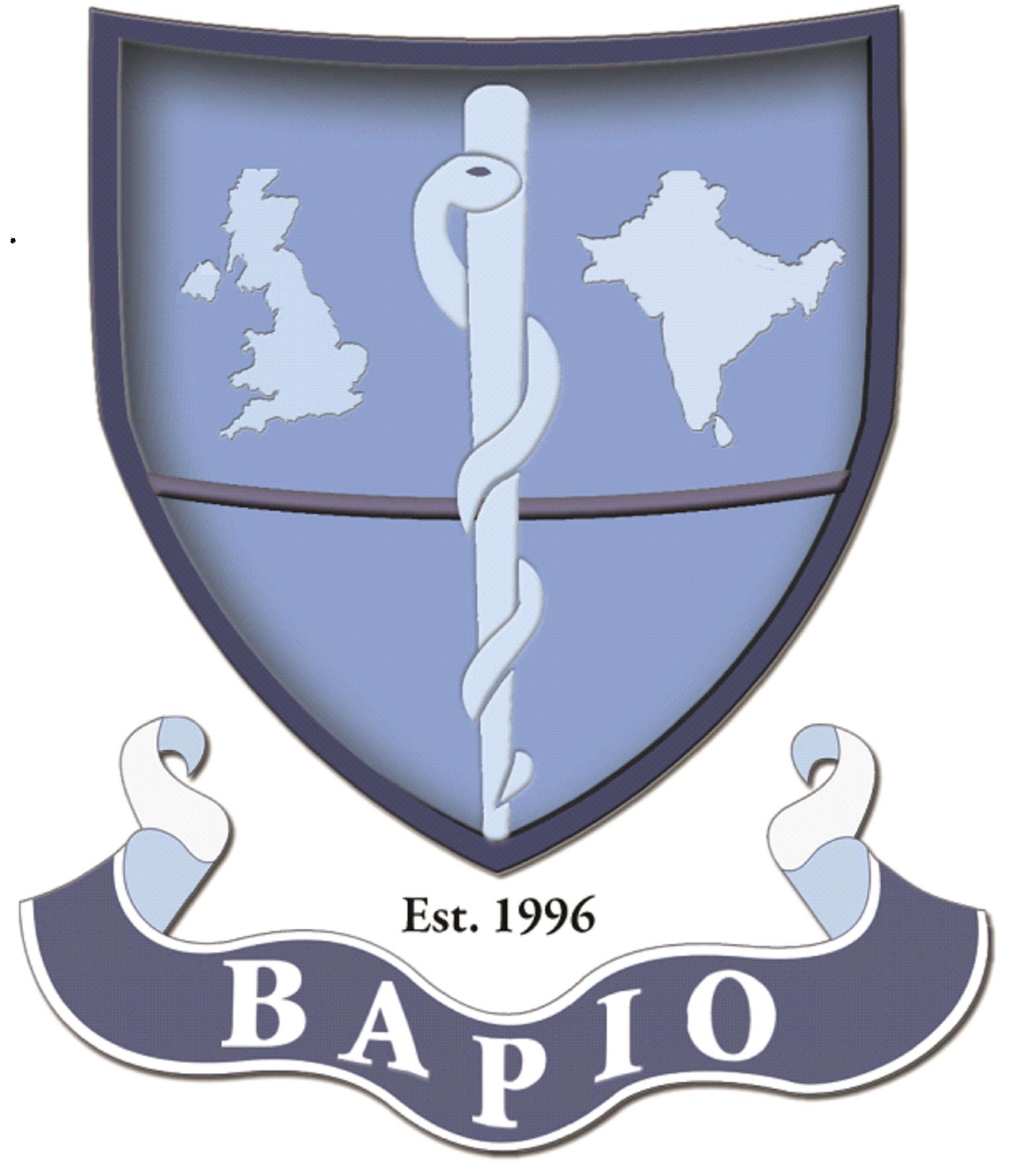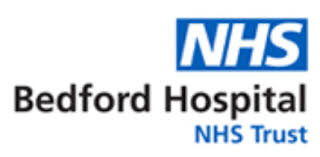 BAPIO Conference in Partnership with
Bedford Hospital NHS Trust
Friday 28th June 2019
Improving Patient Safety by Promoting Equality & Inclusion
Booking for this event is on first come first basis
Time

Programme

   09.00 - 09.30   

Registration and coffee

   09.30 -09.45    

Welcome and Introduction: Dr Imtiaz Shaikh, Chair and member of core committee BAPIO

Ceremonial lighting of the lamp

09.45 - 11.00

Session 1: BAPIO Partnership with BHS NHS Trust

 Chair: Dr Imtiaz Shaikh, Chair and member of core committee BAPIO Co- Chair: Mr Dipankar Chattopadhyay, Vice Chair and member of core committee BAPIO

Introduction to BAPIO and its role in Promoting Equality and Inclusion -

Dr Ramesh Mehta, President BAPIO

'My vision of Quality Patient care Provided by Happy Staff'

Mr Stephen Conroy, CEO Bedford Hospital NHS Trust

The Bedford Hospital NHS Trust Commitment Equality & Diversity Agenda 

Mr Paul Tisi, Medical Director Bedford Hospital NHS Trust




 

11.00 -11.15

Refreshment Break

11.15 -11.45

 

 

Guest Lecture:

Chair: Dr Rishi Arora, Vice Chair and member of core committee BAPIO 

'The doctor of the future and future medical education'

Prof. Sir Terence Stephenson, Immediate past Chairman GMC

11.45 -12.30

 

Session 2: Supporting Staff

 Chair:  Dr Chike Onyekwuluje, Member of core committee BAPIO Co- Chair: Dr Indrani Banerjee Treasurer and member of core committee BAPIO

''Happy Staff Happy Patients'

Ms Fiona MacDonald, Director of Workforce & OD, Bedford Hospital NHS Trust 

"Safety/quality huddles"
Ms Jane Daniel, Head of Nursing for Integrated Medicine Bedford Hospital NHS Trust
Ms Aoife McKnight, Head of Nursing for Planned Care Bedford Hospital

12.30-13.00

 Recent Changes in Pensions Legislation, 

 Chair: Mr Aasem Chaudry, Consultant Urological Surgeon Bedford Hospital NHS Trust

Co-Chair: Dr Enson Thomas, Consultant Chest Physician Bedford Hospital NHS Trust




• Mr Jay Thind, Specialist Medical Financial Planner, Thind Wealth Advisory




     13.00 -13.45

Lunch and Networking

     13.45 -14.45

Session 3: Supporting Doctors

 Chair:  Miss Thangamma Katimada-Annaiah, Secretary and member of core committee BAPIO

Co Chair: Dr Yaseen Al-Nae'eb,Member of core committee BAPIO

Role of Guardian of Safe Working Hours

Dr Rishi Arora Vice Chair and member of core committee BAPIO 

Role of Freedom to Speak up Guardian

Ms Fiona MacDonald, Director of Workforce & OD Bedford Hospital NHS Trust

Responsibilities of Director of Medical Education

"If you land in trouble!"

Ms. Sarah Dodds, Medical Defence Shield 

14.45 -15.15

Guest Lecture:

 Chair: Mr Sameer Singh,Consultant Orthopaedic Surgeon Bedford Hospital NHS Trust

Co-Chair: Dr Dante Kucinskiene, Consultant Neurologist, Bedford Hospital NHS Trust


'NHS Long Term Plan: What to expect'

Dr Clare Gerada, Chair, Long Term Plan Assembly

15.15 -15.30

Refreshment Break

15.30 -16.10

 Session 4:

 Chair: Dr Mohd Azhar, Div. Medical Director & consultant Chest Physician, Bedford Hospital NHS Trust

Co-Chair: Dr Ramita Dey,Consultant Interventional Radiologist Bedford Hospital NHS Trust




Professional Behaviours & Patient Safety

Ms Kate Lettin, Regional Liaison Adviser, GMC

The General Medical Council is concerned about the harmful impact of unprofessional behaviour including bullying and undermining on working environments, staff morale and patient safety. There is also evidence highlighting the financial implications of accepting such cultures

16.10 -17.00

Session 5:  Research, Audit & Innovation

Chair:  Dr Vivek Vohra, Member of core committee BAPIO

Co-Chair Dr Amjad Ali, Associate Specialist Bedford Hospital NHS Trust

7-minute presentations from clinical staff/Trainees and Medical Students followed by Panel discussion

 

7-minute presentations from clinical staff/Trainees and Medical Students followed by Panel discussion:-

 

Dr Venkata Bulusu - PAWS GIST UK National Clinic – A joint patients/carers/ specialists initiative

 

Dr Fang Cheung - Nasogastric tube for bowel obstruction: Service improvement project

 

Dr Arun Dhandayudham - WDP Capital Card: Innovations in practice

 

Dr Onkar Rehal - Improving Documentation during cardiac Arrest

 

Mr Arindam Chaudhuri - Advances in the treatment of aortic disease: Endovascular therapy

 

Dr Yasseen Al-Naeeb - Bouveret Syndrome: A systematic review of Endoscopic treatment and a novel predictive tool to aid in management

 

17.00

Reflection:

Mr Paul Tisi, Medical Director Bedford Hospital NHS Trust and

Mr Dipankar Chattopadhyay, Vice Chair and member of core committee BAPIO

Vote of Thanks:

Dr Indrani Banerjee, Treasurer and member of core committee BAPIO and

Mr Gordon Johns, Chairman Bedford Hospital NHS Trust

18.00

Drinks Reception followed by Dinner
Registration to conference isfree.
Followed by Dinner & Dance at highly subsidised rate of £15 and partners are welcome.
Payment to be made when registering on Eventbrite.
Do you have questions about BAPIO Conference in Partnership with Bedford Hospital NHS Trust?
Contact BAPIO
When & Where

King's House, Bedford
245 Ampthill Road
MK42 9AZ Bedford
United Kingdom


Friday, 28 June 2019 from 09:30 to 22:30 (BST)
Add to my calendar
Organiser
British Association of Physicians of Indian Origin (BAPIO) is a national voluntary organisation with a commitment to the principle of providing high quality patient care through the National Health Service.
BAPIO actively promotes the principles of diversity and equality with the aim of "Empowering doctors and dentists of Indian heritage to be beacons of leadership and professional excellence."