Description
Bara Brith Camp is back!
This time with special guest speakers from the Open Data Institute (ODI) and Democracy Club and a larger venue to boot…
2016 is shaping up to be the year that the Open Data agenda finally lands with a bang in Wales, and we are also in an election year when emerging civic technologies can help citizens engage with the democractic process.
We are delighted to welcome Jeni Tennison and Leigh Dodds from the Open Data Institute who will talk about the benefits of embracing open data from better public services to the creation of new markets and the tangible economic impact. While the UK is a global leader in open data, Wales has largely been absent from this endeavour. However, the past year has seen open data activists convening in different parts of Wales; dedicated sessions on open data at GovCamp Cymru, preparations to establish an ODI Community Node in Wales, and clear indications that interest in this issue is rising up the agenda in the larger public institutions in Wales including in the Welsh Government. 2016 certainly feels like the turning point for Wales and open data, and we can't be more pleased to mark the occasion with an address from Jeni.
2016 is also an election year, and outside the formal structures of government, civic technology activists are working hard to build tools that help citizens exercise their democratic rights. Sym Roe and Joe Mitchell from Democracy Club have been asking the question "Why doesn't google know where I should vote?" in response to the very real problem that many people don't know where they need to physically go to cast their vote on election day. For the upcoming elections in May, Democracy Club have taken on the hugely ambitious goal of making is possible for anyone in Wales to find the place to go to cast their ballot. Given their track record with projects like Your Next MP, and MP CV's, by using crowdsourcing and distributing complex tasks to an army of volunteers they are very likely to succeed. You sphould consider helping them out, they are certainly helping Wales. Come and hear them talk about Polling Station finder project so that come May, no one in Wales will have lost their opportunity to vote just because they couldn't find the right building.


Speaker Biogs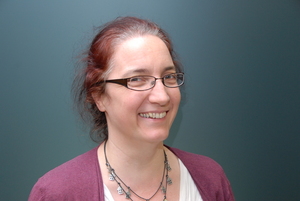 Jeni Tennison is the Technical Director and Deputy CEO of the Open Data Institute. She gained a PhD from the University of Nottingham then worked as an independent consultant, specialising in open data publishing and consumption, before joining the ODI in 2012. Jeni works with the UK's public sector as a member of the Open Standards Board. She served on the W3C's Technical Architecture Group from 2011 to 2015 and co-chairs the W3C's CSV on the Web Working Group. She also sits on the Advisory Boards for Open Contracting Partnership and the Data Transparency Lab.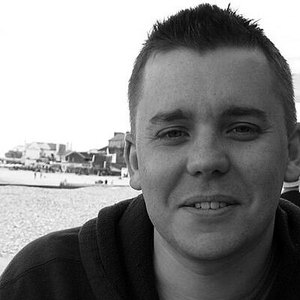 Leigh Dodds is a senior consultant at ODI and has recently been helping businesses explore technology and best practices that support the integration and publication of Linked Data and Open Data.
He has 17 years of experience working in technology including software engineer, product manager, technical consultant and CTO. Leigh spent 10 years working in the publishing industry dealing with data integration and management issues. At Publishing Technology whilst CTO of their scholarly division, Leigh was responsible for designing an innovative publishing framework based on semantic web technology. On moving to Talis Group in 2011, Leigh became responsible for programme manager for their "Data as a Service" products, overseeing product development and launching their Linked Data consulting business.
Sym Roe is a developer and has worked in the open / government space for years. He runs Democracy Club, partly by writing code and partly by working with others to build a community of organisations who want to work together.
Joe Mitchell believes in the power of online participation to make democracy better – hence helping to found Democracy Club. He previously worked at Purpose, one of the world's leading online organising consultancies, on projects relating to global health and the environment. He also has a range of experience across the public and third sectors, including in marketing and communication for the UK Government, and advocacy and research for NGOs such as Transparency International and Global Witness. Along the way he picked up several degrees in law, development and governance.

If you're in Cardiff for this, you may like to also come to "Useful (and useless) Universities: a public lecture by Professor Geoff Mulgan CBE" Geoff Mulgan, Chief Executive of Nesta, will set out a vision of the future for universities. What value do universities bring in a World of Internet access to higher education, rapidly changing skill requirements across the economy and complex societal challenges? This public lecture will look at how universities could mobilise the talent of students to solve the problems of the communities they live in. Get your free ticket here.
Bara Brith Camp is kindly sponsored by.....

Be sure to thank them for the tea and coffee on @Valtech!!
Organised by...





What is Bara Brith Camp?
Following a session at GovCamp Cymru, (the unconference for people in Wales who want to improve public services), it was decided that there was a need for those interested in creating a network of change makers to meet up on a more regular basis here in Wales.
The idea is that it will maintain the momentum between each GovCamp Cymru event, and be a hotbed of ideas, sharing good practice (and failures) and building trusted relationships. You can see the notes from the discussion where we agreed this here.
If you have an idea or problem you'd like to share for the next meetup, please let us know - jo@satorilab.org.


Want to find out about future events?
Sign up to the GovCamp Cymru mailing list (where we will send out notifications of further Bara Brith Camps) at the bottom of this page link.