Location
itnig
Carrer Àlaba 61
5-2
08005 Barcelona
Spain
Description

Startup Workshop
After meeting thousands of Startups and organising hundreds of meetups & Events, TechMeetups has designed the Startup Clinics to help Startups make the most of one evening and learn as much as they can, get valuable feedback and make those important connections.
It brings in the best of mentoring, speed dating, wisdom of the crowd and networking all packed into one evening to remember.
'Startup clinic'
Firstly there's the one to one mentoring with experts in the field. Whether its a marketing guru or a successful startup, we have various mentors willing to provide their time & expertise to help startups get off the ground.
'Rotating Dials'
We then have a format called the 'Rotating Dials' where two circles are formed and people in the outer circle have 5 mins to discuss their startup & ideas with the inner circle. This helps avoid those awkward moments where you want to move on but are too polite to do so.
'100 minds'
Apart from these sessions then there are the Demo sessions in which Startups are given the opportunity to demo what they are working on to get valuable input from the group. 100 minds are always better than one.
'Facetime'
We then break off for light networking to help startups, entrepreneurs mingle with developers and investors so that those deep connections are made that can really help your Startup. Nothing beats a good old chat over some cold beer and hot pizza.
So if you're a Startup, Entrepreneur, Developer, a Wantrepreneur or just want to observe come on over and get involved in the Startup movement.
How do you get involved ?




Mentor
Frank Bergmann, mentoring one-to-one startups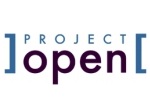 Frank Bergmann has personal experience of 10 years in the software


startup realm, having seen many unexpected success stories and many epic failures.
Alex McAndrew, Kotikan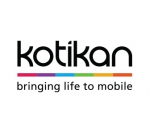 As a young entrepreneur, Alex co-founded a UK startup in 2008, led it through multiple fundraising rounds and through to an eventual acquisition by a Californian partner. Having been through a business with 30+ shareholders, 5 board members, and a significant corporate partnership, Alex is well aware of the political and emotional tribulations of the startup process. Alex is currently engaging in the same entrepreneurship process from within a corporate framework, allowing him to develop a different perspective on a similar process.
Daniel Vidal, CUBELAWS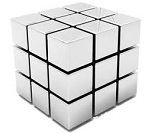 Daniel Vidal has More than 16 years of experience with start-ups and entrepreneurs, assisting from the legal & business point of view. Daniel is also teacher in some Masters related to ecommerce and legal Director of BLE (Barcelona Loves Entrepreneurs -www.ble.cat-).He is mentor & advisor in different initiatives as 4YFN (http://4yfn.com/en/page/138) or mSchools
Presenters
Frank Bergmann, ]project-open[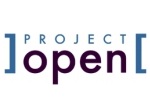 ]project-open[ is an open-source enterprise project management application


with focus on finance and collaboration. ]gantt-open[ (new venture) is a user-friendly open-source Gantt editor similar to Microsoft Project.
Tobie van Zyl, Bsavi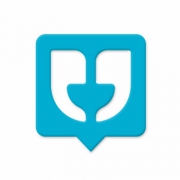 bsavi is a new fin tech start up founded in South Africa that aims to transform the way

people work, live and play with their money. Our mission is to shift financial control back to those who have very little ability to manage their finances.
If you have any questions and suggestions, please contact silvia[at]techmeetups[dot]com
Venue Partner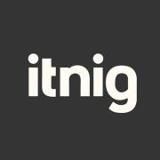 itnig, Carrer Àlaba 61, 5-2 08005 Barcelona, Spain
5th floor 2nd door- The closest metro station is Bogatell (L4 - yellow line) and the second closest is Marina (L1 - red line)
Beer Sponsor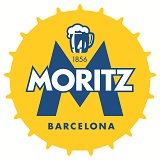 FREE BEER FOR EVERYONE