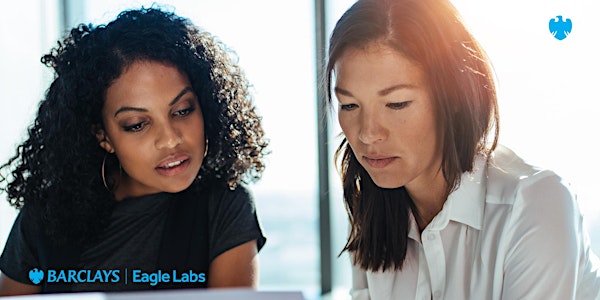 Barclays Business Health Pledge: Impact of Cost of Living & Doing Business
About this event
As part of our commitment to support UK businesses with their post-pandemic and post-Brexit recovery, we're hosting a series of topical panels to bring together businesses and experts to understand their impact on businesses.
Our next session will take a closer look at the effect that the cost of living crisis and the rising costs of doing business is having and discussing the impact of late payments.
Hosted by Hannah Bernard, Head of Barclays Business Banking and an expert panel made up of Liz Barclay, Small Business Commissioner and other industry experts, we'll be looking at the impact of rising costs, cash flow and supply chains issues and the support that is available for businesses in more detail.
There will be 15 minutes of Q and A at the end of this session where you will have the opportunity to submit any questions of your own to the panel.
Don't worry if you can't make it, everyone who registers for the event will receive a link to the replay following the event so that you can watch in your own time.
We look forward to seeing you there.
Panel
Hannah Bernard, Head of Barclays Business Banking
Liz Barclay, UK Small Business Commissioner
Susan Elliott, Senior Manager for the UK Network at British Business Bank
Anil Stocker, CEO of MarketFinance
Dragana Ljubisavljevic, Senior VP of International Markets at FreshBooks
Agenda
13:25 - Join the event via the link you receive
13:30 - Welcome remarks and panelist introductions
13:35 - Main Discussion
14:10 - Live Q and A
14:30 - Event close