Event Information
Location
https://www.youtube.com/user/barclaysonline
Description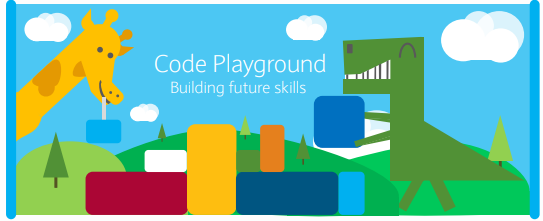 Code Playground: Live YouTube Coding Session
Coding is the language that we use to talk to computers and tell them what to do. It drives the software in every device, phone and camera – but you'll find it in everyday household appliances too. Coding is part of the national curriculum too, and learning what makes tech tick could give your kids a head start in the world of work.
Barclays Digital Eagles are hosting a live coding session on YouTube. Tune in with your children and code along as we give you step-by-step instructions using Scratch 3.0.
What do I need?
Enthusastic Children!

Access to a computer or screen with access to the internet - to watch the broadcast.

Computers or Laptops for children to code along with the session

Access to Scratch 3.0 here - https://scratch.mit.edu
What's next?
Register your interest using the Register button above

At 10am on the 18th September, access our broadcast here https://www.youtube.com/user/barclaysonline

Take part in the interactive broadcast

Be Cool and keep coding
For more information or to get in touch, contact us on Twitter at @DigitalEagles or email us at DigitalEaglesHQ@barclayscorp.com
Happy Coding!
Date and Time
Location
https://www.youtube.com/user/barclaysonline