Description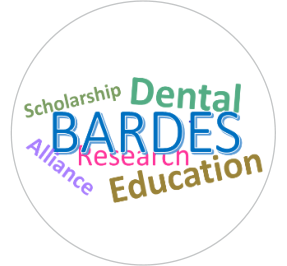 The title for this meeting is 'Co-partnership working in Dental Educational Research and Scholarship.'
Please register to attend the 4th meeting of the British Alliance of Researchers in Dental Education and Scholarship (BARDES) due to take place on Monday 15th June at Glasgow Dental School, Glasgow.
The keynote speakers on the day are:
Dr Cathy Bovill, Senior Lecturer in Student Engagement, University of Edinburgh, and
Dr Al Ross, Senior Lecturer in Human Factors in Healthcare, University of Glasgow.
Dr Robert McAndrew, Cardiff Dental School and Dr Alison Cairns, Glasgow Dental School will lead a workshop outlining one successful tri-school partnership that stemmed from previous BARDES meetings and will provide the opportunity to foster new links and future collaborations.
There will also be the opportunity to hear from colleagues currently undertaking PhDs in dental educational research, if you are currently a PhD student and wish to showcase your work please ensure that you tick the appropriate box on the registration form. There will be an inaugural BARDES prize for the best presentation, as voted for by the attendees.
Dr Sandra Zijlstra-Shaw, Sheffield Dental School will provide an update on the Dental Educational Research Toolkit.
Please note, that 5 hours CPD will be available for this event and a sandwich lunch will be provided courtesy of the University of Glasgow.
If you have any queries re registration, travel etc please contact our secretary Pauline Daniel (Pauline.daniel@glasgow.ac.uk)
If you have any queries re the programme content, posters etc, please contact Viv Binnie (vivian.binnie@glasgow.ac.uk)
The BARDES 2020 Organising Team look forward very much to seeing you in June in the meantime please follow us on twitter @BARDES2020 for the latest meeting updates.