Barema Summer Meeting - Thursday 27 June 2019
Description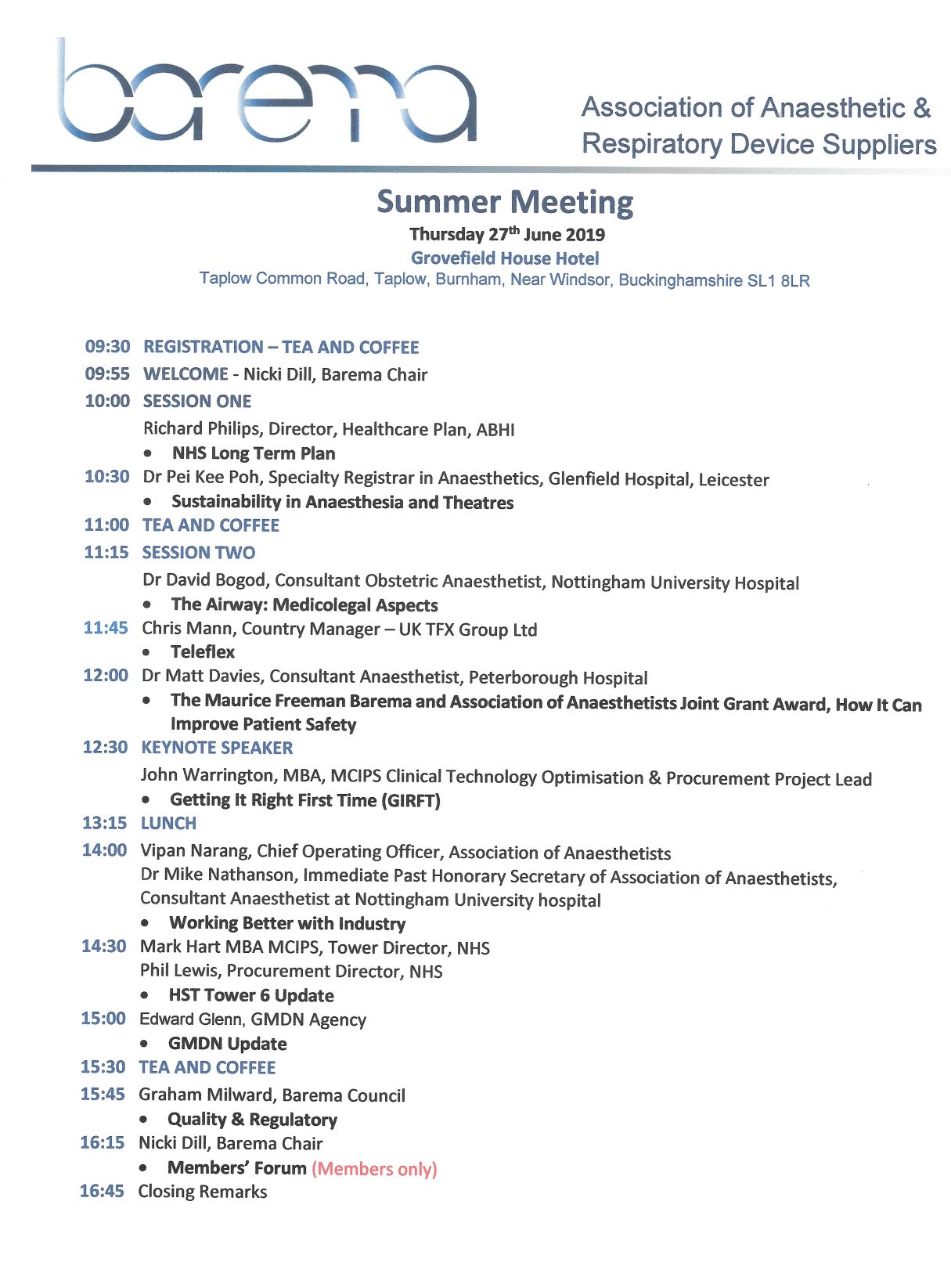 There will be a full programme of talks and discussion plus the chance to catch up with Barema colleagues - and registration is FREE for all Barema members.
The Annual Barema Dinner will be held at the Grovefield House Hotel, the night before the meeting, on the evening of Wednesday 26 June. All are welcome. We will send you a menu once notification of your registration has been received.
Venue details:
The Grovefield House Hotel
T: +44 (0) 1628 603 131
F: +44 (0) 1628 668078
E: events.grovefield@classiclodges.co.uk
W: http://www.classiclodges.co.uk/our-hotels/grovefield-house/
Organiser of Barema Summer Meeting - Thursday 27 June 2019
Barema brings together companies that manufacture or supply anaesthetic and respiratory equipment in or to the
UK, enabling the sector as a whole to influence policy, instantly respond to changing demands in patient care, and
maintain its enviable reputation for exceptionally high levels of quality, safety, reliability and innovation; whilst also
promoting each individual member company and facilitating direct dialogue with regulatory bodies and the medical
profession.