Come for an evening of fun and dancing whilst raising money for a great local cause.
About this Event
In support of Horatio's Garden Stoke Mandeville, a group of volunteers are organising an exciting evening of barn dancing, wine and supper.
Lively dancing, wine, two course supper, cash bar, raffle.
Joining us will be local ceilidh band Pickled Tink with caller Paul de Koning.
Dress: your country best
Tickets are £25 per person, and tables of 6 or 8 are available.
Saturday, 9th November 2019, 7-11:30pm
Please inform us of any dietary requirements when booking.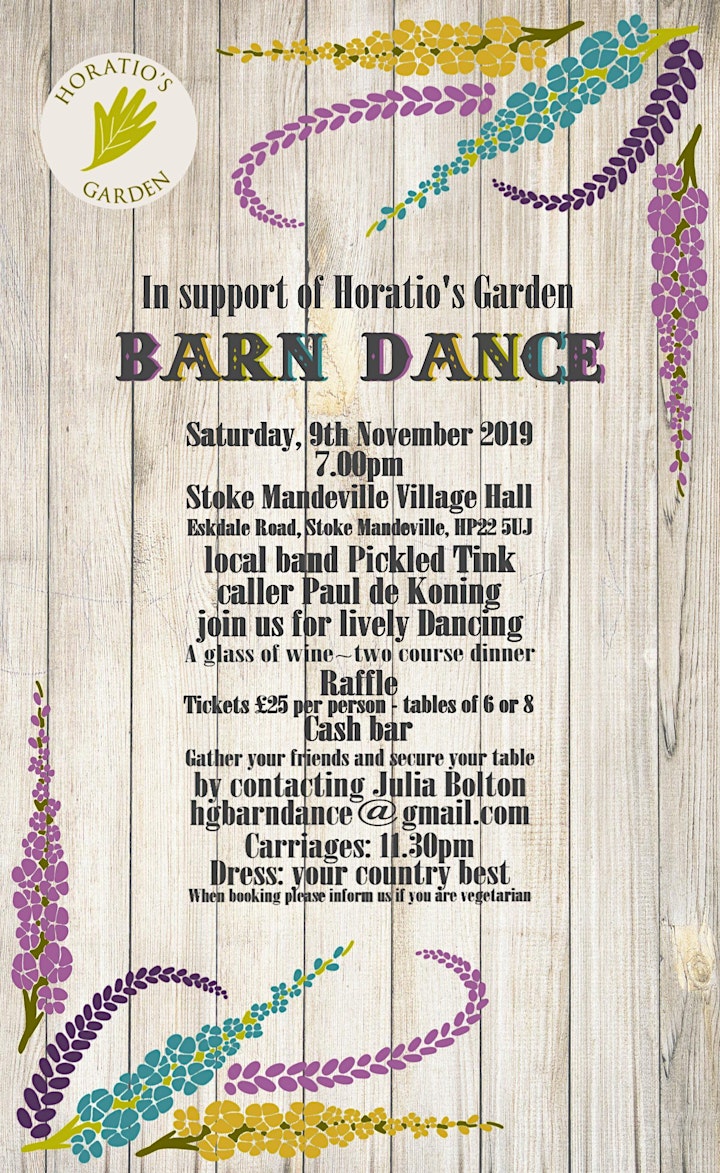 Horatio's Garden Stoke Mandeville is an accessible garden located in the National Spinal Injuries Centre at Stoke Mandeville Hospital. As well as accepting admissions from the local area, it is the national centre for paediatric spinal cord injuries, with the only dedicated ward for those aged 19 or under in the UK. The garden was designed by Joe Swift and offers patients who face long stays in hospital somewhere they can find peace, privacy and fresh air.
The charity runs garden and art therapy sessions, hosts events for patients and their visitors and provides homemade cakes and endless cups of tea, so patients can feel at home.
The garden is one of a four created nationally by the charity Horatio's Garden. www.horatiosgarden.org.uk