The multi-talented singer, songwriter and producer teams up with activist/singer Mellah for a special double-bill at Dalston Curve Garden.
About this event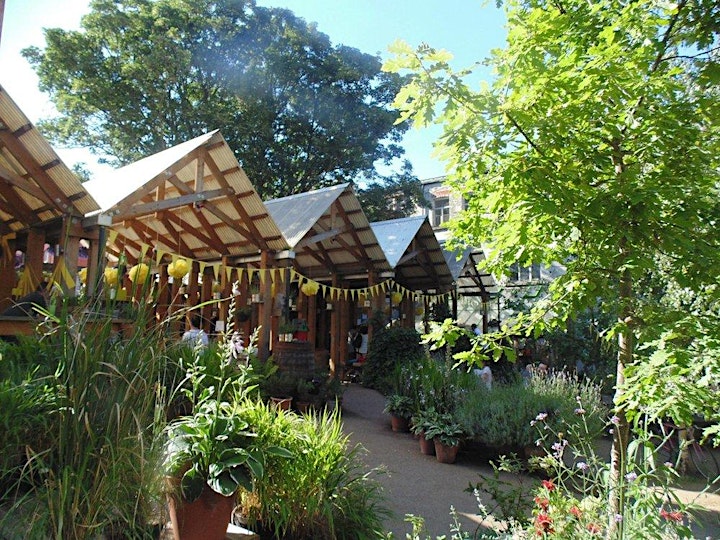 BARNABY KEEN
Barnaby Keen is a multi-instrumentalist producer and songwriter. His work has spanned many genres with forays into experimental electronic music, folk and various world music genres. A member of Moroccan EDM/rock outfit Electric Jalaba and fronting his own band Flying Ibex.
He started life in the rural southwest of England surrounded by a musical family. He was taught tenor saxophone by the late Alan Melly and spent his youth playing in local bands. Before moving to London he spent time in the northwest of Brazil, learned Portuguese and began writing songs on classical guitar.
In S.E London he was immersed in the underground music scene that included artists United Vibrations, Kae Tempest, Yussef Dayes, Kwake and Mellah. He began experimenting with music production and released his first solo album 'Travel In Dangerous Places' in 2014 under the name Flying Ibex, released to cassette on indie label 'Bombshop'. Stand-out track 'Denial' received plaudits and radio play on 6music and by James Blake on his Radio 1 show. A follow-up album 'Habits' was recorded in 2015 with long-term collaborators Davide De Rose and brother Nathaniel Keen. The band performed at a number of festivals abroad and in the UK as well as regularly playing at Dave De Rose's Brixton-based experimental music night 'Agile Experiments'.
Picking up work as a session musician and songwriter he worked in various studios including Abbey Road and Paul Epworth's Church Studios. Barnaby was introduced to producer Mark Crew who released another Flying Ibex E.P on his label Best Laid Plans. The single 'Could Have Gone Your Way' found its way on to Spotify's 'Global Viral hits' chart in 2016. Shortly after, he signed a publishing deal with BMG Chrysalis for whom he began writing songs for emerging and established artists from his south London studio.
Keen was also a founding member of the north-african-inspired rock/EDM band Electric Jalaba (strut records) playing percussion and synths. He learned moroccan percussion with singer and frontman Simo Lagnawi and has toured internationally with the band since 2010.
In 2016 he travelled to Lisbon to record a collaborative album '1986' (Pataca Discs) with Portuguese songwriter/producer Benjamim. Recorded in Pataca's own celebrated studio, the album fused the sounds of analog synths and acoustic guitars and has songs written in both Portuguese and English. It was voted among the top albums of the year 2017 in Portugal and received national and international radio play.
On the night, Barnaby will team up with two top musicians to create a one-off trio show.
MELLAH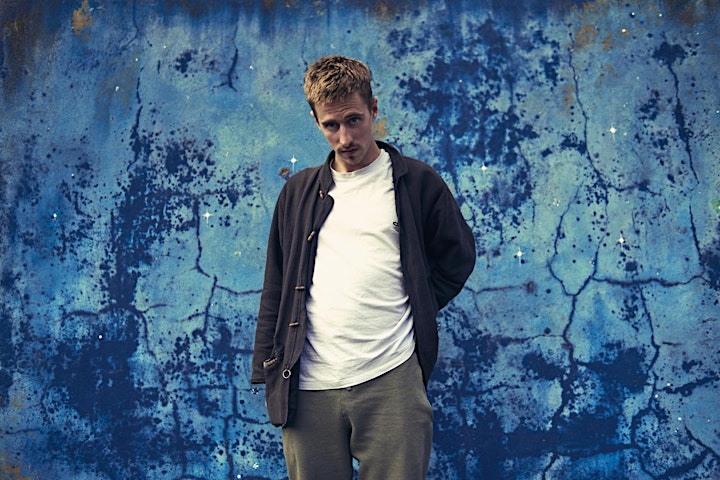 Mellah is the moniker of Liam Ramsden, a songwriter, producer and multi-instrumentalist with a flair for infectious melodies and an off-kilter yet razor-sharp point of view. He takes a candid approach to tackling the world as he sees it; everything from suburbia to social media to psychosis is explored, often seeking to subvert the powers that be.
"I often feel quite a lot of anger at society and how people seem to snub injustice as long as it's outside their picket fence," he explains. "We willingly consume these sanitised shrink-wrapped little canapés of reality, casually indifferent to the blood in the kitchen. It seems crazy to me that most people aren't angry about it, don't rally to change it."
"Outrageously talented" - The Guardian
"Some of the most intricate music in young British indie" - NME
"Social commentary with a humorous wink" - The FADER
Woodburner at Dalston Curve Garden
Since our first season in 2013, our event at Dalston Eastern Curve Garden has always inspired audiences in a unique and thrilling way. This season of events captures the essence of a weekend rural festival in the centre of Dalston on a Tuesday evening.
The phenomenal surrounds of the garden combine with delicious pizzas from David Latto, and a supreme and ever-evolving roster of acts, to create a magical atmosphere which brings people together in a friendly and welcoming space.
It's a community of music-lovers joined to celebrate the warm months in a carefree and supportive atmosphere, with a compelling live soundtrack.
Organizer of Barnaby Keen + Mellah